From the moment Nicki Minaj's "Bees in the Trap" opens on the Apollo Theatre, audience members and viewers at home know what they're in for: an hour of raunchy sex jokes and stories, courtesy of Amy Schumer. And deliver that she does, touching on Hollywood's double standards, her current UTI and the time she tried to hook up with her stunt double – all as she drinks directly from an open bottle of white wine.
Making you laugh until you cry (or at moments, just cry), Schumer's comedy special offers countless life lessons for women out there, in need of her 33 years of wisdom. Here, we've boiled it down to 7 little gems, equally serious and absurd:
1. It is important to set goals.
Schumer opens the special by announcing that she's had a big year – which is undoubtedly true. She skyrocketed to the spotlight practically overnight, going from "That girl on Comedy Central" to "That girl who wrote and starred in her own film, Trainwreck." As she continues to describe her New Year's resolutions, I imagine she'll start talking about her own ambitions and creative work.
Nope. Instead, she says,
"I made two New Year's resolutions. Number one: I wanted to Catfish someone. Did it. Loved it. Recommend it. And number two was this year to just once take off a pair of underwear and have it not look like I blew my nose in it."
2. Even hot people were once ugly kids.
Though I imagine Schumer would be the first to decry her title as a "hot person," it gives a mere mortal like me solace to know that she too was once an awkward child. As Schumer herself cites, her two front teeth didn't fall out until she was in the fifth grade – which was late. But in that same monumental week, the 11-year-old got her period – which was early.
"I was a Jack-O-Lantern with boobs!"
To make matters worse, Schumer adds that her mother always taught her to only shave below her knee, creating "Benicio del Toro beneath my torso."
3. Hollywood is tough on its actresses. (Duh.)
Schumer isn't afraid to pull punches when it comes to decrying Hollywood's unrealistic treatment of women. A native of New York, she is much more comfortable with the east coast acting scene than in Los Angeles, where her body gets confused for a fat tumbleweed.
"My arms register as legs there…and my legs register as firewood!"
4. Losing weight is hard – even for celebrities.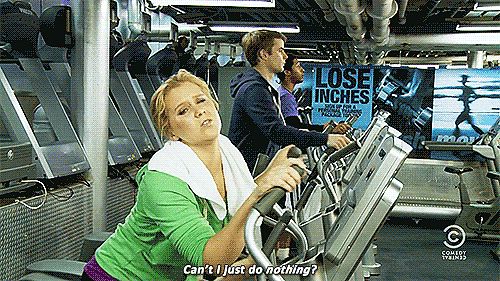 Schumer recounts how she assumed the studio would cast a beautiful actress like Blake Lively in her first film Trainwreck, and was thrilled when she learned they wanted her to star…kind of.
"No, we want you, Amy!" Schumer imitates. "Just be yourself, have fun and stop eating food."
She worked with a trainer and cut back on drinking to lose 10 pounds for the role, but that doesn't mean it was easy work. Throughout the experience, Schumer learned Hollywood's diet secret: "They don't put food in their faces! That just doesn't work for me."
UTIs are way more embarrassing than you think they'll be.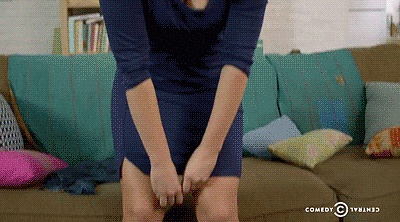 At 33, Schumer admits to currently having her first ever urinary tract infection, discovering that they're inherently embarrassing, because everyone knows how you got them.

"I had sex and was too lazy to pee right after!" Schumer bemoans. "Was I savoring the moment? What was I doing?"
 It's okay to feel self-conscious…to a point.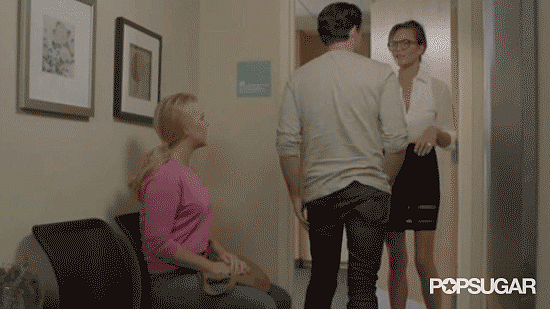 During her first court side Lakers game, Schumer was feelin' herself pretty hard – having even put on blush for the event. That is, until she scans the crowd for other celebrity faces and glimpses Kate Upton.
Schumer avoided the model all night, but her friend felt adventurous throughout the game and broke the ice with Upton. Her friend reported that she was actually really funny, much to Schumer's irritation.
"Oh, yeah? When's her special coming out on HBO?"
7. Your 20s are a delusion.
Now firmly feeling like a 30-something, Schumer was quick to bash her prior decade for its hopefulness and arrogance.
"You walk around like, 'Everything is gonna work out!'" she sings. "'Everyone is always gonna want to f*ck me!'"
After one hour, countless belly laughs and one recommendation to download Food Spotting – the culinary equivalent of Tinder, Amy Schumer has shown Hollywood that she's not going anywhere. Her fierce feminism, confidence and power make her the kind of woman I'm proud to look up to.
Featured Image via screengrab