Welcome to week five of Unwritten's beautiful Tarot B*tch series! If you missed out on last week's post, you can catch up right here! Now, on to tarot spreads!

Last week we talked about how we can choose our decks and, more importantly, I gave you some awesome and diverse decks to get you started. But I think the real catch is how to use this deck once you physically have it in your hands.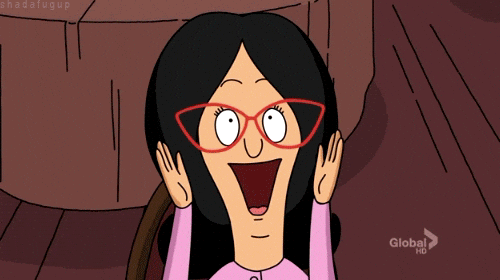 Many decks you buy will come with what tarot readers around the world call the Little White Book. This book will not only have an overview of each card, but they typically include some traditional spreads that you can get started with. Obviously, the easiest being the single card pull, to the diverse three card spread, to the intricate Celtic cross. And for a while, these will probably be all you need or ever want to use.
But what if those tarot spreads don't work for me?
Which is a 100% valid question. And, guess what, they aren't going to work for every situation. So how can you use tarot spreads to get the most of your readings?
So here's the easiest way to do this. You can simply say f*ck spreads! And do what Brigit Esselmont of Biddy Tarot does, which is basically throwing cards down in a line for each question. (You can also check out the Biddy Tarot Podcast on creating your own spreads, which I found super helpful.) If we're being frank, I didn't know that this method of reading was actually a thing until Brigit mentioned it. I had been doing it regularly in my practice and felt I was doing something "wrong."
To be honest, I actually do this method myself quite a bit. I am a huge follower of the fewer cards, the better mentality and tend to limit my pulls to three cards per reading. Sometimes I pull clarifying cards or add three more cards on until I feel satisfied with my answer. And yes, they're all in a straight line. Whenever I throw in shapes or positions, I forget what goes where and the whole reading goes to sh*t.
I've never really gotten much out of a special shape for my spreads.
But some people do. And if you're one of the many that love seeing their cards take a shape, try to envision the heart of the problem for your client or yourself. Brigit Esselmont herself says:
Think about what might be most relevant to the question or the client you're reading for. For example, if your Tarot reading about a crossroads, arranging your cards in the shape of a cross may be most appropriate.
Shapes can be incredibly powerful for a spread. You can see it take shape and make your own connections. It's a little like when Hannah Montana needs help studying for her anatomy test and writes a song and dance routine to help her remember. It's crucial to find what works for you and your practice and run with it.
Friendly reminder that the tarot is a personal practice that you choose to share with others and if anyone tells you that you are *doing it wrong,* please disregard. Tarot works because it works for you.
Or you can even reinvent one of your starter spreads. I religiously used a three card spread daily in my own life. I stumbled upon this bomb book by Mary K. Greer and my life was forever changed. She teaches in her book Tarot for Yourself that you can simply expand upon the original spreads to get the very most out of your most basic reads. For example, what if you reorganized the order of the cards? What if you moved the cards to different positions in your spreads – especially in the daunting 10 cards Celtic cross? Greer just stresses to be playful with your spreads. Don't take everything as such a stagnant I pulled this card for Position A and therefore it must be! If you can be flexible and creative with your readings, you will find your deck responding to your approach.
Look, again, your tarot practice as unique as you are. No two readers will ever be alike. I have some readers that I religiously go to and the spreads they use will never be what I use in my own practice. Despite this, I still leave our sessions with chills down my arms. Sometimes what works for you is revealed through experimenting with the unknown. Try some different methods out and stick with what works – even if it doesn't make sense to anyone else.
Until next time!
Featured Image via Unsplash