I think I'm not the only one who absolutely hated the retail world when I worked there. I also didn't appreciate working till 1 AM on the weekends when I was in the food industry either. But a girl's gotta eat, so I had to slave away at these jobs, not enjoying a minute of it. I think there comes a point in everyone's life when they've had enough, so I started to consider other part-time options. There has to be a better way to make money at least while I'm still in school.
I have an immense amount of respect for the people who love their retail job or who love to work in food, but if you are like me, here are seven alternate part-time jobs that don't involve restaurants or cash registers.   
Movie extra
I live in Toronto and there are a bunch of movies and shows always being filmed here because Toronto is like a budget version of New York. So if you live in a big city that is used for movie sets this can be a fun job. You can sign up with an agency, of course, there is a fee, but you can usually make that money back after one, max two days, on set. What no one tells you about this seemingly easy-peasy job is that you are usually on set for 8-10 hours, which can be a good way to make a lump sum of money in one day, but it can also get pretty daunting sitting around and literally doing nothing.
Referee for intramurals
If you are into sports and staying active this is the perfect job for you. In addition, don't forget to check out your college gym for any admin positions. You can also venture off campus and try applying for a fitness instructor. I know that some gyms offer an in-house training system, so you don't have to get a fitness instructor certificate before you even start applying for jobs.
https://giphy.com/gifs/l0K4htdPwPzFl2V32
Tour Guide
Become a campus tour guide. If you love being on campus and the history of your school has a special place in your heart, this job is for you. This might not be a year-round job but more of a side gig. Wait for admission season to start so that there will be a lot of tours for prospective and incoming students. You can also become a tour guide in your city if you don't want to spend that much time on campus.
Dog walker
I feel like this one is becoming more and more popular because you can work this job around your busy schedule and dogs are just the cutest. It might be a nuisance picking up after someone else's animal, but you do get to spend time in the company of these wonderful creatures, which is enough to win me over already.
Librarian assistant on campus
Check out your campus libraries and see if any of them are hiring. If you are staying around campus for the summer a lot of on campus jobs free up. Getting a campus job during the summer also means that you have a good chance of keeping the position during the school year as well. Especially during the summer libraries are not as packed, so this job might actually turn out to be a breeze.
Princess/Superhero at a birthday party
Have you ever wanted to be a princess or a superhero? This is your chance. Birthday characters actually get paid a nice sum of money for the hours or two that they work. Plus, you don't really have to worry about kids throwing tantrums and misbehaving because they get mesmerized by the characters.
Online Tutoring
There are a bunch of websites out there that you can sign up for and connect with students via Skype. This is perfect if you hate commuting (does anyone actually love commuting?) or if you have a crazy school schedule and can only dedicate an hour or two a day for work. Also if you're interested in tutoring and have a knack for writing, try writing essays that you can get paid for.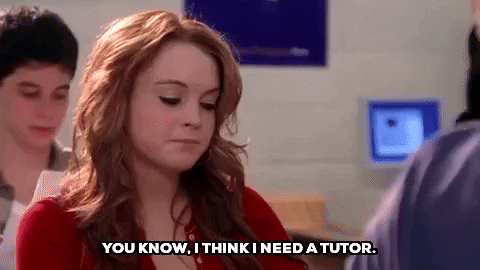 Working and studying at the same time can be a challenge, so why not make your job a bit more enjoyable? There are so many jobs out there that we never consider because it seems getting a retail position is much easier, but sometimes it's worth it to get out of our comfort zone and try to look for something that could be more satisfying.
Featured Image via Pexels