Grab your tacky Christmas sweaters, get the kettle boiling and blast Frosty the Snowman for the 50th time today. It's time to get in the spirit of the holidays, and now that your Friendsgiving parties have died down, I'm sure you're ready to take on the next social event of the year. You're going to need to find ways to wow your guests with a Christmas party, like none have ever seen before.
Everyone loves a good old-fashioned Secret Santa gift exchange; you throw your names in a hat, everyone gets a secret target to shop for, and when you meet up the following week for the big reveal, everyone will end up with a (hopefully) great gift, all to their surprise, from one of the mystery guys and gals in the room. Sorry to say it but, it's boring.
I've been participating in these Secret Santa exchanges for years, and I may be the first to admit it, but they're a waste of both your money and your time. Someone always ends up spending more – no matter how much you preach the $30 spending cap, and someone else always ends up with some shitty gift that they're never going to use. Don't even get me started on the fact that "Secret" Santa, never stays a secret. Ditch the holiday let downs, and amp up your secret Santa this season. Here are 4 outrageously college and holiday-ready party ideas for all your crisp wintery desires:
1. The Gift Guess
Everyone brings a fancy wrapped gift to the party – something good, something bad, whatever floats your boat. After making your gift as obvious, or maybe misleadingly wrapped as you choose, your gifts are going to start making their way around the room one by one. Each person who holds the gift has a chance to feel it up and give it his or her best guess as to what's in the packaging. If incorrect, it goes to the next in line. If they get it right, congrats – you get to keep it and all of its glory. Feel free to make some subtle hints, but never give it away completely for at least 2 rounds. Watching people struggle and feel up a wrapped bottle of Smirnoff ice is hilarious, and even funnier when they open it and have to get on one knee to chug the thing. You've just been iced.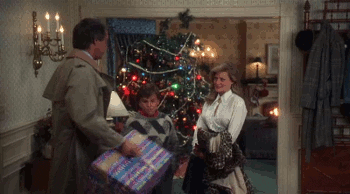 2. The Sexy Santa
Perfect for the ladies in your student house. Every lady writes her bra and underwear size on a piece of paper, which then goes on the fridge (for your eyes only). You exchange names using an online secret Santa app like this one. Then you shop for the sexiest, most fun lingerie you can find. Who doesn't love a cute little pink bag under the Christmas tree?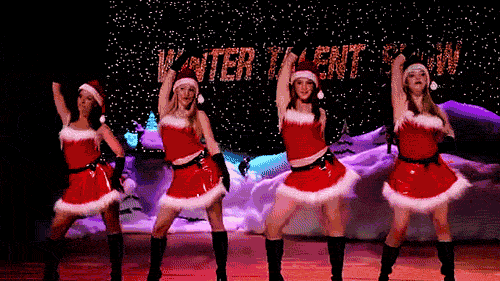 3. The White Elephant
Sometimes known as the Yankee Swap, this is the perfect game for awfully humored people. The limit on this one is perfect for your student budget. You can spend no more, and hopefully less than $10. Your mission is to search for the most hideous, tacky, hilariously awful thing, which nobody would want. Then wrap it up with a pretty little bow and watch the madness unravel. The game is simple: Numbers are drawn and one by one you go choose a gift from under the tree. As a group you can decide if you want the gifts to be opened immediately, or to stay wrapped and emphasize the element of mystery (ouu spooky). The next number up will now have the choice to rather steal any of the chosen gifts before them from their friends, or pick a new one from under the tree. This continues until eventually no gifts are left, and everyone is stuck with something laughable.
4. Icelandic Book Exchange
In Iceland books are exchanged and you spend the rest of the night reading and enjoying hot chocolate, it's cozy and cute and a great way to spend time with good friends after the big exam rush. De-stress with this minimal cost night-in and give up that club night none of you really wanted to go to anyway. Cheers to a spike of Bailey's and a good read.
Christmas is a time to actually enjoy the company of those around you, and to be thankful for nothing more than their existence. It's not about the presents, or the joy of throwing a big party. I encourage you to play a fun game, chug a couple funnels of beer back, share a laugh and be grateful for the smaller pleasures in life. This winter break, you should ditch your Secret Santa party as you know it, but don't ditch the magic of the holiday season.
Featured Image via Aeropostale.