"Guys, I know I've only had this app for a few hours, but I think I'm going to find my soulmate on it," is verbatim what I said to my friends after I downloaded Tender (not Tinder).
Tender is basically Tinder for food, and it lets you see different delicious recipes.  If you like it, you swipe right, and if you don't, you swipe left. To make it even more like Tinder, you're even able to filter your preferences – so if you're more of a dessert gal like me, you don't have to see recipes for different things on the grill.
I know I'm going to find my bae on this app, because let's be real: there are many, many reasons why we all should love Tender more than Tinder.
1. A Tender Bae would never use a skeezey pick-up line on you.
The number one reason why I completely dislike Tinder is that 9/10 guys are complete sleazebags, and frankly, I have no time for them. What I do have time for is super delicious recipes that I'm able to save right to my phone and can access whenever I want. That's right, Tender Bae's got every guy on Tinder blown out of the water.
2. There are no ugly dudes on Tender; every picture is a little bit of food porn.
The second reason why I don't like Tinder is that I rarely see a guy I actually think is attractive (but I think it's because all of the Seth Cohen lookalikes are too busy playing with their chemistry sets than to download the app). Tender has what a girl really wants, aka all sorts of crazy food porn. Sorry we're not sorry if that makes anyone jealous, but we can't help it if fluffy waffles are sexier than you.
3. A Tender Bae would never leave you (until, you know, you eat it).
Ah, love…it seems as though it's always fleeting, especially when it's Internet romance. But not with a Tender Bae. Tender Bae is stored right in the app in your recipes section; there when you need it, and waiting for you when you don't. Tender Bae would never just up and leave you the way some Tinder guys might.
4. A Tender Bae is never overbearing.
We've all met them –the guys who are ridiculously persistent on Tinder. I'd be annoyed if I weren't so damn embarrassed for those guys. I love Tender because all of my Tender Baes are so much classier than that. They're as cool as cucumbers, waiting for you to make the first move… like pulling some 50 Shades of Grey stuff and whipping 'em up for dinner one night in your kitchen.
5. A Tender Bae would never seem better on the app than in real life.
My biggest complaint with the male population is that they seem totally cool right at first and then become complete duds in a matter of hours. Or how about those dudes who post hot pictures that barely look like their real-life selves? Tender Bae, however, is always super awesome, and would never post a deceptive photo to its profile. Ever.
6. A Tender Bae would never ditch you.
You know how every once in a while, you have a tiny little miracle on Tinder where you and the guy actually hit it off, and he's not a total creeper? Doesn't it completely suck when he sort of just falls off the face of the planet?
Tender Bae would never do that to you. Tender Bae is always there for you… as you have the ingredients to make it, that is.
7. It would never be dangerous to meet up with a Tender Bae.
My friends and I have one very important Tinder rule: you must tell us where you and are going on a Tinder date, and with whom… and you must drop a pin every time you change locations so we can find you in case anything bad happens.
But with Tender Bae, you could explore your love from the comfort and safety of your own home without the worry that it would take advantage of you. What could be safer than meeting up with Tender Bae in your kitchen?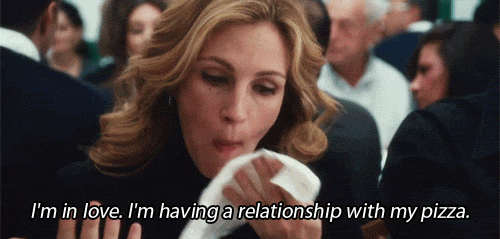 I know I'm not crazy on this one, ladies. I can't be the only one who loves queso more than she loves any guy. Because let's be real on this one – considering all of the crap we put up with on Tinder, it's nice to be shown some love from the only things that matter: our true food soulmates.
Featured image via ready made on Pexels