You may or may not have heard of the world's most savage city councilor a few times in the social media world. Some call him the 6Dad, the Drake of Toronto politics, Mrs. Kelly's favorite son, or Toronto City Councillor, Ward 40. But we just call him Norm Kelly.
Even if you're not from the city of Toronto or even Canada, Norm Kelly has taken Twitter by storm, gaining mass popularity because of his relationship with Drake, feuds with anyone who disses the 6 (or locals), and for his hysterical tweets. No one would expect any such thing to come from a 75-year-old city councilor, but if we learned anything from when our old mayor Rob Ford (aka the Crack Mayor) was in office, anything can happen.
Here are some of the best Twitter moments to give you a feel for just how amazingly savage Mr. Kelly really is:
Safety Patrol
Acting like the true 6Dad he is, he has to make sure all the children are safe.
The city is currently looking into how we can extract the salt from my haters & apply it to roads this winter. Will keep you guys posted.

— Norm Kelly (@norm) November 23, 2016
Supports Good Causes
Humanitarian should practically be part of his Twitter bio at this point.
FYI: You don't have to do something extravagant on #WorldKindnessDay. Something as simple as not sporting your man bun goes a long way.

— Norm Kelly (@norm) November 13, 2016
Welcoming Committee
As a true Canuck, this Canadian gentleman welcomes celebrities and tourists of all kinds with hospitality.
Heard you're interested in moving to the 6, @SnoopDogg. Great choice. Let me know if you need anything!

— Norm Kelly (@norm) November 9, 2016
Clap Backs
He will throw shade right back at you, and feel no ways about it.
Whatever you say, @BRANDONWARDELL… pic.twitter.com/BuCk3y8EM9

— Norm Kelly (@norm) November 23, 2016
Up to Date With the Latest Memes
I don't even know what to say about this but laugh.
Me: You're a politician, stop tweeting like this.

Inner me: You're too lit to politic. pic.twitter.com/Gizbnu5LKM

— Norm Kelly (@norm) November 23, 2016
He Can Dance
Drake Night at the Toronto Raptors basketball game was a huge success last year due to a) the Hotline Bling box and b) the fact Norm was personally invited by Drizzy himself to do his best take on the dance. Classic.
. @norm & @the_Raptor tip off #DrakeNight at the #HotlineBling Booth @AirCanadaCentre . https://t.co/Hi2Zd1qjzG

— Toronto Raptors (@Raptors) November 25, 2015
Understands the Economy
If you don't know how much you're bankin', are you really an OG?
Fun fact: @SuicideSquadWB, which was filmed in Toronto, contributed more than $80 million to our economy. pic.twitter.com/2pn2sH0zwX

— Norm Kelly (@norm) August 5, 2016
Talks Politics
Not only does he weigh in on Toronto politics, but he voices his opinion on US politics too!
BIDEN: Look, we hire a contractor to build a wall around the White House and make him pay for it.
OBAMA: Joe, stop. pic.twitter.com/pC4rayo7xa

— Norm Kelly (@norm) November 16, 2016
Promotes Healthy Living
Good 'ol Norm Kelly, teaching the children of today how to sneeze like a gem.
It's that time of year when people start to sneeze/get sick. Help prevent spreading germs by dabbing when you sneeze. Don't use your hands! pic.twitter.com/ukQNmFUdcZ

— Norm Kelly (@norm) September 22, 2016
Throwback Thursdays are Lit
I don't know about you but I know I don't have a throwback Thursday picture to top this one.
#ThrowbackThursday from OVO Fest last year. pic.twitter.com/mBVyqu9cnM

— Norm Kelly (@norm) July 28, 2016
Understands Climate Change
Toronto got absolutely no rain this summer and we had an intense period of high humidity.
You know the drill, guys. No fire mixtapes until the heat warning is terminated. https://t.co/hRXUsw0ks2

— Norm Kelly (@norm) August 8, 2016
Retweets Great Love Advice
If you can't find a guy to love you like Drake, there's always the next best thing…
https://twitter.com/alexisperi_/status/798374339070619648
The Twitter Beef
Rapper Meek Mill decided to diss Drake saying he doesn't write his own music, and Norm Kelly didn't like it. If the world didn't know who Mr. Kelly was before, they sure did after this.
You're no longer welcome in Toronto, @MeekMill.

— Norm Kelly (@norm) July 22, 2015
.@MeekMill pic.twitter.com/rBqHlV3kzX

— Norm Kelly (@norm) January 17, 2016
His love for Torontonian's, Canadian's & Their Sports Teams
You can't hate a man for showing his kind some love!
.@theweeknd Nice hair.

— Norm Kelly (@norm) September 21, 2016
His Love For the 6 God himself, Drake
The bromance is real between the two and they have an undeniable love for the city of Toronto and each other.
Happy birthday to Toronto's pride and joy, @Drake! pic.twitter.com/76tTZjZ1av

— Norm Kelly (@norm) October 24, 2016
All in all, City Councillor Norm Kelly is bringing a lot of positive attention to the city and is doing a great job at promoting safety, city events, and our athletic teams. He's also using his platform to reach out to the younger demographic and making politics cool again. So thank you Norm for being a great representative of the 6 and being a downright savage. And if you're a hater, you can take one too…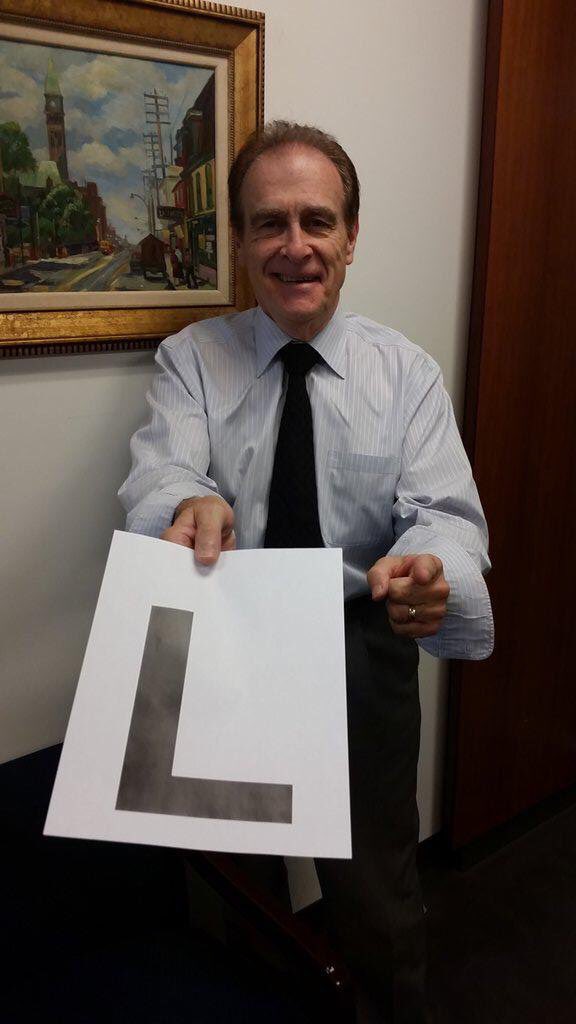 Featured image via Norm Kelly