A lesson we all learned today was that everyone has wounds and JoJo is amazed at how deep they are. The first cut is the deepest, am I right? My, my, my how emotional this episode was. We started with the great divorce, worked our way over to the estranged brother, came upon a jealous ex-girlfriend, and encountered a sassy grandpa, then ended the night with the drama filled, heart-pounding rose ceremony. Exciting, right? Let's f*cking do this.
Here's all the times you got awkwardly emotional during last night's episode of
The Bachelorette
.
1. Chase saying JoJo is going to meet his dad separately. Shit is about to pop off right away, f*ck.
2. Hearing how much Chase admires his dad. Something about a father/son love, melts my damn frozen heart.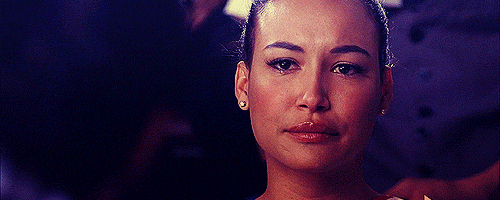 3. Chase's dad talking about his first marriage and then his second marriage. My heart can't take this.
4. JoJo is getting all the PDA at the dinner table. Can I have that?
5. Oh, here we go, mom and Chase talking with tear in their eyes already…and in mine. Why, why, why?!
6. CHASE SAID "I LOVE YOU!" He's feeling the feels. This is it guys!
7. Jordan kissing JoJo in the library. Ahhh, high school romance.
8. The planned zoom in on the two empty chairs. WE GET IT, OKAY?!
9. Hearing Luke tell Jordan he want's him to be "insanely happy." STOP ALREADY!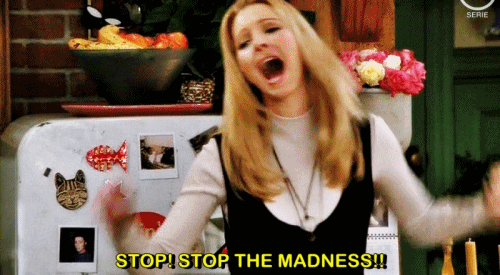 10. JoJo saying Jordan is "nobody's brother". Oh my damn.
11. Jordan feeling confused about what went wrong with JoJo. Dammit JoJo, stop questioning the man!
12. JoJo feeling like she may just fill a void for Robby. Oh girl, you're hitting real close to home right now.
13. The love Robby's family has for Robby. So many siblings, so much love!
14. JoJo telling Robby's mother that she is falling in love with him. Sweet baby Jesus, I can't handle this.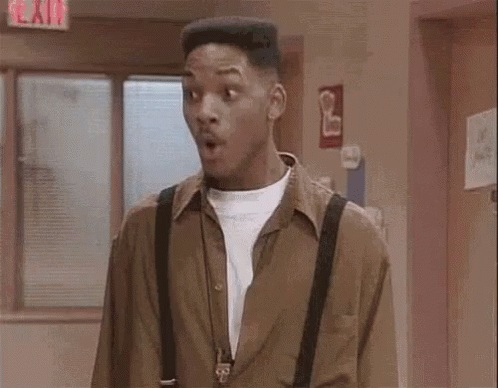 15. Robby sitting JoJo down to talk about his ex and JoJo going off. Why the f*ck do you guys put commercials right before the most suspenseful parts?!
16. Hearing Robby talking about his relationship with his ex, Hope. And of course JoJo is crying, as am I.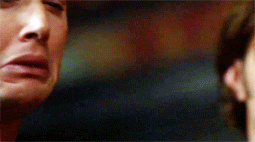 17. Hearing the baby laugh in Luke's backyard. My goodness, I need to steal him.
18. Luke's dad crying because he just wants Luke to be happy. STOPPPPP! I'm running out of tissues over here!
19. Luke telling JoJo that he wants the daydream he's been thinking about with her. Ugh. Dead.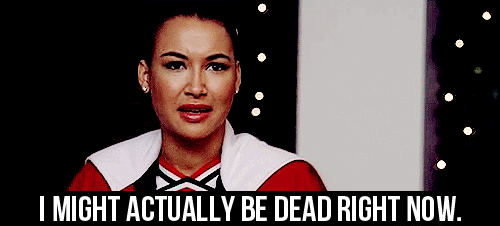 20. Luke saying goodbye to JoJo. And f*cking of course Dan + Shay's "From The Ground Up" is playing in the background.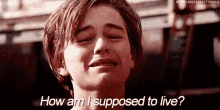 21. JoJo saying "I think I need to say goodbye to Luke." WHAT?!
22. Luke telling JoJo he loves her. Nooooooo! This could ruin everything!
GOD DAMMIT ABC. I'm getting real sick of your shit right now. Cool. So, I'm flooding my room with tears right now. F*cking awesome. You leave us with this To be continued… straight up bullshit. JoJo is sobbing, I'm sobbing, you b*tches are probably sobbing too, and I've never felt more of a pussy than I do now. When the hell is this show over, honestly… I can't take this much longer.
Check back next week for the two-night episodes recap
(or don't, I don't give a shit anymore)
! The Bachelorette airs Monday (8 p.m. ET) on ABC, followed by The Bachelorette: Men Tell All Tuesday (8 p.m. ET).
Feature Image via screengrab from The Bachelorette.