Today, on National Wine Day, we honor ourselves because we, as the millennial generation, have had the most amount of wine. Ever. The people at CBS who think we are lazy and entitled and obsessed with our phones, have added "big bunch of wine-ohs" to the list of our attributes. Us kids drank 159.6 cases of wine last year. That is 42% of all the wine! But who wants a grade of a 42? Not I. Let's work on getting that stat up this year with these 10 wines paired with a meal and a Netflix show.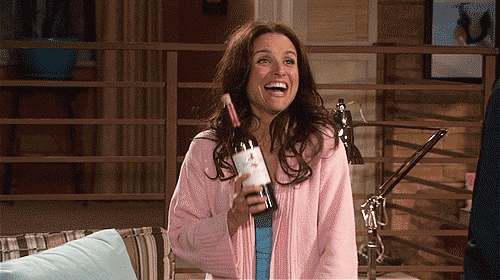 Pinot Grigio: A lemony, crisp, light wine goes best with Italian dishes. As easy to drink as pasta is to eat, this wine and dine experience calls for a show you can just as easily binge on. Queue Parks and Rec!
Pinot Noir: For the fancy pants in you, this elegant red has strawberry and black cherry flavors that pair well with salmon or tuna and light sauces. Order your sushi and keep channeling that inner, fancy you, as you get wrapped in the lives of the rich on Scandal.
Malbec: This earthy tasting wine is amazing with stew, best ordered from family owned diners, and other hearty meals based on red meats. Pair with Orange is the New Black to make you feel like you're the most spoiled inmate with that warm mush on your tray.
Moscato: Light and refreshing with honey and peach notes, this dessert wine goes surprising well as Asian or Mexican take out. After the meal is done, you can polish off that bottle with any fruity dessert. All while reminiscing on your own high school football program with all that encompassed it, as you watch Friday Night Lights.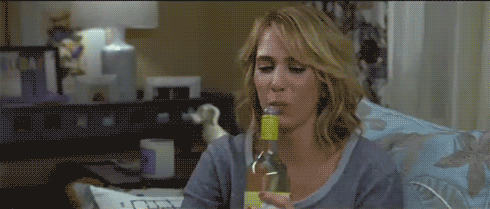 Riesling: Fruity and so simple, this wine is best with an easy chicken or fish meal. An easy meal call for easy laughter that will never go out of style. Hours of F.R.I.E.N.D.S. can never get boring!
Chardonnay: This full flavored wine hints at apple and vanilla. Great with a dish like broccoli chicken alfredo, you can enjoy a night of laughing at Aziz struggle to adult in Master of None.
Sauvignon Blanc: A light wine with crisp flavors of citrus and grass, this is chardonnay's lean cousin. Best with oysters and smoked seafood from your local seafood restaurant, none of that chain stuff. Keep the fresh ocean air the theme of the night and watch what happens by the beach in 90210.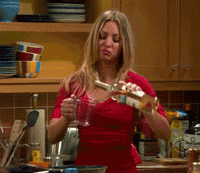 Rosé: This summer wine loves food from the grill. Think herbs and spices and huge salads with all the fixins. Pick up a large grilled chicken caesar and light, fresh finger foods to refresh your memory on the original Gilmore Girls.
Cabernet Sauvignon: Meant for a steak and potatoes formal dinner, this chocolate and cedar flavored wine works just as well with an order from Boston Market. Take it out of its plastic, use a real plate, and you'll find yourself dining similarly to the folks on Mad Men.
Merlot: Cab sauv's little brother is a little soft and more mild. This great with some wild rice and beef and goat cheese from an organic restaurant. With a wine and meal fit for the softer side of the Cabernet family, you can make sure to harden back up with a House of Cards marathon in time for the next season.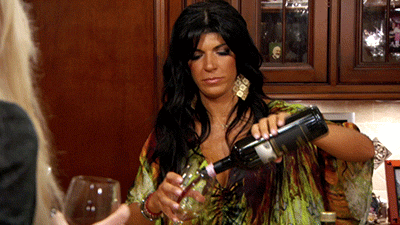 Pat yourself on the back for every 3 glasses you drink. The Wine Market Council also ranked us top in the amount we drink at once. On average we have 3.1 glasses per sitting while Gen X has 2.4 and the baby boomers can't even make it to a whole 2 glasses. And they said we were lazy. We are clearly very committed to being the best here. Drink on my fellow millennials!
Feature image via Rachel Claire on Pexels