As a new year dawns upon us, we have lots of free holiday time to kick back and binge-watch all the Netflix our little hearts could possibly desire. But there is a time limit on this fantasy: each month, Netflix gets rid of some of their content. So, while you might be hoping to get through some of Netflix's newer options, like the incredible Master of None, you might want to set aside some time to watch some of your classic favourites before they're gone.
Here are some of our recommendations on what you should catch before it's too late:
1. Million Dollar Baby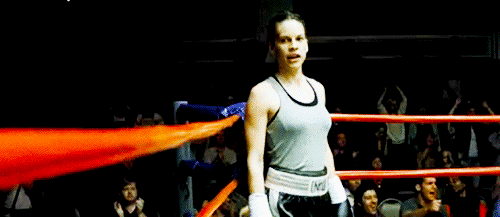 This film follows the life of an under-appreciated boxing trainer who tries to make up for his past mistakes by training an underdog amateur boxer. The movie stars Clint Eastwood, Hilary Swank, and Morgan Freeman and went on to win four Academy Awards, including Best Picture. While the buzz is already on for the 2016 Oscars, there is still plenty of time to catch up on some of the older classics.
2. Harriet The Spy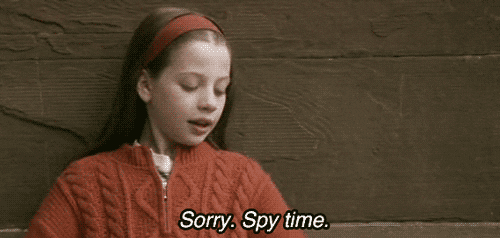 This one will bring you right back to your childhood. Based on the 1964 novel, this movie was Michelle Trachtenberg's debut on the big screen, and featured Rosie O'Donnell as the loveable nanny. There was one point or another where we all aspired to be as sly as Harriet as she jotted down all of her observations into her trusty notebook. Don't let this feel-good movie pass on by without giving it one last thorough once-over.
3. Risky Business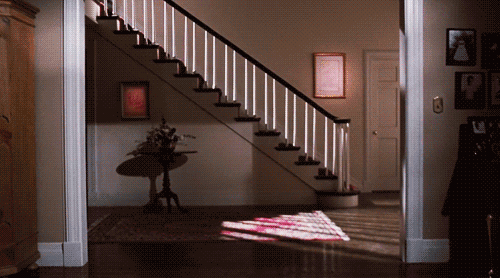 Featuring Tom Cruise dancing in his underwear, this is a movie you don't want to let go! It was widely considered as one of the best movies of 1983 and credited with launching Cruise's career. The movie follows a young Joel Goodson (Tom Cruise) as he gets into trouble while his parents are away. Throughout the film we come to appreciate the themes of materialism, loss of innocence, coming of age, and capitalism in a feel good rom-com way. And it may give you the simplest, cutest and sexiest Halloween costume idea that you need for 2016!
4. Zoolander
Zoolander is a satirical comedy starring the ever hilarious Ben Stiller, Owen Wilson, and Will Ferrell. The movie is vogue-comedy and takes a snarly jab at the fashion industry. It follows a clueless fashion model at the end of his career named Derek Zoolander (a play on the names of Dutch model Mark Vandeloo and American model Johnny Zander). Zoolander (Ben Stiller) is brainwashed to kill the Malaysian Prime Minister and chaos ensures. This is the perfect time to re-watch this classic as the sequel is slated for release in February 2016.
5. Charlie and the Chocolate Factory
The 2005 version was the second reboot of the literary classic by Roald Dahl. Featuring the directorial stylings of Tim Burton and the quirkiness of Johnny Depp, this candy-coated film is one to satisfy all your movie cravings! Follow along as Charlie Buckets, a poor boy from London, finds himself immersed in the colorful and candy-coated world of Willy Wonka. No matter your personal tastes (ha, see what I did there?), this movie has something for you!
6. Italian Job
The 2003 version is a remake of the 1969 British original and features a star-studded cast including: Mark Wahlberg, Charlize Theron, Jason Statham, Edward Norton, Seth Green, Mos Def and Donald Sutherland. The movie follows a group of thieves that plan to steal gold from a previous associated who had the nerve to double cross them. Filmed on location in Venice and LA, the movie is full of thrills, including a number of chase scenes in Mini Cooper's. If that doesn't convince you, there's even a fun drinking game you can play while you watch!
It's hard to believe that Netflix has the audacity to take away such feel good classics away from us at the start of a New Year. Make sure you set aside a day (or four) and immerse yourself in the classics before it's too late!
You can find the full list of movies and shows getting the axe here.
Featured Image via Charlie and the Chocolate Factory.