ICYMI, Pete Davidson, best known for SNL, is dating Ariana Grande, current pop music superstar. In even more shocking news, he now has TWO (2) tattoos memorializing his relationship with the songstress.
Ariana Grande recently called it quits with rapper Mac Miller after two years together.
Over the weekend, Davidson revealed on Instagram story (and quick re-posted elsewhere) the two tattoos.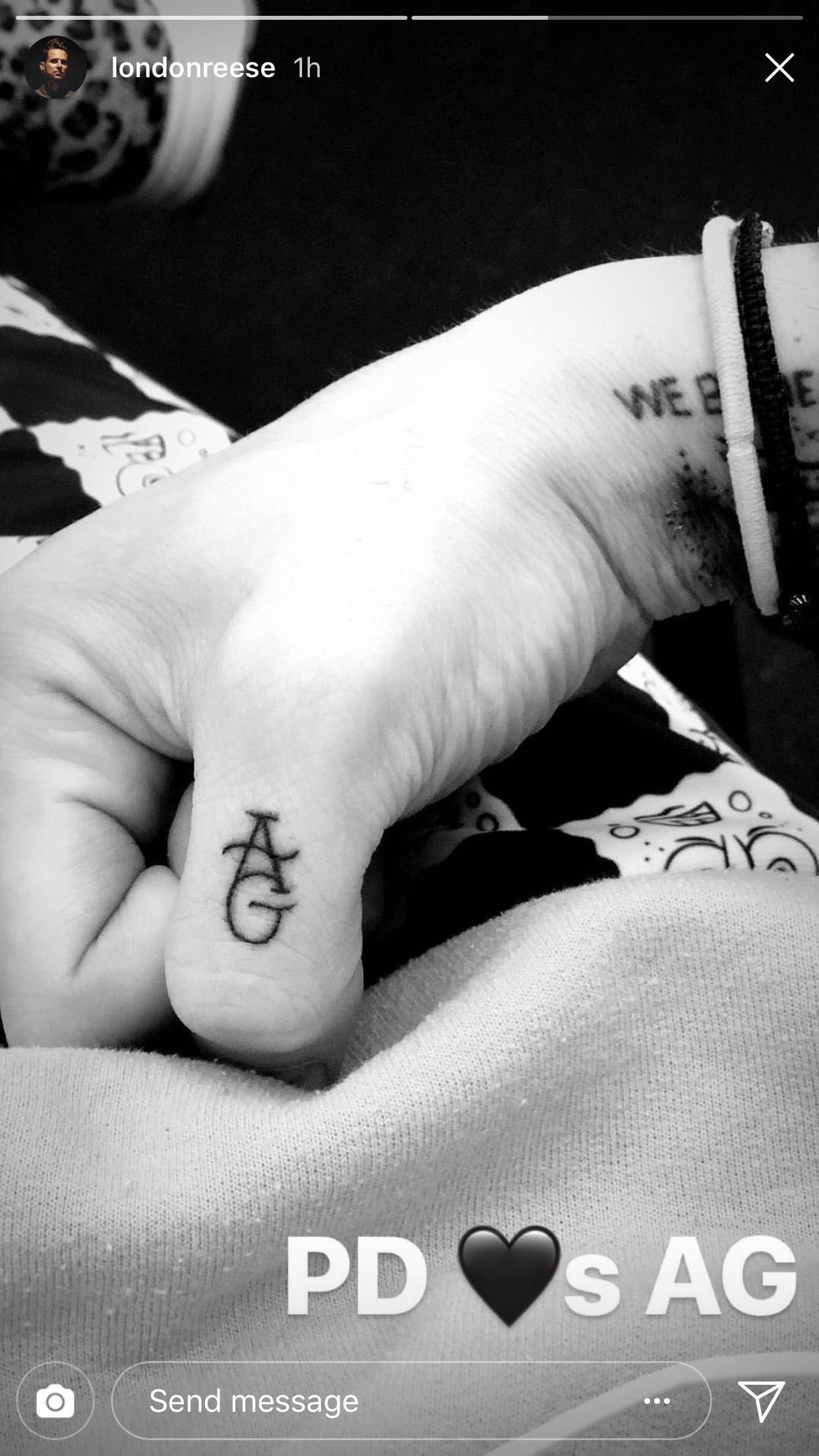 Here is the thing about tattoos: they are permanent (for the most part).
While tattoos these days can be removed fairly easily, albeit painfully, they are as permanent as you want them to be. What I don't understand is why you would want to tattoo imagery representing someone you're dating for such a short period of time.
I may not fully understand why people get tattoos and don't ever plan on it, I can't knock people for having them. They're a form of self expression. They tell a story, they are an insight into a person's life and their experiences.
What I can not for the life of me get past is people who get couples tattoos. That downright boggles my mind. Relationships don't last forever unfortunately. That statement can be magnified if you look at modern relationships in the entertainment industry. These rappers, singers, actors and personalities change relationships the way people change underwear.
The problem with getting a couples tattoo and then having the relationship come to an end is that the tattoo is a daily reminder of what once was. Sure, there may be hope you get back together one day, but the odds of that happening are the same odds that we have for finding out OJ Simpson is Khloe Kardashian's biological father.
Sure, the idea of a couples tattoo might signify that you want the relationship to last forever, but there is no financial commitment involved in that forever. Yes, you're making the financial commitment to get the ink, but after that, it's up to those in the relationship to make the relationship go on.
I look at it this way: if I don't want to give you an engagement ring, I most certainly don't want to get a couples tattoo with you. That also extends to getting a pet together or moving in with you. These object permanent objectives serve as milestones that should not be taken lightly.
As I spoke about before, couples tattoos are even worse when the relationship ends. You now have to worry about how to either have it removed, or cover it up. Why would you want to walk around wearing a tattoo that is a constant reminder of the past you had with someone. It would drive me absolutely insane. I've heard some people say that tattoos serve as battle scars of their experiences, but a couples tattoo is one scar I would not want to have on my body.
My advice to people thinking about getting couples tattoos is this: think long and hard about your relationship, where you see it going, and if you think it realistically is going to last. A tattoo is a painful and (almost) permanent decision that could be a regret later on in life.
Think before you ink folks!