As season 13 gets underway, I can't help but watch Grey's Anatomy with a slightly poor taste left in my mouth. After ending season 12 with Meredith sucking face, and god knows what else, with Riggs, I'm so nostalgic about when I used to watch her mac on McDreamy. That got me thinking of all the other people who used to kiss, fight, cut people open, and provide me with so much more entertainment than this current cast. So here is a list of all the OG characters from Grey's that should still be at Grace-Sloan Memorial Hospital:
McDreamy: Patrick Dempsey left the show during season 11 and, no, I don't want to talk about it. His reason for leaving was to work on other projects yet all he has been seen in was Bridget Jones Baby. C'mon. If Derek Shepard were still on the show, he would have finished that traveling phase of his life and be working on making baby #4 with Meredith after walking Amelia down the aisle.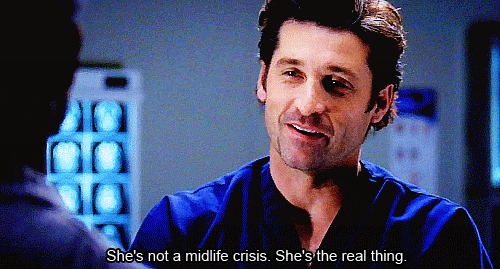 Christina: Dr. Yang was Meredith's person! How did Shonda ever let her leave? She provided the charismatic sarcasm and voice of reason for all surgeons that would come and go. Heck, she was even the hardcore realist with the patients. She would currently be researching past cases to help Alex's assault charges while putting her differences aside to learn whatever she can from the woman who swooped in to take Owen.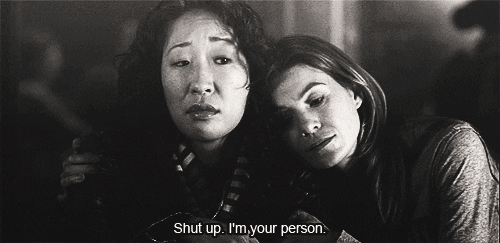 George: RIP 007. A character full of potential growth and story arch gone too soon. I even forgive him for getting all wrapped up that mess of a wannabe doctor called Isabelle Stevens. Had he lasted in Shondaland, he would be the head of all new interns. With his caring side appealing to them at first, he will get them thinking all is well and good. Then his stern voice would come out and he would weed out the weak ones like that! Him and Callie would be cordial and he would have found new love with Maggie.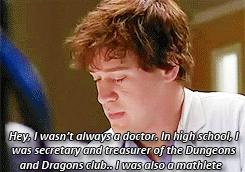 Burke: After pulling a stunt like he did with Christina, I can't say I was sad to see him go. But hindsight has me missing his tall, dark, and handsome self with that burning gaze and haphazard grin. He would still be the head of cardio and Christina would have forgiven him but she would wear the pants in their relationship. Burke would have given Bailey a good run for her money in the race for chief of surgery but he wouldn't have been a sore loser; he would be her right hand man and keep this OG crew in line.
Denny: This charmer was only present for season 2 but boy is he in my heart every episode. He got all of us to think of what really mattered in life and he made us realize that Izzy, no matter how well-intentioned, was a crazy person. His character would be a worker at the clinic that has his name on it. How can there be a Denny Duquette Memorial Clinic if he's alive you ask? In a perfect world, Izzy would have died instead and he would volunteer there while still providing us with humor and honesty.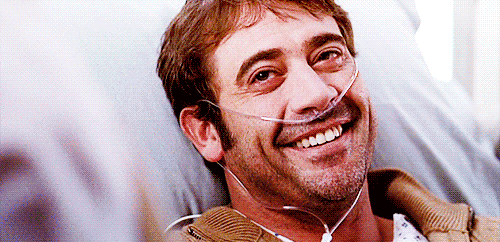 McSteamy: We meet Mark Sloan in season 2 when Derek's past catches up with him. Addison, Derek's hoe fa sho of an ex-wife who had cheated on him with his BFF (Mark) turns up and so does Mark. Angst and fisticuffs abound! But the dust settles and we were left with a silver fox until season 8. But of course all good things must come to an end. McSteamy's survival would have resulted in nothing changing at all from his story line. Him and Lexi would be happily ever after, co-raising Sophia with Arizona and Callie.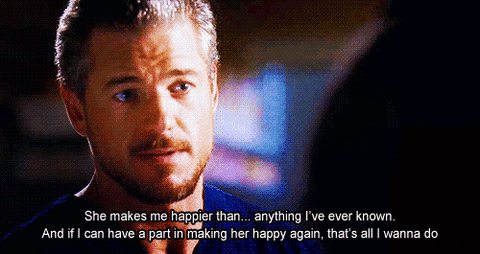 Callie: Another season 2 introduction that we fell in love with. Cue the dancing in her underwear scene! She was vulnerable yet such a badass. Whether it be with her family, George's family, or even her coworkers, she told them all what was up. I am still crossing my fingers that she comes back from that silly adventure with the woman who killed Derek to resume her ortho role at the hospital and wife role with Arizona.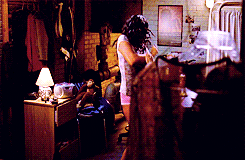 Lexie: Little Grey, definitely the complete opposite of Meredith but the best sister she's had yet. The Grey clan has a complex family tree riddled with affairs, step moms, in-laws, and who knows what else. But Lexie came in during season 3 as in intern and swept us all away with her big doe eyes and infectious giggle. She would still be with Mark, probably pregnant with one of their own kiddies, asking Meredith for motherly advice while Meredith rolled her eyes.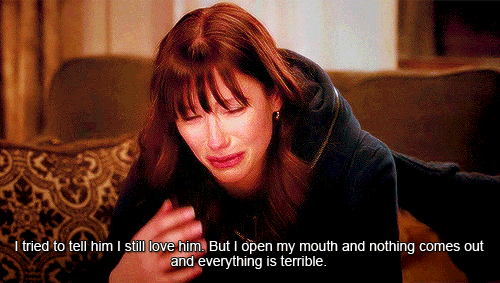 Honorable mentions
Henry: Teddy's diabetic hubby that she married so he could have better health insurance. He would be observing everything the new batch of residents do and silently judging them as they waste their time with whatever person they're dating.
Finn: The veterinarian that tried to woo Meredith but failed; he was a good sport though. He would be the perfect guy to swoop in right now to kiss Meredith instead of having Riggs do it.
I trust that Shonda has a plan. I only hope it involves bringing these people back in more ways than just a montage to a song that I will never again be able to listen to without tears in my eyes. Regardless of her plot choices, 13 years of watching has got me hooked and I won't quit now!
Feature Image via Grey's Anatomy screengrab