Thanks to E.L. James' Fifty Shades of Grey series, more people in the last few years have become hyper aware of the BDSM world. Perhaps you have been interested in experimenting with rougher sex for a while now. Maybe what you know about it you learned from porn or your own imagination. If you are new to this conversation, let me fill you in, BDSM stands for: Bondage and Discipline, Sadism and Masochism. Let me break it down for you a bit further:
Bondage: is consensually tying, binding, or restraining a partner for erotic, aesthetic, and/or somatosensory* stimulation. Rope, cuffs, bondage tape, self-adhering bandage, or other restraints may be used for this purpose.
*Somatosensory: is the part of the sensory system concerned with the conscious perception of touch, pressure, pain, temperature, position, movement, and vibration, which arise from the muscles, joints, skin, and fascia (a thin sheath of fibrous tissue enclosing a muscle or other organ).
Discipline:
is the use of rules and punishment to control overt behavior.
Sadism:
is the deriving of sexual gratification or the tendency to derive sexual gratification from inflicting pain or emotional abuse on others.
Masochism:
is the counterpart to sadism, the sexual pleasure or gratification of having pain or suffering inflicted upon the self, often consisting of sexual fantasies or urges for being beaten, humiliated, bound, tortured, or otherwise made to suffer, either as an enhancement to or a substitute for sexual pleasure.
Now that we're all caught up and on the same page, shall we move on to me convincing you even further to change up your sexual routines?
1. You're a boss ass b*tch everyday, so give up your control for once.
You work your ass off, you might still be in school too, and you support yourself through life. At the end of the day, you'll find it not only relieving, but exhilarating, to let your man take over in bed…after all, it's the one place where you should feel comfortable giving up the control.
2. You're only punished with purpose.
If your dominate tells you to call him "Sir" or "Master", and you don't do it, you're going to be punished. If you do what he says, you'll be rewarded. By getting a command, you are also given some control over what happens without you having to ruin the mood by talking.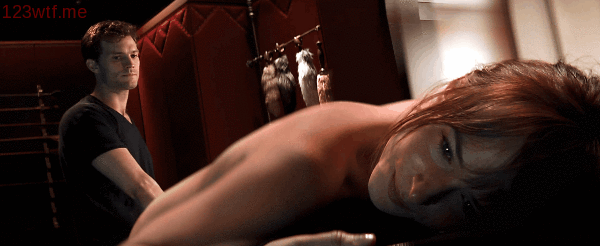 3. Once sex ends, the love is overwhelming.
You will hugged, kissed, and held. If you're doing it right, then all parties understand BDSM can feel demeaning if it doesn't play out the way you thought it would in your head. Your dominate should make you feel loved and supported.
4. You shouldn't keep the toys and props to yourself.
If you're human, you have toys. You're used to keeping your toys to yourself, late at night, when you're all alone…but whip them out in front of your partner, and hand it to them. Simple as that. Give them the tools they need to pleasure you, while you just sit back and relax.
5. Sex doesn't start in the bedroom.
If you're doing it right, then the foreplay will start before you even see each other. They'll call or text you when they are almost home and demand you to start touching yourself, or maybe they'll demand you get into a certain position by the time they get home. If you don't, you'll be punished and if you do, you'll be rewarded.
6. Do it because you want to.
Sex can end up becoming vanilla after a while. You should want to change things up a bit. If you're new to this lifestyle, start out slow by easing yourself into it, and begin working your way up to more advanced BDSM moves.
7. There are general agreements and understandings.
Personally, I love being called names. If we're doing something kinky, tell me I'm your little slut. But call me a c*nt, and I'll kick your ass out of bed. Sure, it could be awkward at first and it isn't necessarily endearing or sexy, but once you get into this routine, it'll almost become erotic.
Some people kiss and tell, others don't. I do. I like being choked, punished, whipped, and of course rewarded…the list goes on, really. There is no need to be shy, you'll most likely be doing it with someone you trust and love. Have a safeword you two can use if things get to be too much for either one of you. The BDSM world isn't a one-size fits all, but maybe this will give you something to consider.
BDSM can be harsh, but all parties are aware of this before they get into it, so you know what to expect. It definitely isn't for everyone, but how do you know it's not for you if you haven't tried it yet? You don't need to have a f*cked up past to be into BDSM either, so get that thought out of your head. Stop making excuses as to why you can't, and start thinking about why you should. And remember, if you're looking to tie the knot, make sure it's tight.
Featured Image via screengrab of Fifty Shades of Grey.