For the longest time, Canada was a running joke, in no part thanks to the good fellows over at South Park.
Of course, Canada has been around far longer than South Park, but the country didn't help itself by producing Nickelback and Justin Bieber.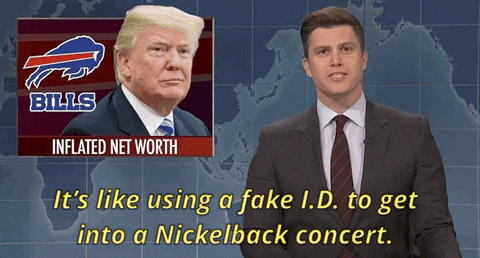 However, many great icons came from the United States's "neighbor to the North." In honor of Canada Day, let's explore 10 reasons why we're all grateful for Canada! (And no, I'm not just listing each province.)

1. Degrassi: The Next Generation
This continuation of the beloved 80's Canadian teen soap opera received updates for the millennial generation. It taught pre-teens and teens about important topics like domestic abuse, losing your virginity, online bullying, rape, the loss of a friend, teen pregnancy, self harm, and school shootings. While the show has continued on for the newest generation, I'm grateful for Degrassi and the true star it produced.

2. Aubrey "Drake" Graham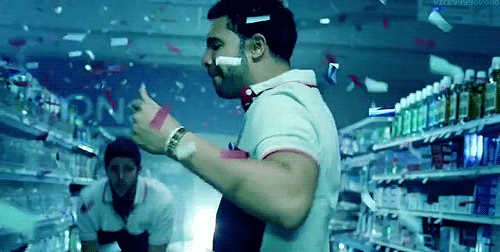 Drake got his start on Degrassi: The Next Generation as a future basketball star and school shooting victim. As Canada's biggest rapper, he has endless hits and over-the-top antics. Drake can sing, rap, act, and be philanthropic. Plus, he's a member of the tribe! Let's be real, we're all envious of Drake.

3. Schitt's Creek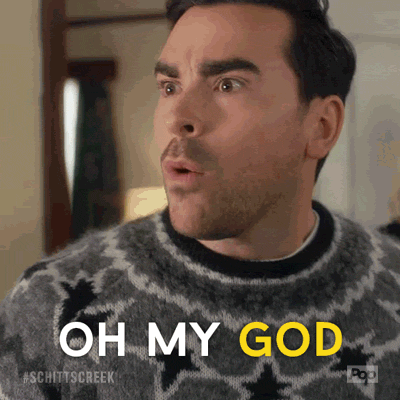 That was my exact reaction after binge-watching the first four seasons of this hysterical Netflix show recently. Schitt's Creek is one of the funniest shows out there. Created by Eugene Levy (the dad from American Pie) and his son, Dan Levy, this series follows the downfall of the Rose family who move to Schitt's Creek in an attempt to rebuild. John, Moira, Alexis Rose, and David are beyond relatable and witty. Don't skip this one for long!

4. Vancouver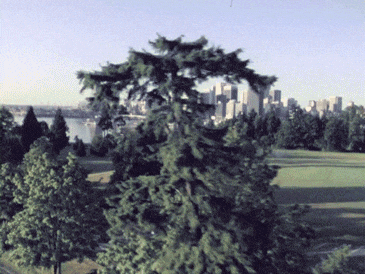 If you didn't know, they filmed many of our favorite TV shows in Vancouver. From the creepy, drama-filled Riverdale, to the CW Arrowverse (Arrow, The Flash, Supergirl), along with The Chilling Adventures of Sabrina, Vancouver serves as the backdrop to all these fictitious worlds. While only a few hours drive from Seattle, Washington, the city of Vancouver is picturesque for many reasons.

5. James Cameron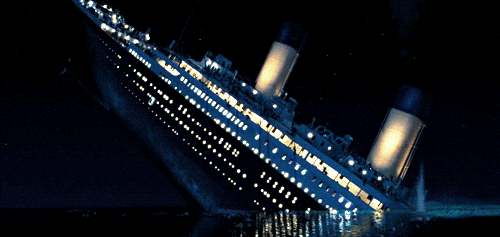 The man responsible for Titanic, Avatar, The Terminator, Aliens, and countless other films is from "The Great White North." Without his iconic contributions to film, this priceless pop culture moment would not exist.
6. Celine Dion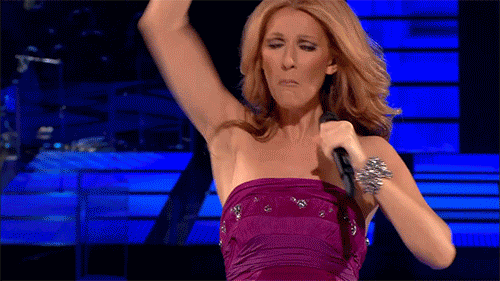 This timeless classic of a woman has the voice of a million angels. While her biggest hit is obviously My Heart Will Go On, she also created emotional classics like Because You Loved Me, The Power of Love, It's All Coming Back To Me, All By Myself, and countless more. She gained celebrity status in Canada before she truly made her mark in the United States, but we're forever grateful.

7. Ryan Reynolds
Ryan Reynolds is a Canadian treasure and hysterical actor. With films such as Just Friends, Van Wilder, Deadpool, and The Proposal, he's proven that he's got some of the great gifts. He's also a savage on Twitter, is married to none other than the stunning Blake Lively, and does not seem to age. Keep making us laugh, you funny man.

8. Sandra Oh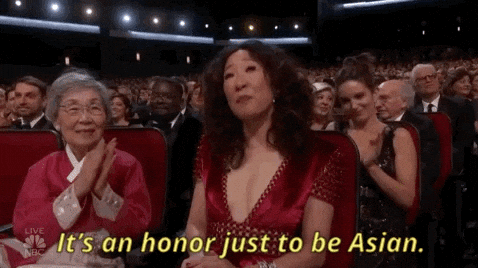 While we may forever know her as Cristina Yang, she's also killing it as Eve Polastri on Killing Eve. She's inspired millions, and she delivers amazing acting scene after scene. Oh is a force to be reckoned with, and I for one am happy that she broke through.

9. Peanut Butter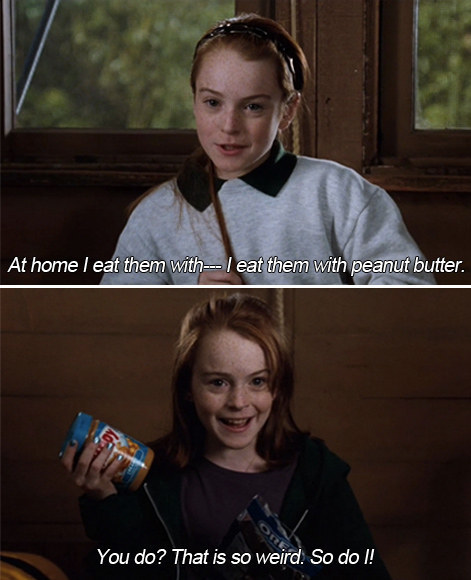 Did you know that a pharmacist in Montreal created peanut butter in 1848 for people who couldn't chew? Neither did I, but that blew my mind! I love peanut butter. It goes well with so many things (ice cream, apples, toast, waffles), and it's a versatile treat.
10. Seth Rogen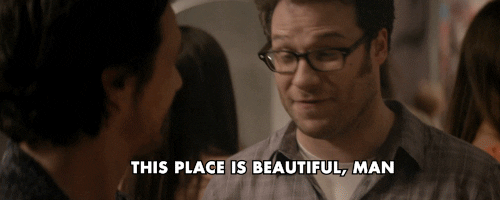 If there is one thing I know for sure, it's that Seth Rogen can make me laugh like no other. He's responsible for films like Knocked Up, The 40 Year Old Virgin, Superbad, and This Is The End, along with a slew of other extremely funny movies. Seth Rogen is extremely relatable. Whether he's talking about his love of marijuana or just being a total goofball, we all want to be friends with Seth Rogen.

So, thank you, Canada, for giving us these 10 delightful Canadian treats. You're the gift that keeps on giving, O' Canada!
Photo by bantersnaps on Unsplash