To say this week was one of the most dramatic episode's yet was by far not an exaggeration. So lets get into it shall we? 
The episode opens with David telling us that everyone in the Bachelor Mansion is getting along, aside from Jordan. Yet, he seems to be the only one complaining about him. I find this feud ridiculous, but that doesn't mean I'm not glad it's happening.
It's then time for the first group date, which of course both David and Jordan are on. Also on this date is Colton, who last week revealed his past relationship with Tia, Becca's friend from Arie's season of The Bachelor. And while Becca and Colton talked about this, a surprise arrived. The producers love us, so Becca's friends show up on this group date, including the current hot topic girl, Tia!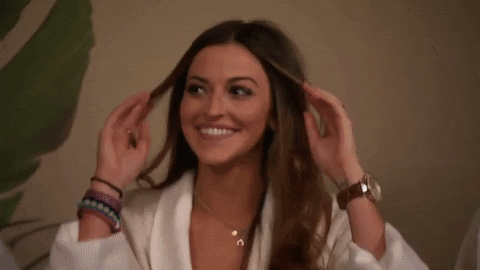 Becca speaks with Tia about her relationship with Colton, but we the audience don't really get to hear any details aside from the fact that it's possible he came on The Bachelorette to pursue a relationship with Tia, who was largely suspected to fill the role before Becca was dumped by Arie. Awkward!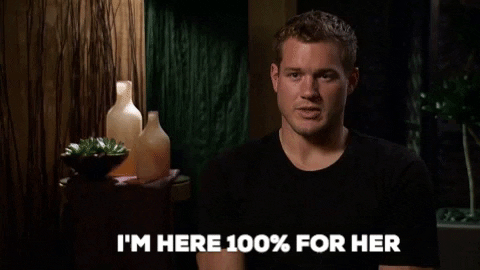 In other news, the date was about the guys pampering the ladies (nails, massages, etc), but I loved that the guys ended up getting their nails painted too. Hooray for men who are confident enough in their masculinity they don't shy away from traditionally gendered activities!
Later on in the evening, at the cocktail party, it comes up that Jordan has "4,000 matches" on Tinder, despite that fact that he is "highly selective." When asked about his match ratio, he informs the guys he is "one hundred percent," AKA, any time he swipes, it's a match. It appears most of the other guys understand this, but David in particular gets riled up by Jordan's Tinder bragging. He does make some good points, like questioning exactly how much time Jordan is spending on Tinder (Jordan claims he doesn't log in "every day") but he fails to recognize that Jordan is not a serious contender in this show. 
But how did Becca respond to that claim? She jokingly says to Jordan in front of the other guys, "4000 matches? That's a good streak" and offers him a high five. This tells us everything we need to know about Becca's feelings for Jordan; she sees him as a character and not a love interest. The arguing was just second-hand embarassing, Wills and Jason agreed while hiding their grins and awkward laughter behind their jackets and pillows.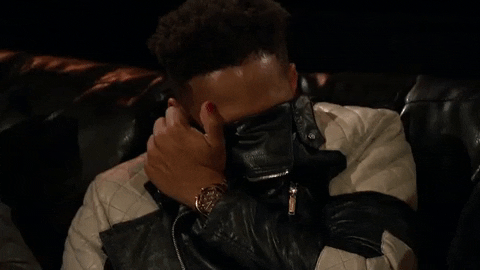 Safe to say, the date rose goes to neither, and instead Becca gives it to Colton, who I guess has managed to convince her he's here "for the right reasons. "
The next day, a one-on-one date card arrives and it goes to…. Chris! Becca and Chris head to Capitol Records where Becca shows me just how much confidence she truly has. She sings! Producer Richard Marx helps them write a song together where they're each meant to write a verse that talks about their feelings for one another. It was a cute moment for sure! I don't necessarily see Chris winning this thing, but he and Becca have decent chemistry and get along well enough for now.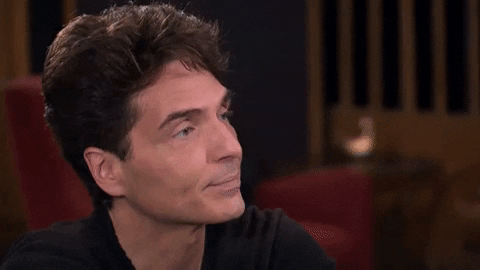 Now it's time to learn about why the ambulance was called. One minute you have Chris and Becca having a romantic moment then the next is an ambulance, blood and David on a stretcher in almost no time. What happened? Well, David simply fell out of his bunk bed. Look, I know David was seriously hurt and so it's not funny… but it's a little funny right? I swear even Chris Harrison suppressed a giggle when he told Becca what happened.
But not one ambulance was involved, two were. So yes, the drama has officially arrived. And it's all because of the obligatory sports date where contestants are split into two teams and someone gets hurt! It happens literally every season.
This season, it's Clay, who is an actual NFL player! However he unfortunately breaks his wrist at the end of the date and is taken to the hospital. 
Is it just me, or do the teaser trailers every season make it seem like ambulances are called because somebody is hurt because of a fight, but it's almost always something mundane? These two were the definition of those moments!
And right when you think Clay is healed and ready for more lovin' from Becca, he finds out that his wrist needs surgery. In order to get the surgery, he would need to leave the show. Ultimately, he decides that this is the right decision, and I think so too.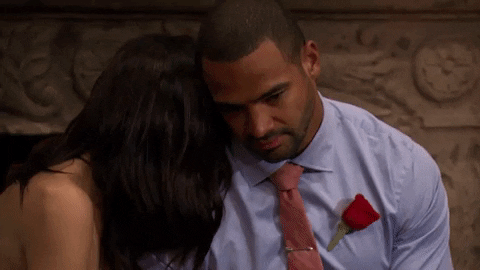 And with Clay now gone we have to wait for the next rose ceremony because it's TO BE CONTINUED on next week's episode, so nobody is eliminated quite yet.
Top 4 Predictions:
Blake – Becca seems so comfortable with Blake and she looked absolutely

thrilled

when he prematurely called her his girlfriend. There's something natural about the two of them together.

Garrett – Despite the fact that he and Becca haven't gotten much time together, Garrett and his thoughts are still given a lot of screentime, and I haven't forgotten that he was the recipient of the first impression rose.
Colton – Honestly, I don't really know why he's still here as he seems dull as heck, and also has questionable intentions. I don't know why, but I just don't trust him. 
Jason – I'm pulling out a wildcard pick for my fourth spot. I could play it safe and go with Chris, who had a successful date tonight, but I kind of feel like their relationship will fizzle out. Instead, I'm going with Jason, who Becca told she has a crush on tonight. Those are not words to take lightly!
And of course, what round up wouldn't be complete without an edition of: Jordan's Fashion Corner:
This sums it up perfectly.

Tune in next week for a follow up of all the catty drama between the men, more fashion moments, and most importantly, who is actually going to leave the house to go home and not to go to the hospital for once.
Featured image via The Bachelorette on Instagram