Canada is celebrating a huge milestone birthday this year by turning 150 years old! And if there's one thing I can confirm it is that just like fine wine is grown in the vineyards of Niagara on The Lake, our country only get's better with age. Just like the hunky men we've grown to love over the years. I've compiled this list of cute Canucks (in no particular order) to get you saying, "Oh, Canada."
So without further adue.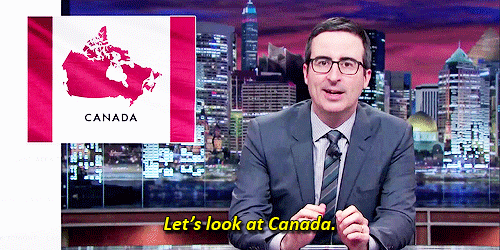 Ryan Gosling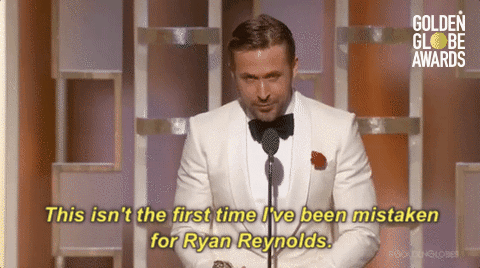 The man is as irresistible as a 15-gallon tub of maple syrup, and I would love to whisper sweet nothings in French (pathetically) in his ear because he's sophistically sexy like that. I have no other words to say except YEAH WE MADE HIM!
Drake
Started from the bottom, running through the six with his woe's, to tearing up sold out arenas around the world. Drizzy is commonly known as the 6God, but let's be real, he's Canada's greatest hip hop artist. Looking at him is harder to quit than former Toronto Mayor Rob Ford's crack addiction.
Hayden Christensen
Bet you forgot Hayden hails from the Great White North! I would hike from Vancouver, British Columbia to St. John's, Newfoundland for him faster than a baby learning to skate on ice. He's so worth it.
Sidney Crosby
You didn't think this list wouldn't have a hockey player on it did you!? Hell, he's Captain Canada for God's Sake! He plays the sport we love, he represents us well, and to quote Hockey announcing icon Don Cherry, "He's a great Canadian boy."… With a beautiful beaver tail – I mean backside!
Stephen Amell (And cousin Robbie)
This Arrow star can shoot one right through my heart and I can die a happy woman knowing I saw him in the flesh. Those arms… That smile… His equally hot cousin Robbie… They both have so much to love! They warm my heart more than a Tim Horton's coffee and doughnuts combo from their menu because you always have to have both.
Justin Bieber
Although the internet had bet on which country can keep the Biebs during the 2014 winter Olympic when Canada played the US in hockey, we can't help but be damn proud of that cute little kid from Stratford, Ontario.I'd share a Molson Canadian with him any day of the week, as long as the Leafs are on TV.
Cory Monteith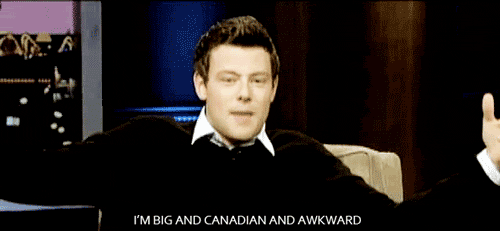 His personality was as colorful as our money and was sleeker than a Zamboni on the ice. I couldn't make a list of hot Canadian's and not include Cory. Although he may be gone, he will never be forgotten in our hearts.
Ryan Reynolds
This man… Is eh plus Canadian quality! I mean, he's sexier than a lumberjack eating a stack of pancakes by the fire with his shirt off in the woods. What I wouldn't do to eat Timbits off of his 6 pack. And I will never apologize for loving him as much as I do.
Justin Trudeau
Last but not least, we can't forget to include the leader of this amazing country, our Prime Minister! He's been getting all the international hype for his looks and laidback personality, and we deserve to show him off to the world because we are hella proud to be known as the country with the hot leader dammit!
If these men didn't want you to want to have them sip out of your Stanley Cup than I don't know what will! They're all equally as hot as your first bite of poutine and can make your maple leafs tremble in a heartbeat. But don't worry, you don't have to travel every Province and Territory to catch a glimpse of these snowbirds, most of them live in America now anyways.
But because of hot men like these, I'm damn proud to be a Canadian. Happy birthday Canada!
Feature image via "Ryan Reynolds" by Gage Skidmore / CC BY-SA 2.0