It's finally here! The new season of the Bachelor premiered last night, launching Bachelor Nick on his fourth voyage for love, and where were you? Probably doing something meaningful with your time. Kudos to you. Well, I watched it so you wouldn't have to. In case you're worried about what you missed last night or you're wondering if there are any bets you need to collect on in the office today, have no fear for I am here to enlighten you. And if you watched it yourself? Well…welcome back.
Last week, I noted that more than half of the girls are 25 or younger, leaving anywhere from a 11 year age gap to a 13 year one for those girls, as the youngest girl (and there are quite a few of them) is 23 years old. I thought, "ehhh, maybe they won't look so young in person." Unfortunately, I do not think I am right as you could see a noticeable age difference between Nick and what looks like the cast of Annie (maybe we should start calling Nick "Miss Hannigan"? Or perhaps "Daddy Warbucks"?).
This is causing me to speculate one of two things: either ABC is intentionally setting Nick up for failure by bringing in girls who were just being birthed into this world while Nick was well on his way to middle school, or the thirty-something year old women of America have better shit to do then appear on this show. Riddle me that one. Also, the burning question I have is are we just going to forget about how Nick was a total dick on Andi and Kaitlyn's season? Yeah? Okay, moving on.
Last night, Nick got to meet his women. What is meant to be a night of these women getting their foot in the door to Nick's mansion (no pun intended?), usually turns into a night of these women putting their foot in their mouth, and last night was no exception. Alas, two hours of watching 30 women one right after another try to convince Nick that they are not crazy. We laughed, we cried, we cringed. And the highlights? Buckle your seatbelts.
More than half of the girls wore red dresses and everyone had a meltdown about it in their interview clips. They lost their f*cking minds over it. To be fair, it was excessive and I don't think I could name a single one of the girls wearing red. But let's not cry about it, kay?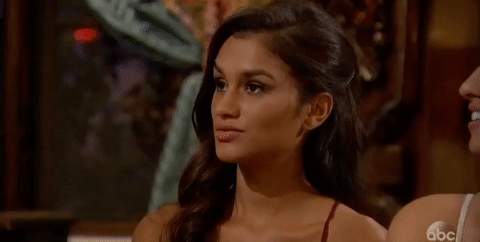 Liz had sex with Nick…nine months ago.  THERE IS SO MUCH THAT HAPPENED HERE AND I DON'T WANT TO LEAVE ANY OF IT OUT. Apparently, Liz was the maid of honor at Jade and Tanner's wedding last year, which is where she initially met Nick. She played coy at first during her taped interview segment, but the first thing her voiceover said as she got out of the limo was "I had sex with Nick." The first thing she failed to realize is that drunken wedding sex is not equivalent to chemistry. She also seemed to be convinced that this somehow was going to work in her favor. Shit went downhill from there when Nick revealed to Liz that he did indeed remember her and was visibly upset when asking her why he never heard from her again after that. She spent the entire rose ceremony wondering what would've happened had she given him her number before being the last one called. He ultimately decides to keep her around, and I hope it's so he can tell her what an ass she is. She is clearly here for her 15 minutes of fame. Preview clips from the season show the house in shambles as every single girl is crying about their pre-Bachelor hookup. Did they think he was a virgin? Are they really that surprised? Or am I failing to see why this should be upsetting?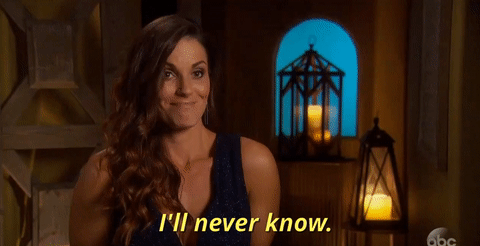 Alexis showed up in a dolphin (it was definitely a shark) costume. Like Left Shark straight from the Katy Perry Superbowl halftime show, Alexis showed up in full shark drag….and heels. I think she may be my spirit animal. Her obsession with dolphins may be a little much. Though she may be this season's Jordan (remember that drunken mess from Chris's season? No? Just me?) as she was spotted wandering around in the swimming pool in her shark costume. Alexis is the mayor of Give No F*ck-ville and she is the hero we didn't know we needed.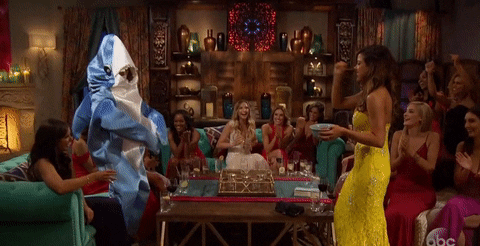 Rachel received the first impression rose. The 31-year-old lawyer from Dallas won the the first impression rose last night, and I couldn't be happier. Rachel seems like one of the most genuine, down-to-earth, and strong women on the show. She's smart and she isn't afraid to hide it. She's funny and you can tell she's comfortable in her own skin, and she's certainly not catty. The kind of woman Nick needs!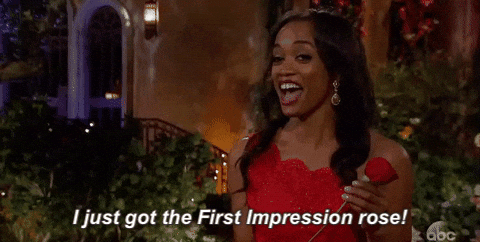 Corinne is the devil. Jesus Christ, I don't even know where to start. I guess we can start off with the fact that Corinne runs her father's multi-million dollar company, lives with her parents, and has a nanny. A freaking nanny. For herself. She presented Nick with a big bag of "tokens" that he can cash in at any time for anything, but I think we all know what she was getting at (keep your pants on, Corinne…it's the first night). She interrupted Vanessa to steal a kiss from Nick, something that drove the rest of the girls absolutely f*cking nuts (chill out, girls…that's not the worst thing that will happen in this mansion this season and just you freaking WAIT to hear what your good buddy Liz has been up to). The previews for the season feature her basically being a sexual predator all season from taking off her top in front of Nick, to mounting him in a bounce house, to sneaking up to his room and forcing herself on him. This girl is evil and she plays dirrrrtyyyy.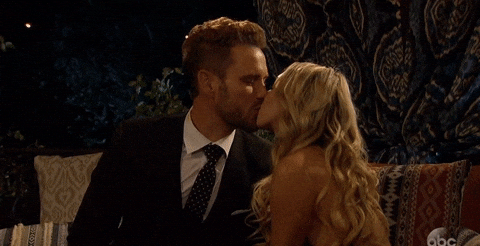 So that's what you missed on the Bachelor. I wouldn't expect anything less from a season premiere, but dammit, I can tell that Nick is already growing on me (stop it). I can already see that this season is going to have a shit ton of drama, and I feel bad for Nick for it. All he wants is to be loved. WHY CAN'T WE JUST LET HIM HAVE THAT, AMERICA?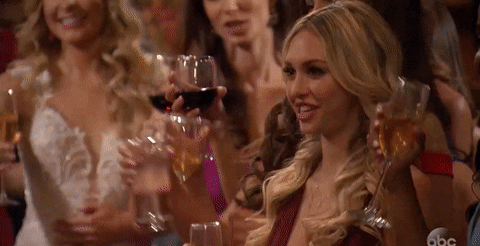 Screengrab via the Bachelor