I know Chris Harrison says every Bachelorette season is "the most dramatic ever," but I think we can all pretty much agree that this Bachelorette season was THE MOST DRAMATIC EVER! And this finale was easily more dramatic than the whole season…even though we never got our Nick and Shawn fistfight. #TeamShawn
If you're reading this then you probably already know that Shawn won Kaitlyn's heart and hand in marriage. And poor ol' Nick was left in the dust for a second time during a Bachelorette finale. I'd like to say that I felt bad for him if that was at all true; honestly, I was laughing my ass off while my homegirl Kaitlyn was breaking his heart.
Because the producers are most likely never letting Nick back on the show for a third time, we could probably forget about him forever. But before we do that let's rewind and go through the finale rose ceremony through his eyes. It must be tough always being a bridesmaid, never a bride. Here's 30 thoughts Nick Viall (most likely) had while being dumped for the second time on The Bachelorette.
1. I hope her family didn't watch me on Andi's season.
2. Her parents know I 'made love' to their daughter…shit.
3. "My last relationship was Andi"…probably makes me look pathetic.
4. Did I mention I also 'made love' with Andi?
5. In case you didn't, long story short, I blurted it out at the After The Final Rose show and made her look like a f*cking idiot.
6. If I cry do you think it'll win me brownie points with her mom?
7. Let's try it.
8. IT WORKED!
9. Dad likes me, Mom likes me, and I dodged the sister.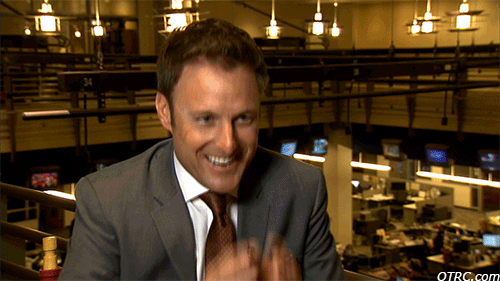 10. I wonder if she likes me more than she does Ryan Gosling's twin.
11. I sometimes feel like I should've been a ventriloquist, because my talking-with-my-lips-closed skills are out of this world.
12. If I keep kissing her she won't be able to catch on to my lisp.
13. "I love looking at you," especially when our eyes are closed because I kiss you every 5 seconds.
14. Awe shit…Kaitlyn's at my pad!
15. *Insert cheesy speech*
16. "I got you something, it's in my bedroom."
17. ~Spoiler alert~ IT'S MY PENIS!
18. Let's give Neil Lane the run down on how this is my second time being one of the final two and hopefully he'll feel bad for me. Fingers crossed.
19. I wonder if Kaitlyn will notice I'm wearing the same suit from Andi's season.
20. "The reason I showed up in the first place was because I just felt something about you, and it was a feeling that I always wanted to feel about someone." I'm talking about an orgasm.
21.Well…this is awkward.
22. Round 2 of rejection…on national TV. My beard looks good though, right?
23. Don't make eye contact. DO NOT MAKE EYE CONTACT.
24. This b*tch is gonna get the cold shoulder now.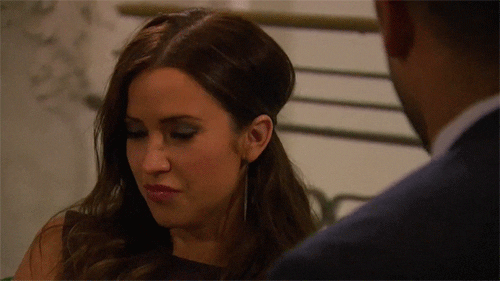 25. "It was more than just a moment."
26. "I'm hanging by a moment here with you,
I'm living for the only thing I know,
I'm running and not quite sure where to go,
And I don't know what I'm diving into,
Just hanging by a moment here with you."
27. My bad, sorry, I feel like Lifehouse really gets me, you know?
28. This is definitely a shock to me…Me, Nick Viall, getting dumped on
The Bachelorette
a second time around.
29. Should I try and find out who the next Bachelorette will be?
30. F*ck it, I'll just show up.
Seriously dude, two seasons, you made it to the finale twice, you got dumped twice, and 40 some guys all hate your guts…maybe you should reevaluate your life.
Nick, the only thing you got right this season was you definitely are 'the world's biggest joke'. Looking forward to seeing you next Bachelorette season.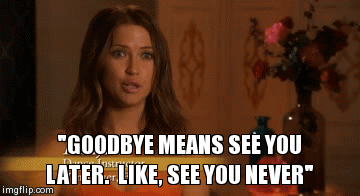 Featured image via Nick Viall on Instagram