For all you lucky summer couples out there, today I will be gracing you with the top three best summer dates to experience with someone you love. Whether it is someone new or your long term significant other, here are three dates that any level of relationship can enjoy.
The drive-in movie
This date is romantic and retro. Not only do you get to dress up and go out, but a drive-in movie is also a private date that is romantic on all levels. The movie and the dark both make for perfect mood lighting. Plus, snuggling up to your lover during a particular part of the movie is sure to create some sparks. This takes the movie date to a whole new level that includes privacy and outdoors, versus smelly movie chairs and chewed gum stuck to your shoes. Sneak a kiss in the dark while pretending you're living in the 1960's and it'll truly be a romantic evening for two.
The dinner and walk on the beach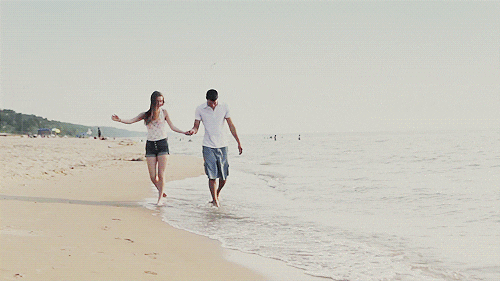 An oldie and a goody. Nothing like filling your stomach with delectable foods and cooling off with a romantic walk on the sand. This privacy allows for ultimate flirtation and also  for a new level of intimacy as you get to know the person you're holding hands with. Feel the sand between your toes and the rush of the waves as you look into your lover's eyes while the sun sets. Perfect. I know. You're welcome in advance.
The music festival
Concerts are always a good time, and what better way to bond with a new flame than to share an interest in music. This date allows you to socialize with others while also creating an experience that the both of you will always share. You also get to dress up in your most fashionable clothes and look sexy as hell while drinking beer and rocking out, what could go wrong?
There you have it, three dates that will make this summer one to remember. Go out on adventures and experience something new, whether it's a new love or spicing up an old relationship. It's always important to take risks and try something new, and there's never a better time than under the summer sun.
Feature image via Unsplash