Over the past weeks, you may have noticed a lot of gossip surrounding the removal of the TV show 'Friends' from Netflix.
It was announced early last week that the popular 90's/early 2000's sitcom would be removed from the streaming site at the end of December. The decision caused an uproar and fans of the show instantly took to social media to voice their disapproval.
However, Netflix Canada reassured fans that Friends wouldn't be going anywhere in an adorable fashion.
Friends is also not leaving Netflix Canada, so you can all keep watching "The One Where Everybody Finds Out" another 100 times.

— Netflix Canada (@Netflix_CA) December 3, 2018
Sure the international shipping Canadians pay for online shopping sucks, but at least we had Netflix supporting our desperate needs.
Meanwhile, in the mentions, Netflix US may have hinted at their next move in terms of fighting for the rights to air the show on their service.
they dont know we know they know we know

— Netflix US (@netflix) December 3, 2018
Hours later a new announcement was moved.
Luckily for American fans, on Monday, December 3rd, Netflix announced the show will no longer be removed by creating a hilariously punny headline that only fans of the show would recognize.
The Holiday Armadillo has granted your wish: "Friends" will still be there for you in the US throughout 2019 pic.twitter.com/Yd0VqRzk3r

— Netflix US (@netflix) December 3, 2018
And of course, keeping the rights to stream the show costs Netflix a lot of money. And when I say a lot, I mean more than seven figures. Seven… Seven…. SEVEN figures. (I know!)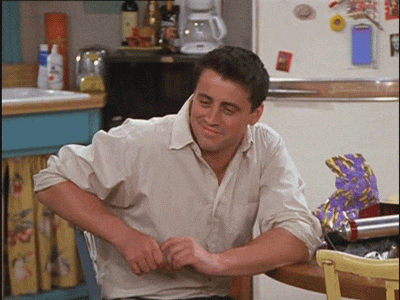 Netflix reportedly had to pay $100 million to keep the series on the streaming site. The decision was obviously easy to continue to buy the licensing for the show from WarnerMedia. However, the price certainly increased to acquire all 236 episodes. In January 2015, they paid $30 million a year to obtain those rights. Clearly, Warner Bros. knew it was important to milk this cow for all it's worth.
So I'm officially calling this chaotic mess 'The One Where Netflix Paid Big Bucks.'
Obviously, it's unsure as to if they will continue to have the NBC sitcom after 2019 is over, but we can assume this uproar will come again if they announce the departure.
This is why I have all ten seasons on DVD. Well, that and because I got them all before streaming was a thing. But at least I'm prepared for when it happens.
So now you're caught up on all the drama and can go back to watching every episode for the thirtieth time this year. Thanks, holiday armadillo!
Featured Image via Friends 

Screengrab