American thanksgiving rolls around more than a month after Canadian Thanksgiving. While the general premise of giving thanks lies at the heart of the holiday in both countries, the way that they are celebrated is TOTALLY AND COMPLETELY DIFFERENT. While American Thanksgiving is historically recounted with pilgram and puritan roots, the four day American celebration is one that often leaves Canadian's scratching their heads and wondering "Hmm…why?". Here are 5 things that my fellow Canadians and I just don't understand: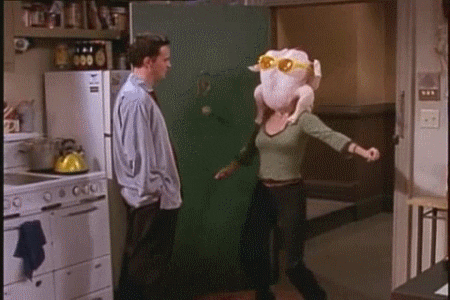 The Macy's Thanksgiving Day Parade
The annual parade is a whopping 2.5 mile circuit of floats, performers, and all around pageantry. The parade is so big it has it's own dedicated website, sponsors, and games. I'm not entirely sure how a gigantic Pikachu floating down a street allows us to give thanks for the sacrificial Thanksgiving meal, but maybe I just missed the Pokémon section of history class.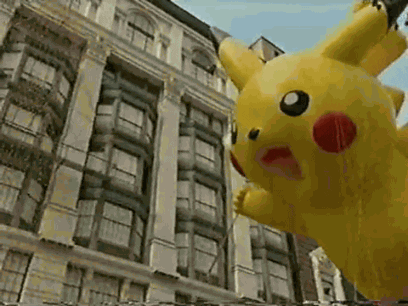 2. Thanksgiving football
This is another tradition that leaves me completely and utterly confused. I find it hard to give thanks for the bounty I am about to receive when my dad is screaming at the wide receiver for doing something wrong. I'd rather intercept some good old family time over a game of football any day.
3. BLACK. FRIDAY.
WHY? Just…why? Smack in the middle of giving thanks, I have to line up with a million other heathens to fight someone (literally) for a TV, cashmere sweater, or other irrelevant thing that I'm only buying because it's "OMG 70% OFF". On top of that, Black Friday is so big in America, it's made it's way up North of the border, much to every Canadian retail workers dismay. I don't know about you, but I'm certainly not thankful about the black eye Becky gave me while fighting over the last $3 T-shirt.
4. Not one, not two, but FOUR days of Thanksgiving.
This isn't a thing we don't understand…actually we're kind of jealous. Canadian Thanksgiving weekend is only 3 days (Saturday-Monday) and isn't even a statutory holiday in our Eastern provinces. While we're sitting in Algebra salivating over the thought of weekend turkey, you get a short week full of Thursday and Friday stuffing! We're totally jealous!
5. Cyber Monday.
After four days of Thanksgiving PLUS Black Friday, one would think the American people would be broke and done with anything related to Thanksgiving. WE WERE WRONG. Now people can fight for deals from the comfort of their own homes and only obtain a proverbial black eye from being kicked out of an online queue. 
No matter how you slice it, American Thanksgiving is done only as America can do, bigger and maybe better? I'll just be watching from over here in Canada, crying over my exorbitantly high Cyber Monday credit card bill and the horrendous Canadian dollar – $$. Here's to you America!


Featured Image Via Urban Outfitters.