You walk down the front steps of your flawlessly decorated house with a hot cup of tea and a good book to cuddle up with. You sit down in your lounge chair out back while your husband is pushing your children on the swings. You see everyone smiling and then you hear their little childish laughs. You put your tea and book down and walk over, your husband sees you approaching and you can feel the love he has for you just by the look in his eyes. Your children scream "Mommy! Push me!" and as you begin to push children along side your handsome husband you can't help but think back to the day you and him met which led to your picture-perfect life. How did you get so lucky?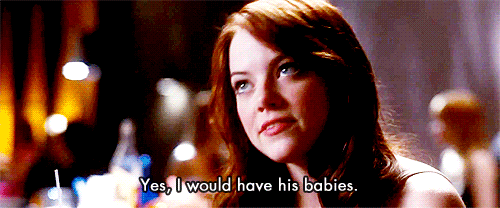 "Hey, you okay?"
Andddddd it's back to reality. You didn't realize that staring at your date across the table you started daydreaming about your possible future with him and began smiling like a f*cking idiot. Shit. How do you explain what just happened without sounding like a total creep? If you've ever had this happen to you, chances are you're a hopeless romantic. So here's 46 thoughts every hopeless romantic has while on their last (hopefully…fingers crossed) first date: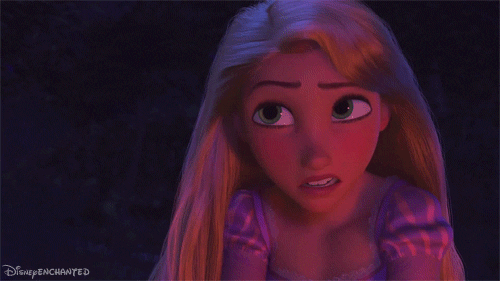 1. I could be sitting across from my future husband right now.
2. That would mean this could be my last first date ever?!
3. ~heart flutters~
4. Look at that smile.

5. He's perfect.
6. And he said I look stunning. #hismomraisedhimright
7. I wonder what he's going to tell our children about our first date.
8. Is he going to tell them he knew it was love at first sight?

9. That I was the only one for him from then on out?
10. That he couldn't stop thinking about me after the date?
11. He'll probably propose with a cute puppy or kitten, maybe both.
12. We'll cry happy tears and hold each other.
13. He'll tell me how much he loves me and how amazing our life is going to be.
14. He just made me laugh, now I'm visualizing our wedding.
15. I'm thinking of a beach wedding.
16. Or maybe a winery out in Cali. Like Napa or Santa Barbara.

17. I bet he would look so good in a tux.
18. Oh and our parents are in the front row crying because we make a perfect couple. #coupleofthecentury
19. I wonder if he'd let our first dance be to the song "Would You Go With Me" by Josh Turner.
20. Probably, because he's also the kind of guy who likes Josh Turner.

21. Our names fit. Melissa and Chris. Chris and Melissa.
22. Melissa Brittany Shannon. ~so fetch~
23. He touched me! He touched my hand!
24. He asked about the graduation ring on my ring finger.

25. He's totally picturing the ring he's going to buy and propose with.
26. He likes it so obviously he wants to put a ring on it.
27. Girl, you got this.
28. What better way to end this perfect date with a kiss?

29. *fireworks*
30. That's a sign.
31. We're meant to be.
32. I just left him like 20 minutes ago…is it too soon to text him?

33. I'll just go for it. If he loves me he'll be happy to hear from me.
34. AH! He texted back!
35. Anddddd he wants to see me again.
36. It had to be love at first sight.

37. Our children are going to dream of having a love like ours.
38. I wonder what our kids are going to look like?
39. We could be that family that has matching jerseys with #TeamShannon on it.
40. Ugh. He's seriously going to be such a great father.

41. Tonight was a great night.
42. I'll start planning our life tomorrow. Meeting my future husband was exhausting.
43. At least I can call my parental units and grandparents, let them know the good news.
44. I wonder when he wants to meet them?
45. I'll ask him tomorrow.
46. Until then Mr. Wonderful.
Does being a hopeless romantic make you insane?…No, maybe. You know what, keep doing your thang girl and one of these days you will go on your last first date ever and it'll be the greatest thing ever. It'll be all you hoped and wished for. But for now on, continue on grinning like an idiot while picturing your life with the man across the table from you…or the man on the subway train listening to music, or the guy walking his dogs you just happened to cross paths with. Who knows, maybe your date is looking at you thinking the same thing.
Featured image via David Gomes on Pexels