Is it just me or is everyone getting engaged, married, or having kids these days? I used to think it was becoming way too common, but then I realized that I'm actually reaching that age where it's no longer a "Congratulations?" and actually a "Congratulations!" I'm at an age where it's acceptable to be doing these things!
And, of course, while everyone is moving onto these exciting stages of life, I'm still here living my life just watching everyone else's chaos erupt. I know I'm not alone, though, because chances are, if you're reading this article, you're in the same boat.
So, here are all the things you're probably doing if you are like me and aren't engaged, married or having kids:
Swiping Through Tinder Trying To Find Someone
Obviously we're probably single and kind of looking for someone to occupy our free time. So we're aimlessly swiping in desperate hopes of finding someone fun and worthy of us.
Going To School
You're also probably in school, trying to gain an education or just finishing your post-secondary life.
Working Like A Dog
https://giphy.com/gifs/television-friends-lisa-kudrow-HWnimHScKre9i
Or, maybe you're working like a dog either on top of going to school, or at the very least, just working your ass off to pay those damn bills.
Third Wheeling Like A Boss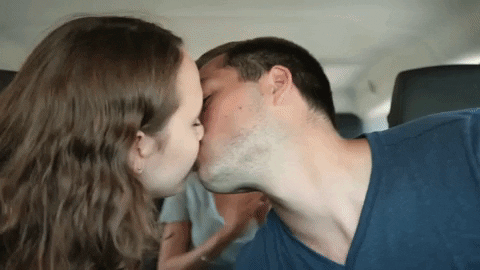 All of your friends are in relationships, so if you want to see them, you have to spend time with their significant others, too.
Drinking
Alcohol makes everything better, amiright?
Always Being Shocked When Checking Facebook Or Instagram
https://giphy.com/gifs/animation-reaction-britney-spears-NW6Gk4zE2WGdy
Another engagement?! Another pregnancy?! And someone got married over the weekend?! Holy…. Will this madness ever end?
Wondering How These People Can Afford Their Luxurious Lifestyles While You're Barely Making Ends Meet
Their homes and vacations are elaborate, their kids are in name brand clothing you could never even afford for yourself, and they're all so well put together. Yet, even Walmart clothing is getting expensive….
Gossiping With Coworkers About Their Love Lives And Pretending To Be Excited For Them
You really don't care, but you have to fake it so you don't seem unsupportive. Ugh.
Having Horrible Dates
Remember earlier when I said desperate? Yeah. That results in plenty of horrific dates.
Binging Too Much TV
Because you don't have many additional commitments, the only thing you truly dedicate yourself to is going all in on a new TV series.
Being Scared Watching Everyone's Kids Behave in Public
Whether they act like wild animals or smell horrible because their diaper hasn't been changed, this instills a sense of fear for what happens when you have kids one day (or serves as some serious birth control).
Realizing Where Your Future is Going And That You Don't Actually Have A Plan
https://giphy.com/gifs/school-things-fmylZLwSMqob6
Obviously you do have some sort of long term plan, but the reality of it is, you are now panicked because you feel like time is running low.
Having Breakdowns About Your Future
Now that it's in your head, this is all you can think about and you're panicking nonstop. It doesn't matter where or when your breakdowns occur, you just let them happen.
Crying In Bed
At the end of a long day, you just want to cry in general. So, while everyone is off on weekend trips or spending the day with their adorable kids, you're left alone crying. No big deal, right? At this point, it's normal for you.
Hanging With Your Mom 24/7 Because She's The Only Person Always Free
Since everyone always has plans with other people, you only have one person to depend on other than yourself: your mom. And while she may say you're being too clingy,deep down she loves that you force yourself onto her all the time now.
Getting Drunk At Every Family Function to Avoid Questions
"Oh, shut up and stop pressuring me!" We've all had that thought. So, why think when you can drink?
Watching Everyone Else's Shitshow Of A Life Like A Lifetime Original Movie And Being Thankful That's Not You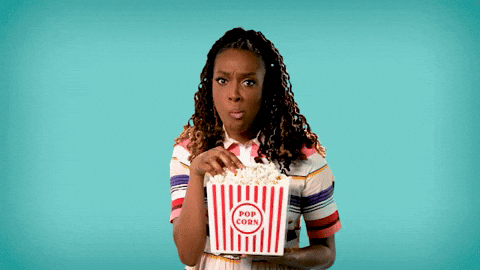 Sure, you might be lonely, bored, and feeling unattractive. At least you don't have to worry about kids being brats, watching affairs take place on social media, or seeing the reality of everyone else's busy family lives, though. It's actually entertainment for you!
There is no shame in watching other people's lives progress and feeling shocked, disappointed, or sometimes even confused. Everyone grows at different rates! But, it's also important to remember that what you see on social media is usually the positive portrayal of their lives, you don't get to see that your life is actually a lot more stress free than theirs. So, sit down and pour another.
Here's to all the things we are doing while our friends are buying minivans. Cheers!
Featured image via Helena Lopes on Unsplash