Summer only means one thing, it's summer BBQ season! I personally love attending BBQ's because they can be so much fun. You get to actually get to enjoy the weather while socializing with your friends in an open forum where you aren't crammed together. Plus the food is so delicious, and if they have a pool it's an added bonus.
However each BBQ does have repetitive stages that never seems to change, regardless of the occasion:
Finally Getting Your Ice, Cold Drink, And Looking Fancy Sipping It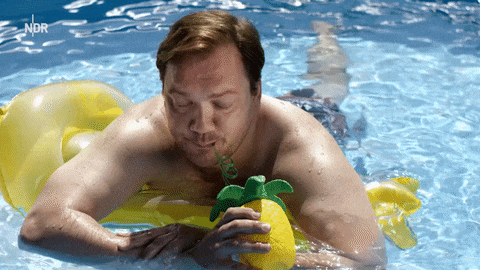 About damn time!
The Only Performances That Happen Are Elaborate Stunts In The Pool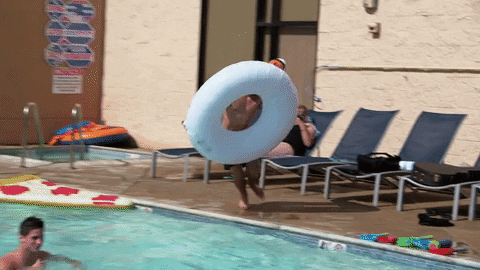 If they have a pool, chances are this happens every single time.
There's Always Someone Of Interest There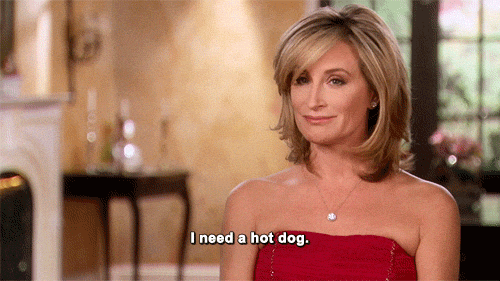 Always.
Meanwhile Some Guests There Are Caught Looking Like This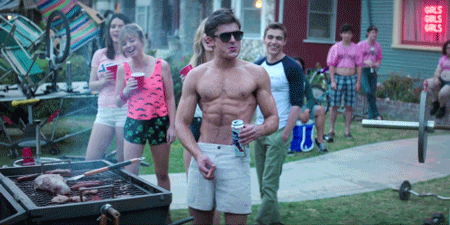 Not that attractive when they act like they're 12.
You Give Their Dog Anything You Can, Just Because You Can
It would be rude not to give them a treat, right?
Helping Out Makes You Feel Like Such an Adult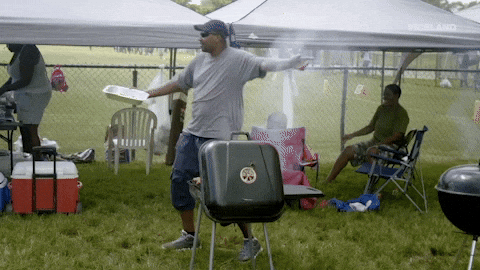 Your mom taught you something about when you go to someone else's house, and this is it.
You Never Have to Worry About Being Pants in Public Because of Your Bathing Suit Bottoms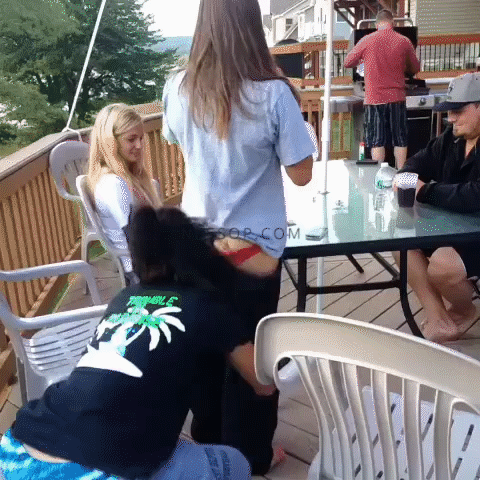 Thank goodness for layering!
The Food is Always Delicious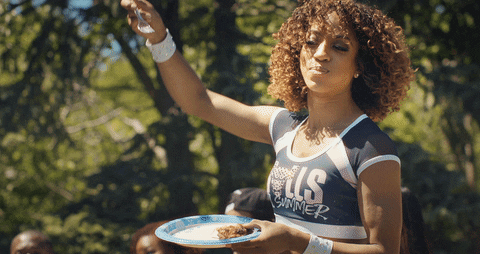 And you didn't have to make it so it tastes even better!
Your Skin Feels so Sun Kissed By the End of The Day You Feel Like a Goddess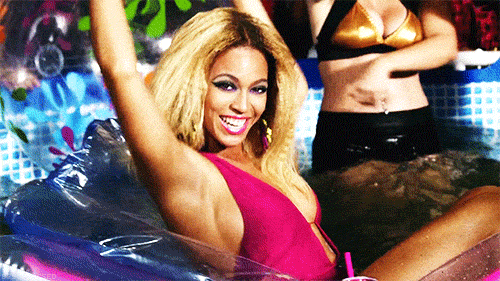 And the alcohol doesn't help your confident mood
You Always Leave Full…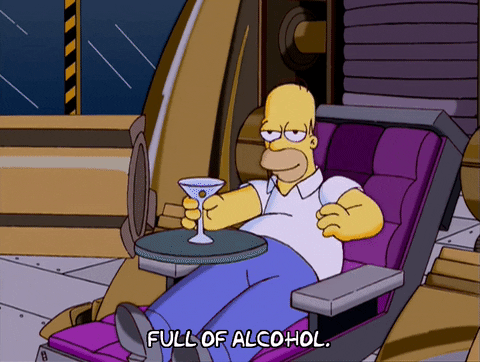 Unless your DD of course.
And With Plenty of Food to Take Home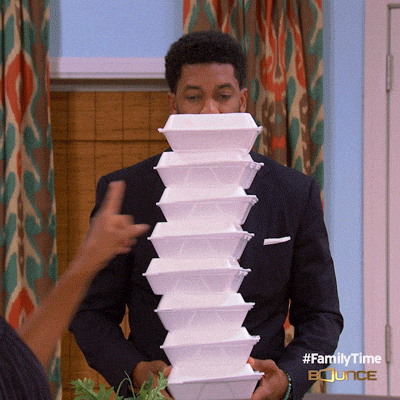 If it helps you with lunch for the next day, why not?
Sure we might get a tad sick of having burgers and hot dogs, and maybe we get a little tired of the company we are with. But there's no denying that it's kind of nice knowing what you are getting into before an event (and how to dress, because that is always a struggle for everything else).
Cheers to the summer BBQ season!
Photo by Blake Lisk on Unsplash