The women on Game of Thrones are not only badass in character but also in real life. Maisie Williams (Arya Stark), Emilia Clarke (Daenerys Targaryen), Lena Headey (Cersei Lannister), and Natalie Dormer (Margaery Tyrell) are are all true feminist icons, and extremely graceful to boot. On top of this (as if we weren't already jealous of them enough), they're funny, beautiful, and inspiring. In case you're not familiar with them, I've compiled a list of why the actresses of Game of Thrones are so freaking amazing.
Natalie Dormer managed a busy filming schedule and also ran a marathon as well.
While filming Mockingjay: Part 1 and 2, and also jetting off to Europe to film Game of Thrones, she also trained to run a marathon. She says that this helped her stay energetic and ready for anything her directors might have thrown at her. Dormer also says that running and eating well while filming helped her keep her body healthy and her mind positive.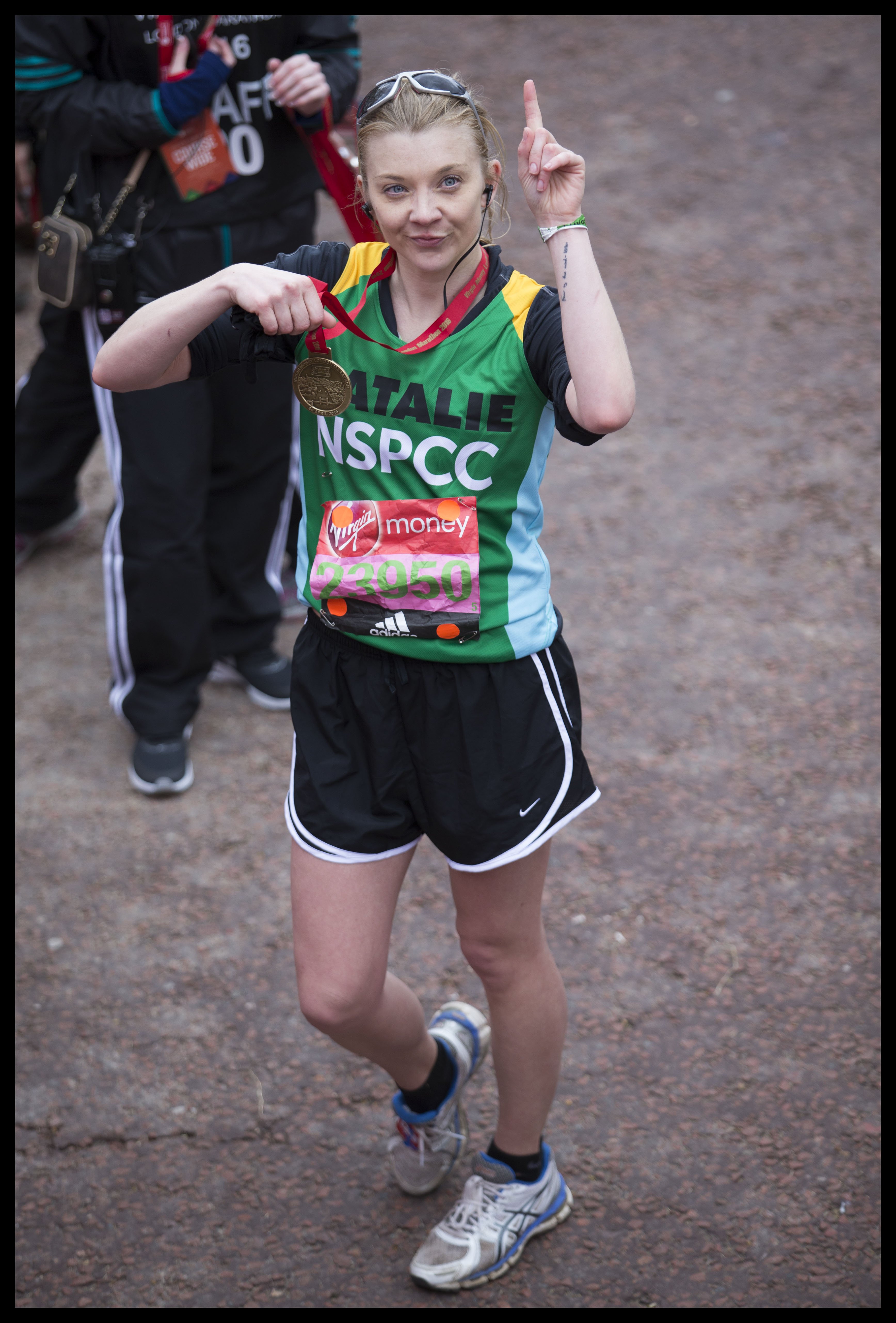 Maisie Williams and Lena Headey are taking on the EU to address the Syrian refugee problem.
Along with co-star Liam Cunningham, these two women are speaking out against the EU on behalf of the Syrian refugees. The two women put a lot of emphasis on education for children and women, and they wonder why Europe isn't doing more for these people. It's such an admirable quest.
Emilia Clarke runs the funniest Instagram I've ever seen and stays as graceful and beautiful as ever.
She is not afraid to post embarrassing or funny photos on her Insta account, and yet she cannot hide her beauty beneath the goofy. I love seeing Emilia be silly in her photos because it is so refreshing to see a beautiful young star be goofy and real on social media.
https://www.instagram.com/p/BH2sztyjb2l/?taken-by=emilia_clarke&hl=en
https://www.instagram.com/p/BHZxZfzjatn/?taken-by=emilia_clarke&hl=en
Maisie Williams isn't afraid to kick back against those critics who'd rather see what she's wearing instead of how she's changing the world for good.
After wearing a dress that critics called risqué, Maisie Williams kicked back against all the attention she got. She did it with grace, but also with that bit of attitude that we love from our Game of Thrones women. I, personally, think she looked gorgeous but apparently women can't wear anything without it being judged by our media.
https://twitter.com/Maisie_Williams/status/739753580849160192
Emilia Clarke and Maisie Williams aren't worried about eating what they want and when they want.
Although Emilia Clarke eats pretty clean, she is not ashamed to share her recipes with the public. She also occasionally indulges in those late night cravings for ice cream and cake.
Maisie Williams is totally open about what she eats and isn't worried about what people are going to say. When she was in Italy this summer, all she wanted to eat was that delicious charcuterie and bread. You go, Emilia and Maisie. You go.
me: is it too early for cheese and charcuterie????
italy: no.

— Maisie Williams (@Maisie_Williams) June 26, 2016
Lena Headey wrote a beautiful feminist essay when she found out she was pregnant.
When she found out she was pregnant with a baby girl, Headey wrote, "My daughter will grow up free." This is pretty amazing to me. She refuses to let her daughter grow up in a world where women don't have education or access to the same jobs as men. Pretty awesome if you ask me.
Not only are these ladies totally amazing in their respective roles on Game of Thrones, they are also graceful, beautiful, and inspiring in their everyday lives. I really admire these women, both in the show and out. These ladies use their fame to affect the world for good. I hope that if I'm famous (someday, maybe?), I can be just as amazing as they are.
Featured Image Via screengrab from Game Of Thrones.