It's only fitting on the day we celebrate America's independence from our British oppressors, we also celebrate country music. Nothing is more American than country music. Am I right?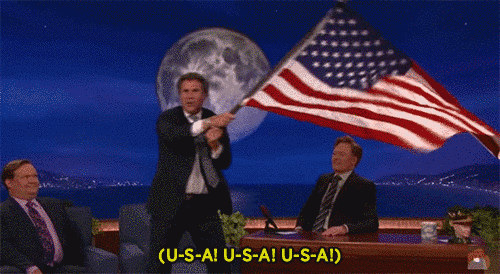 While the genre of country music has been around for close to a century, it's only been the few decades or so that we've seen such an explosion of country music on a worldwide scale. I'll admit that I have not been a country music fan my entire life, especially since I grew up in the greater New York City area. There is NOTHING country about city life.
It wasn't until I moved to Florida that I was introduced to country music. Once I got to college and a lot of my friends were from the central and northern parts of Florida, they were much more "country" than me by any means. That also meant being forced to listen to music I had never heard before.
We all know Rascal Flatts and Keith Urban, Garth Brooks, Tim McGraw, Faith Hill & Shania Twain, but the boom and diversification of country music boomed almost overnight. While there are 101 million think pieces on whether or not Taylor Swift's albums after her initial debut could be classified as "country", I think it's safe to say, she brought a lot of mainstream pop listeners to the genre.
Here is the thing about country music though: there's something for EVERYONE. Whether there are more traditional country fans who enjoy the likes of Willy Nelson, Dolly Parton, Hank Williams Jr., Merle Haggard and Johnny Cash, there are also people who enjoy Alan Jackson and Toby Keith as well as Kid Rock & Brooks & Dunn. Continuously, the new era of "bro-country" aided by the likes of Brad Paisley, Luke Bryan, Blake Shelton, Florida-Georgia Line have continued to bring in more and more listeners to the umbrella genre of country music.
Musical styles are constantly evolving and changing, and country music continues to push the boundaries of its presence.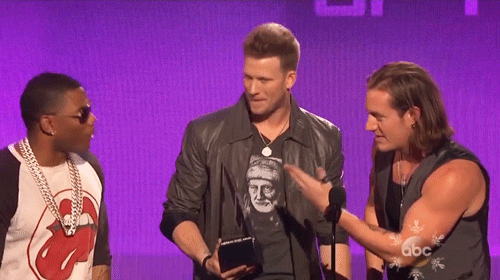 Take for instance the hit song "Cruise" by Florida-Georgia Line & Nelly. That is a collaboration that no one saw coming and it became one of the biggest (albeit overplayed) song the year it was released. There was also a duo of young women called Maddie & Tae who released an anti-bro country jam called "Girl in a Country Song" that hit the top of the charts and attacked the perceived themes in bro-country songs.
Furthermore, we have Country Music Television to thank for providing musical crossovers we never knew we needed. The premise of Crossroads is to pair country music artists with musicians from other genres. Some of the incredible combinations include Hank Williams Jr. & Kid Rock; Dixie Chicks & James Taylor; Brad Paisley & John Mayer; Reba McEntire & Kelly Clarkson (my personal favorite); and the list continues on.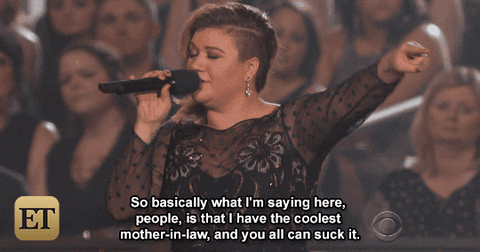 The ORIGINAL American Idol Kelly Clarkson has continuously found ways to change her musical styles and crossover. As stated above, she did crossroads with Reba and that was only the beginning. As a native Texan, Kelly has gone back to her roots multiple times. Whether it was her 2012 duet with Jason Aldean on "Don't You Wanna Stay" or her current collaboration with Dan + Shay "Keeping Score," she's helping broaden her audience and their reaping the benefits as well.
Country music continues to be a prominence in the mainstream music scene through talent shows such as American Idol & The Voice featuring country music artists such as Blake Shelton, Keith Urban, Luke Bryan, and giving people like Carrie Underwood, Scotty McCreery, Cassadee Pope and countless other contestants a national platform to kick-start their music careers. In my opinion, I'm getting a bit sick of the generic country singers that come through on these talent shows, every once in a while, there is a true hidden gem that shines bright than the rest.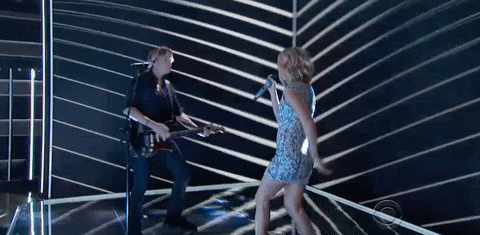 Switching gears, one of the best things about being a country music fan is the fact our artists love going on tour all the time. The past half a decade, LiveNation/Ticketmaster has been offering country music fans a great deal known as "The Mega Ticket" that gives fans a combo price and anywhere from 7-10 concert tickets for the summer. You don't see that in pop music or rap. As a result, it's driving people to spend money at the concert box office, at the merchandise tables and at the concession stands. Country music is good for business. All around the country, there are country music festivals popping up because the demand is there from fans.
The camaraderie between fans at a country music concert is incredible. Everyone is there to have a good time, throwback a beer or two, and enjoy live music. No backing tracks or DJ sets, no tricks or other ways to hide vocal imperfections. Country music artists perform for the fans because the fans are the ones that they're making the music for. The live experience transcends genre and transcends politics, identity and everything in between.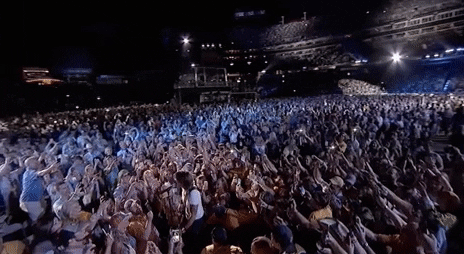 It's all about the music.
If you're celebrating July 4th today with friends, throw on some country music while you're having a good time. The words are easy to understand, the lyrics aren't complex, and the sounds keep you in a good mood. Country music truly stands above the rest.
Featured image via Library of Congress Life / CC0