Is there something about life that you just don't get?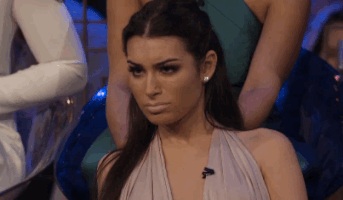 It could be Beyonce, slow walkers, the obsession with avocados or people who chew with their mouth open. Take your confusion and think about it as you listen to the I Don't Get It Podcast (IDGI) hosted by The Bachelor's Ashley and Lauren Iaconetti and reality TV producer Naz Perez. These girls don't hold anything back!  They talk about relationships, men, sex, virginity, dating and other random things they just don't get.
Finally! Someone else who doesn't get what you don't get and it's hilarious.
Ashley, Lauren and Naz have created a safe space for men and women to express their favorite "I don't get it's," make new friends and find a source of humor for the long work week. But, don't just take my word for it. Fans from the IDGI podcast Facebook page express their love for the podcast on a daily basis! Here are four reasons why you should add IDGI to your podcast playlist, according to IDGI fans.
1. Congrats! No matter what age you are, you just found your three new BFFS
Katie, a fan of the podcast, said it best. You don't have to be a single, teenage girl to relate to what the girls talk about on the podcast. Male or female, young or old, single or married, you can listen to the podcast and feel like a part of the IDGI community.
2. You may not "get" a lot, but you'll totally "get" this
Basically, you'll have a hard time not laughing out loud like a lunatic in your cubicle.
3. Welcome to the ULTIMATE girl time
Boys, sex, virginity, relationships, dating conversation topics and Bachelor contestant guests! What more could you ask for?
4. They keep it real
You know how you talk to your friends in explicit detail about all the stuff in your life? That's exactly what Ashley, Lauren and Naz do. Get ready to hear their unfiltered views on things they just don't get. It will make your day.
So the next time you're scrolling through Spotify or Apple Music looking for a new podcast to listen to, don't skip over IDGI. You will laugh, you will cry and you will be entertained with your new group of BFFs (the hosts and the amazing group of fans on the Facebook page). The IDGI community may have things they just don't "get," but one thing we all agree on is that "I Don't Get It" is the best podcast!  
Featured image from Instagram.