This has been a memorable year in politics. Sometimes I just like to sit back, turn on the news and wait to see what dumb thing our President did today. If you are like me, do you enjoy the shit show that is played out daily on Twitter by both political parties? Do you enjoy watching the passive aggressive comments that political figures at the "adult day care center," AKA The White House, say to the news about each other? Do you question every day if this is really the world that we live in or if this a reality show gone wrong and Ashton Kutcher is hiding behind the camera waiting to tell us that we are getting Punk'd? If you have answered yes to any of the questions above, you will instantly become a fan of the show Veep.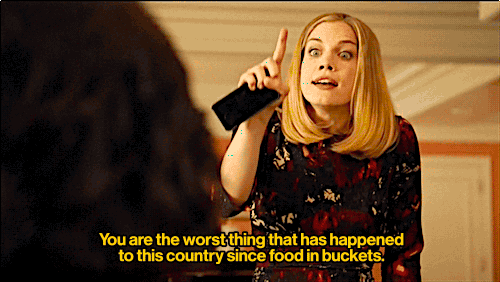 Veep was suggested to me by a friend who wanted nothing to do with politics; She just enjoyed the fabulous Julia Louis-Dreyfus. I was apprehensive at first thinking that it would be too much with all of the political "mishaps" that are happening in real life, but after an episode or ten, I realized that not only was the program hilarious, it was slightly comforting. The characters on the show seem to find themselves in the trickiest situations possible, but always manage to come out on top. Some of the people we have in office right now should take a break from their Twitter wars to watch this show and maybe learn something.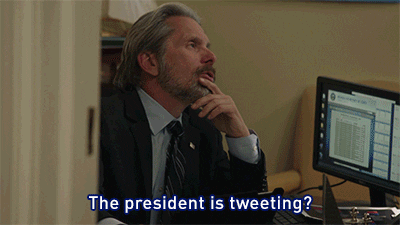 HBO is a fortune teller with this hit television program; Veep is literally our life being played out before us right now on the TV screen. The program started in 2012, with Selina Meyer, played by Julia Louis-Dreyfus, as a selfish, egotistical Vice President who wants nothing more than to have the limelight shined on her on the way to the throne, the Presidential chair. From making sure that a hurricane is not named after her to interrupting her White House Press Secretary's wedding because she has a question about her campaign, Selina Meyer is the political figure that makes us cringe, but we all love to hate. Sound familiar?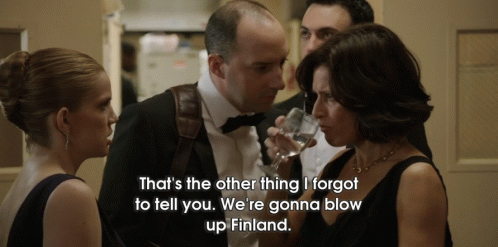 While Julia Louis-Dreyfus is the one actress most associated with the program, I would like to take a moment to talk about the amazing Tony Hale, who plays Gary Walsh on Veep. I don't understand how this man hasn't won all of the awards right now (including Female awards) because he is legitimately the funniest character on this program. Julia, girl you are great and no one can be a worst Vice President/President than you (other than maybe Donald Trump), but Tony deserves all the awards for his epic performance as the head "bag man." If anything, you will laugh at all of Tony's creepy/awkward moments while following around the Vice President and being her right-hand man and fashion coordinator. You can consider him the Sean Spicer (Spicy if you will) of this political season.
Ultimate Ginger View: Whether you enjoy the mad chaos we know as our political atmosphere or you simply need a good laugh, binge on Veep. Considering that they have a few Emmys, Golden Globes and Writers Guild Awards under their belt for Outstanding Comedy Series and Best Lead Actress, they are doing something right! Not only will it have you laughing your behind off, it will make you feel slightly better about the political world we live in. Just when you think it can't get any worse, it does, but then it has moments where it can get better. Hopefully one day we can all sit back and laugh at this political moment in time as much as we can with Veep!
Featured image via screengrab from Veep.