Can we get a show of hands of how many women have sex, but never get to enjoy the pleasurable experience of an orgasm?
Sure, some women are lucky enough to have one through oral sex, but it's so damn frustrating that men can't help us achieve the mighty 'O' too. Usually, unless oral is involved, there is no pleasing you to your fullest potential. I've said it before, men are so selfish in bed, so we women have to take it upon ourselves to make it happen. So yes, essentially you have to work extra hard to please both him and yourself. But there are ways you can reach your climax without having to really work hard or be obvious about it.
Try These Positions:
Ride Close to the Edge
This requires no work for you. All you have to do is lay straight on your back and keep your legs shut, forcing his legs to go on the outside and his dick to go down and rub your clit. The friction will feel good. And the best part of this position is you can take your time to make it last longer for you to finish. Teasing in this position is fun!
The Grinder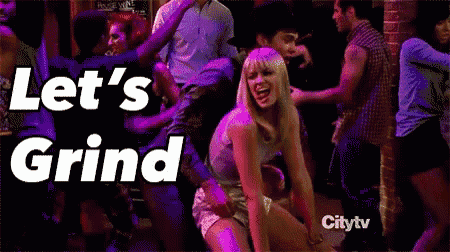 Have your man lay on his back with one leg bent up. Then you get on top of him in the proposal position (on one knee). Have your leg that's laying on the ground on the side his knee is bent on, and have your propped up knee in between his legs, so you will be kinda sideways. Start riding him and feel the sensations of your clit on his thigh. This is very successful if you consider yourself a grinder (someone who cums fast from grinding their clit on something).
The Open Bar
Most women rely on circling, tapping, or grinding against their clit. By sitting on a stool, chair or dresser (for the love of God be careful), open your legs as wide as possible and have your man thrust you as deeply as possible. That way the pressure of his pubic bone can rub against your clit. And he can also see how you like to rub your own body if you'd like to do that for him. You are literally the open bar for both of you to enjoy.
Thumbs Up
Get in the cowgirl position and while you're facing him, have him give you a thumbs up right where your clit is. That way while you ride him he literally barely has to do anything and can tell you are doing a good job at the same time.
And if these sex positions don't work, try this:
Get Off and Grind
If you're riding the D and you're just not having it anymore (and wanna tease him a bit) get off of him, and start grinding on him. This provides a tease for him because he'll want you, even more, cause he can still feel your lady bits rubbing against him, and it'll get you there. All you have to do is say the two words, "I'm close," and he won't stop, he will let you keep going and probably talk dirty to you to help.
There is absolutely no shame in wanting to please yourself and get to the finish line too. We all need to be selfish for once and an easy place to start is in the bedroom. And if you're uncomfortable bringing it up in conversation, do these moves to avoid the awkwardness.
Featured image via Sabina Tone on Unsplash