To say I've been following Young and Hungry since it aired on ABC Family (now Free Form) would be a lie. I stumbled on it when I was searching Netflix for a new show in 2015. I started watching because, hey, we all need a young adult show with easy comedy and canned audience laughter in our lives, don't we?
After the first episode, I was hooked. And now, I honestly look forward to a new season appearing on Netflix every six months or so. I don't love Young and Hungry for its clever humor or its awkward interactions between characters or even the adorable fashion sense of Gabi Diamond, our leading lady.
No, I love Young and Hungry because it inspires me.
Here's a brief synopsis of the series if you haven't watched it: Gabi (played by the ever wonderful Emily Osment) is an aspiring professional chef living in San Francisco with her longtime friend and roommate, Sofia. Gabi gets an interview with Josh, a multi-millionaire tech genius, to be his personal chef. Josh has a staff of his personal assistant, Elliot, and his housekeeper, Yolanda. Gabi gets hired for the job, sleeps with Josh after her first day, and then quickly realizes she likes him. 4 seasons later, after much drama, classic "will they, won't they" antics, and plenty of banter, Josh and Gabi are still dancing around each other.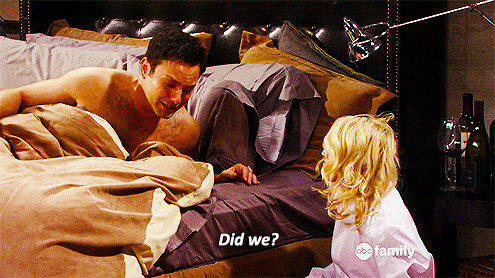 I know. It sounds silly. Why would I, a 20-year-old college student, be inspired by a teenager's show? Well, for multiple reasons actually.
For one, Gabi is pursuing a career in something that most people probably think is impractical. Who decides they want to be a professional chef and holds such high standards for themselves that they won't settle for a job at a diner? Gabi.
And here I am, a 20-year-old college student, pursuing a career in something that most people probably think is impractical. I'm a creative writing major. I don't have a multi-million dollar future ahead of me. But that doesn't mean I can't dream big. Gabi showed me that. Sure, I knew it before I started watching Young and Hungry, but Gabi's struggles show me that if I work hard, I can win.
Sofia, Gabi's roommate, is one badass chica. She is fiery, passionate, and driven. The show starts with her working a corporate job that makes money, but is going nowhere, so she becomes a SoulCycle instructor. But Sofia, like Gabi, refuses to settle for anything less than what she deserves. It takes a while, but in season 4, Sofia finds her passion and doesn't stop at anything until she gets what she wants. Hell yeah, this girl is inspiring.
Now, let's talk about Yolanda, Josh's housekeeper. It takes about half of the first season for Yolanda's character to really settle in. But I love her. She holds her own. She loves her body, curvy as it is. She is sassy, and doesn't take shit from anyone. If that's not inspiring, I don't know what is. Elliot, Yolanda's main counterpart in the show, teases her mercilessly for her age and for her looks, but Yolanda dishes it right back to him. Sometimes it goes a little far, but it keeps me laughing and I know it's all in good fun.
This show is full of badass ladies who get what they want.
Okay, so yes, I know it's all scripted, and of course, happy endings make for good ratings. But these characters are relatable. They go on terrible internet dates, they have money problems, they hate their jobs.
Instead of escaping reality with Netflix like I usually do, I get to confront it with Young and Hungry.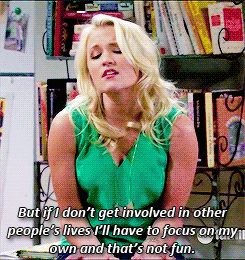 I get to see characters struggling and hurting and getting heartbroken. I get to look at them and say, I'm almost their age. That sucks. The real world looks like it sucks. But if Gabi, Sofia, and Yolanda are getting through it with grace, humor, and only a bit of drama, then I can too. I know life isn't a TV show. Life's what you make of it – so mine can be a little like Young and Hungry if I want it to be.
Let's just hope and pray that this show gets renewed by Free Form for another season so that I can keep giggling along with Gabi and Josh's antics, Sofia's crazy work schedule, and Yolanda's wonderful self-confidence for a few more episodes.
Featured Image via Young And Hungry Screen Grab.