I know I'm not the only one tired of being broke all the time and spending every second of my day in class or studying. At the end of the day, I just want to be able to buy something and not feel guilty about it. Being in college is hard enough as it is. Not having enough money or enough hours in the day just makes it worse. Don't get me wrong, the struggles that college brings make it that much more memorable, but sometimes it's nice to have some help. Here are some websites that will make your college struggle a bit easier:
Studentrate.com is a website that has discounts and cash back on anything you can imagine! From fashion items to textbooks, you get to save money just for being a student.
So, you know how when you're trying to do homework on your laptop but those funny videos on YouTube just keep calling your name? This website will lock you out of any website for the amount of time you set it.
At the end of the year there's always the textbooks you have left over that you couldn't sell back. This site is super easy to use and you can even buy your books for next semester!
The struggle to budget for everything you need is real. Their website or app (whatever floats your boat) will help you budget all of your expenses so you can don't spend all of your money for rent on coffee.
Sometimes I would rather not type out a paper and would just rather talk and have someone else do the work for me. While I might not be able to get out writing an actual paper, this app will transform the words you speak into text.
Do you have ten alarms set every morning? Do you hit snooze every time? You're not alone. This app was made for people like you. There's different settings you can use to set different types of alarms that make it hard for you to fall back asleep after turning it off. For example, there's a bunch of ringtones you can use that get louder and louder as the alarm keeps ringing.
You will never need another search engine. Ever. This app gives you access to pretty much everything you could imagine, and the sources are completely credible (as opposed to Wikipedia). It's great for school and just to browse – you'll learn something new every day.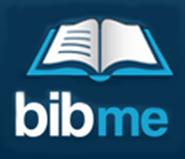 When I say I hate citing sources, I really mean it. This site will format and create your sources so you will never have to worry about plagiarism. 
These websites and apps will help save you time and money so you can do more of the things that you want to do. College should be equal work and play so why not take advantage of the time we have before we're thrown into the real world?
Featured image via Unsplash.