Typically, having a pet scores you points when it comes to dating. Most guys have figured out that if they take a walk with their puppy, the girls just flock to them. And many women have found that men find their cat selfies kind of charming (right? I hope I'm right).
Apparently, there is a certain kind of pet out there that will seriously knock you down in dateable points. And if you have this pet, no one will date you.
According to a survey done by Woodstream, pets play a much larger role in dating than we may have thought. They surveyed 1,000 people about their pets, asking if they ever started dating someone or broke it off because of a pet.
Out of everyone surveyed, 70 percent were dog owners and 50 percent owned cats. The split between getting pets from shelters versus from family and friends was quite even. However, 49 percent of people said that getting a pet from a shelter was sexier.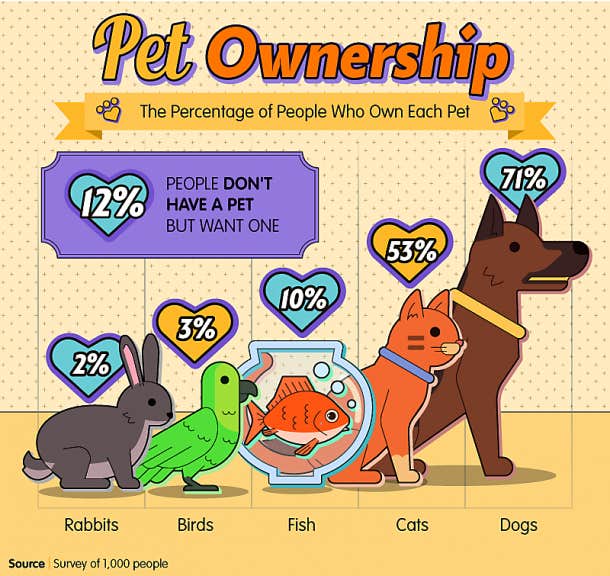 I agree! Someone with a heart big enough to save a shelter animal is pretty darn hot.
When asked which kind of pets people found to be the creepiest, 66 percent of men said spiders with 77 percent of women saying the same. The list went on to include snakes, mice, bees, ants, reptiles, chickens, goats, hamsters, and ferrets.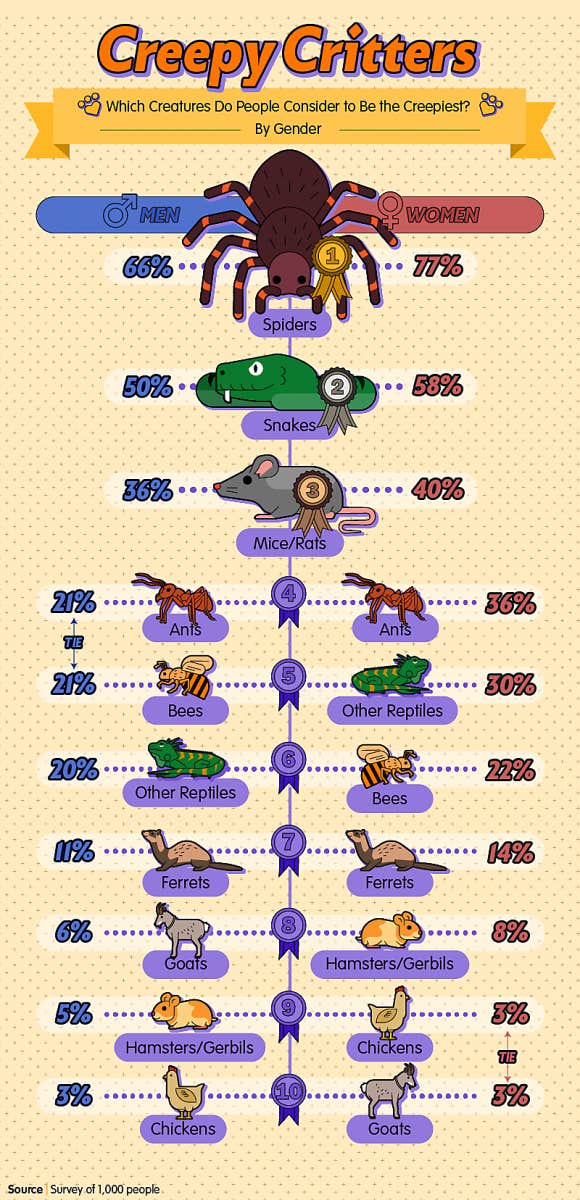 I had a ferret once, and guys, they are seriously WAY creepier than you would think. Anyway, it seems that spiders top the list, so, if you have this pet, no one will date you.
The survey digs into who uses their pets as a way to hit on someone too. I know you all were curious about that. It turns out that 21 percent of men admitted to this tactic while only 8 percent of women admitted to it.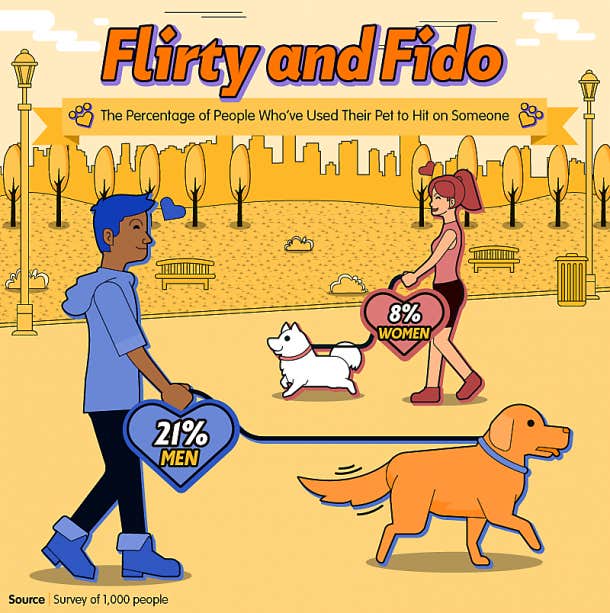 And when it comes to getting a second date, it turns out that spiders really are killing your game. When looking at which pet was most likely to cost their owner a second date, spiders came in first with snakes and rats following close behind.
So, when it comes to your dating life, don't think that pets don't matter because they totally do! If you happen to be the owner of a spider, you might want to leave that tidbit out of your Tinder profile.
In fact, maybe you should just keep that sucker under your bed until your date has a chance to fall in love with you. Then, it will probably be a lot harder for them to hate on your creepy little friend. 
Originally published by Shannon Ullman on YourTango
Photo by KoolShooters