Everyone varies from good days and bad days, but everyone has the power to choose which emotion they use and for how long. There are many different tactics you can use to snap out of those bad moments and into the good ones, but again, that is easier said than done. So here I provide you with 10 motivational quotes from my favorite author and novel that will inspire you to accomplish and create whatever your heart, mind, and soul desires.
1: In order to KICK ASS you must first lift up your foot.


2: If you want to live a life you've never lived, you have to do things you've NEVER DONE.

3: You are RESPONSIBLE for what you say and do. You are not responsible for whether or not people freak out about it.

4: Everything you do along your JOURNEY contributes to where you are going!

5: Our fantasies are our REALITIES in an excuse-free world.

6: Forgiving isn't about being nice to them, it's about being NICE TO YOURSELF.

7: The people you surround yourself with are excellent mirrors for who you are and how much, or how little, you LOVE YOURSELF.

8: Your FAITH in the UNIVERSE must be stronger than your fear of not getting what you want!

9: At the end of the day, it's not about them, it's about you believing you're WORTHY of being LOVED and seen for who you really are.

10: You have to WANT your DREAMS more than your drama.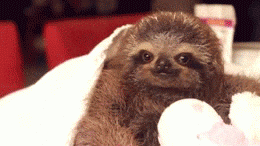 These 10 quotes come from Jen Sincero, out of her 'You are a badass… how to stop doubting your greatness and start living an awesome life' novel that she released in 2013. These quotes help me work through the toughest time in my life and hopefully they can help you overcome the challenges you are facing as well. The GIFs, on the other hand, are there to put a smile on that beautiful face of yours. No dream is too far to reach so stop pouting and just do it, make it and be it. You got this!!
Featured image via Nina Uhlíková on Pexels