Being in your twenties is hard because you're either in school, working a lot, have a lot of debt or are living an independent life potentially with your own family. Everyone is at different stages of life, but regardless of what category you fall in, we all share the common urge to feel like we are still able to have fun and make memories in our youth. In a few years, we may be limited because our situations may change so it's important to feel like we are living our best and most fun lives.
Here are 6 memories you have to make at least once in your twenties:
1. Spontaneous Road Trip
Just picture you, your friends, a cooler full of snacks and the open road. Sure you might need money for gas and for food but taking a drive to somewhere new that could lead to an overnight trip would be fun. Plus it's a memory you'll never stop talking about.
2. Go ALL OUT For One of Your Birthdays
Plan a year and make the plan to do something you wouldn't normally do. Be selfish, book a hotel room, get everyone to get dressed up and do something to make yourself feel special. This is your moment to act like a celebrity, so live it up!
3. Attend a Weekend Long Event
It could be a music festival or even a local food truck festival, try doing the experience at least once. It might be a large expense for this weekend but you'll be glad you did it in the end. Plus, the likelihood you'll do it again is very slim so why not do it while your young and able to enjoy yourself?
4. Take a Class Of Something You've Always Wanted to Learn
https://giphy.com/gifs/class-3ojrFAT2ovFhS
Whether it's a yoga class or learning how to decorate cakes like your Cake Boss Buddy, take a few weeks and plan an activity for one night of the week. You'll kick yourself later in life if you never go try what you've always wanted to. Plus it's a great way to meet people when your young and are having difficulty.
5. Do a Group Halloween Costume
My birthday falls on Halloween weekend every year so one year my friends and I did a group costume and had an absolute blast doing it! The pictures were adorable and it was one of the most talked-about holidays we've ever had. Plus you and your friends could go viral for it, so now is your chance to be Pinterest famous!
6. Rent a Cottage/Beach House/Condo in The City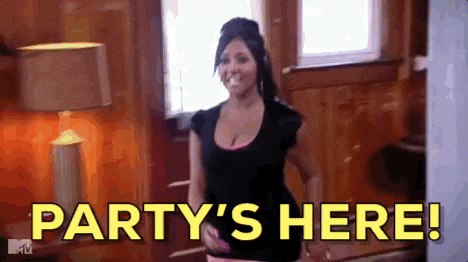 We've seen these scenarios play out in movies but why not create one of your own with your friends? You don't have to go crazy expensive and the more people the more you can divide the price by. It'll be the ultimate mini-vacation you'll wish you could do yearly.
These are your roaring twenties, they should be the best time of your life before true adulthood settles in. Take some time for yourself, splurge a little bit and enjoy those potentially once in a lifetime experiences. You'll regret it if you don't.
Featured image via Kelsey Chance on Unsplash