With spring finally here and summer just around the corner, it's time for those cocktails by the pool and the (drunk) fun in the sun. Whether you are hosting the party or just trying to show off some impressive bar tending skills, here are 9 cocktails that you may not have tried out yet, but definitely should.
Blueberry Mojito Royale
If you like a pretty intense drink but that gives you that light springy feel, this is for you. With mint, blueberry, and lime, your spring festivities will be on at full force. Personally, I wouldn't put as much alcohol than what the recipe calls for BUT I probably don't reflect the majority of the population. Check it out.
2. Vodka Lavender Lemonade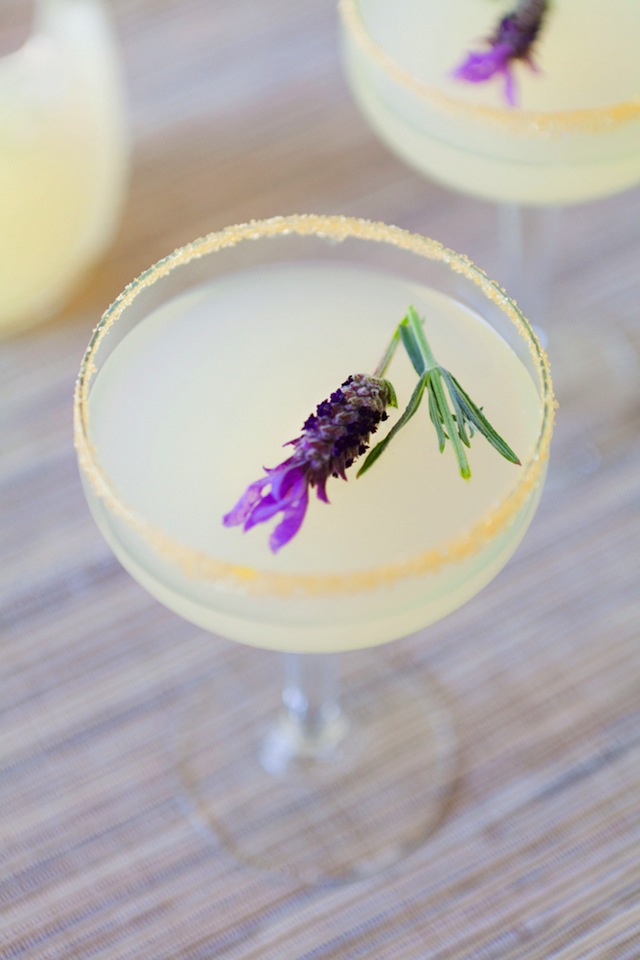 This recipe is so simple. No cooking ingredients or soaking overnight. You just mix, shake, and done! If you aren't crazy about vodka, I have heard you can use rose as well. Check out this effortless recipe.
3. Pink Strawberry Sangria
This recipe has 4 easy ingredients, and none of them are weird things you'll have to go searching for in a special store. Simple, delicious, and really good for casual parties. Drinks like this make me feel like I'm winning at adulting. Recipe here.
4. Cucumber Mint Martini
I don't know about you but when I hear the words cucumber and mint I think fancy. This is the type of drink that is simple but it makes you look like you know what you are doing. Get the recipe here.
5. Grapefruit Cardamom Gin Fizz
This recipe is for those of you who are a bit more experienced in the mixed drink arena. They are such a beautiful spring pink that I just had to include it. The recipe makes it a Christmas drink but I personally don't ever crave a cold fruity drink until spring and summer. Make it your own! Try it out.
6. Blackberry Lemon Cocktail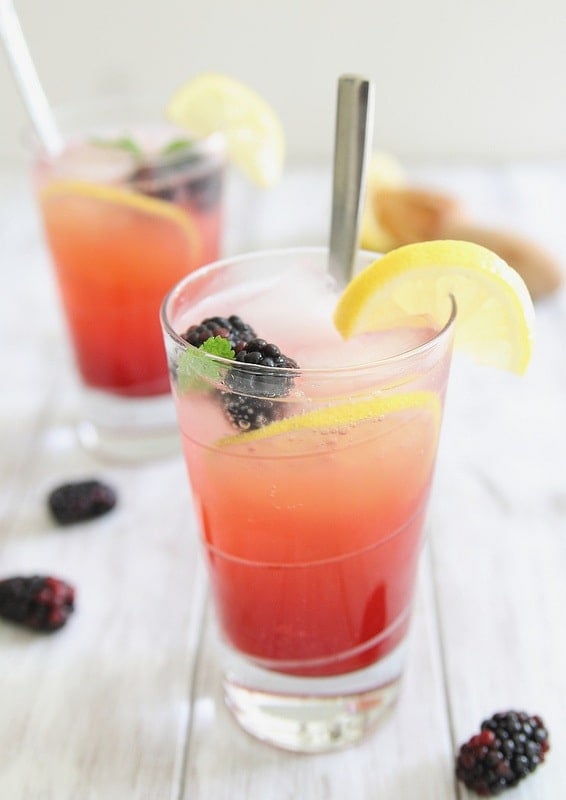 Their recipe is for a mocktail but just throw in some vodka and you are set! If you have some guests that aren't much for drinking, you can make a big pitcher of the non-alcoholic lemonade and throw a bottle on the side. Such a fun fruity drink. Check out the recipe here.
7. Pineapple Moscow Mule
I'm done. This sounds like tropical heaven and I am all over it. Also a great reason to own some moscow mule copper mugs. A beginner level recipe but so stylish. Check it out.
8. Sparkling Gin and Rosemary Lemonade
I have never been crazy about gin but this is a really interesting combination. You also probably won't be including the pine at home which I think keeps it simple and you can throw in a less flavorful garnish. The lemon is definitely a touch you want to keep though. Try it out.
9. Coconut Gin Crush
4 Ingredients. 1 delicious spring drink. The only one that is a bit unusual is the orange blossom water which you can find quite a few places surprisingly: Walmart: called orange flower water, Total Wine, Amazon (of course), and most grocery stores (you may have to search in some creative places) This drink is so cute and delicious. Check out the recipe here.
These recipes are amazing and should be put to good use. This could give you a good excuse to host a party. Or you have an excuse if you are drunk midday on a Wednesday with your best friend. You guys can say you were working on your bartending skills. Whatever the case may be, you now have 9 more ways to go about it.  
Featured image via Unsplash