If you've been waiting for the day that *NSYNC would stop Tearin' Up My Heart and make music again, well… you're in luck! Just yesterday, Lance Bass teased Entertainment Tonight host, Katie Krause, that a reunion is in the works! I repeat, a reunion is in the works.
Yes, this ain't no lie, the boys are planning to release some music to coincide with the 20th anniversary of their Christmas album. YES, it's been 20 YEARS! How old are we!? And if that wasn't exciting enough, they'll also be getting their star on the Hollywood Walk of Fame at some point this year! (About damn time, might I add).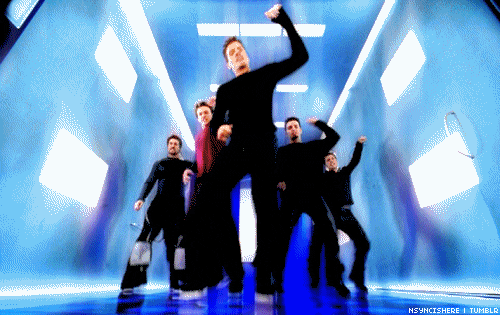 While the exact date has not been planned, you can guarantee that this will be one of the most nostalgia producing moments for every 20 something, this I promise you.
I know I can't wait to see the beautiful boys all back together. I mean sure, OBVIOUSLY, Justin has been out killing the game all alone since the band broke up. But, let's be honest… the other boys have been pretty quiet. And quite frankly, Joey Fatone appearing in my Big Fat Greek Wedding and Dancing With the Stars just wasn't enough to satiate my need for more *NSYNC in my life.
Lance Bass, Justin Timberlake, Chris Kirkpatrick, Joey Fatone and JC Chasez, we've been waiting for 15 years for heaven's sake. Please let there be No Strings Attached and get back into our hearts ASAP, we're waiting.
Featured image via "Lance Bass signed Nsync Lunch Box" by Spin Cycle NYC / CC BY-NC