Growing up most little girls aspired to be princesses and live life with bravery, endurance, independence and a beautiful love story like the characters we watched in our favourite Disney movies did. We'd all be lying if we said we didn't have at least one favourite princess growing up.
And due to the exciting preview for the upcoming sequel for "Wreck It Ralph 2" we saw all of Disney's official princesses (as of recently) on screen together for the first time since 4 new additions have been made.
While they all may have some interesting similarities, they have some unique and interesting facts that you may not know about:
Snow White is the only princess who has a star on the Hollywood Walk of Fame she received it in 1987 for it's progressive efforts in animation.
2. Cinderella's dress transformation scene is said to be Walt Disney's favourite animation he's ever done, and is seen as one of the most iconic scenes in animation history because of its advanced technology when it released.
3. Belle is the only person in her town who wears blue, symbolizing her as an outsider.
https://giphy.com/gifs/beauty-singing-watching-kbvZt6NNiMmNa
4. Mulan was based off of an ancient legend. The movie is inspired off of Chinese Hua Mulan.
5. Alicia Keys, Tyra Banks and Jennifer Hudson all auditioned to be Tiana. Beyonce reportedly would have been offered the role but she refused to audition. So the role went to Anika Noni Rose.
6. Ariel is the only princess to be a mom. She has a daughter Melody who can be seen as the star of The Little Mermaid 2.
7. Mulan is the one Disney princess who isn't royalty through birth or marriage.
8. Princess Aurora only had 18 minutes of screen time and 18 lines of dialogue in the movie, making her the most quiet princess and one of the most silent lead roles in a film (next to Dumbo and Bambi).
9. Merida is the only princess with brothers.
10. Jasmine and Mulan have the same singing voice, thanks to Lea Salonga, and are the only princesses who both wear pants.
11. Alyssa Milano helped inspire Ariel's youthful appearance.
12. Tiana is left handed.
13. Elsa technically isn't a princess because she's actually a Queen.
14. The issue over what colour Aurora's dress will be between the two fairies in Sleeping Beauty was inspired by an actual argument between animators of the dress in the studio.
15. Pocahontas is the only princess based off of a real life person.
16. Rapunzel means lettuce in German.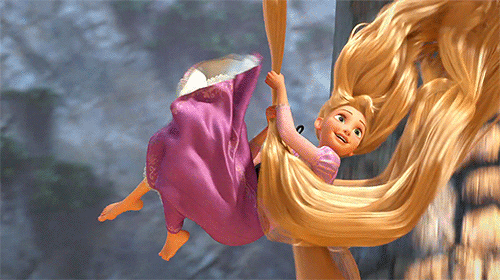 17. 
Belle and Ariel share the same live-action reference model, Sherri Stoner.
18. Snow White was the cheapest princess to cast. In a 1993 interview Adriana Caselotti, the voice actress for Snow White revealed she was paid $20 a day and earned a total of $970 for the entire film. She would sell her autographs for money because she was so tight for cash.
19. Merida is the only princess with a non-American accent.
20. Tiana is the only princess with dimples.
21. Cinderella was filmed in live action before it was animated to ensure it was done correctly.
22. Princess Aurora is the only princess with purple eyes.
23. Belle's iconic yellow dress was inspired by Audrey Hepburn's dress in 'Roman Holiday'.
24. Ariel is the only princess with more than one biological sisters. Cinderella's are only through marriage.
25. Pocahontas is the only princess with a tattoo.
26. Princess' Rapunzel and Merida were both supposed to be voiced by Reese Witherspoon but she backed out of both roles.
27. Belle's dance with the Beast is a recycled animation of Aurora and Prince Philip's.
28. Cinderella actually loses a shoe three times in the movie! Once was when she delivers trays to her family, when she iconically lost the glass slipper and lastly when she was walking down the steps with her new husband at the end of the film.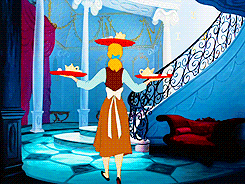 29. Jasmine's the second youngest princess at age 15; Snow White is the youngest at 14.
30. Pocahontas has been deemed by Disney animators as the most difficult film to make because the colours of the wind (no pun intended) and artwork was so hard to make. It took 55 people to design and create the princess alone.
31. Elsa and Anna are not yet part of the elite and official Disney princess' list. Shocker, I know. Neither is Moana.
https://giphy.com/gifs/elsa-mLsI0NUUzOFdm
There are 11 official princesses on Disney's elite list: Snow White, Cinderella, Aurora, Ariel, Belle, Jasmine, Pocahontas, Mulan, Tiana, Rapunzel and Merida. I know, it's kind of weird how Princess' such as Merida and Rapunzel are part of the official list (while Elsa and Anna are not).
It's also hilarious that a good chunk of these princess' were released in the 90s when their films were released, proving millennial's knew what was good back in the day because they were some of the most inspiring characters we were introduced to. Maybe that's how we learned how to be strong and fierce women?