Surprised fans woke up to a world of drama on their Instagram feeds this morning. Khloe Kardashian exposed her cheating ex boyfriend and baby daddy, Tristan Thompson. Turns out, a lot happened while we were sleeping, but let's just say it escalated very quickly.
Tristan's ex girlfriend and first baby mama Jordan Craig recently spoke with lawyers over childcare for their son, Prince.
These documents reveal her side of the story, and kind of throw Khloe under the bus, prompting a harsh reaction. However, this is all a result of a perspective who hasn't had her opportunity to voice her side of the story yet.
Here's what went down:
Court documents obtained by Radar Online claimed Khloe was living an "extravagant" life with Jordan's boyfriend of two years. She found out she was pregnant on April 16th, 2016. The documents allege the NBA player desperately wanted a baby. The couple faced fertility issues at the time of conception. "[He] encougraged me to exhaust every avenue we possibly could to start our family."
Then, one month after the pregnancy announcement, she claimed her boyfriend was cheating. So, she left their Cleveland home to move back to her home in Los Angeles.
"Tristan insisted he would change for our family, and tried to get back together on numerous occasions," she said in the court papers. She added that she took him back after continuous begging and apologies.
At that time, she was still unaware of the details of his infidelity. Until she saw a photo of him with Khloe Kardashian. He allegedly denied even knowing Kardashian before she saw the photos.
His partying and lying forced her relocation back to Los Angeles for the sake of her pregnancy.
In a shocking betrayal, Craig said she very soon spotted paparazzi photos of Thompson "with one of the women I previously confronted him about, and whom Tristan had denied even knowing."
Someone first spotted Thompson, 28, and Kardashian, 34, romantically together at an L.A. club in August 2016. Then someone caught the couple together on a romantic Mexican getaway just a few weeks later.
"Their relationship went viral and everything took a turn for the worst," Craig painfully recalled. "Every day several articles were published worldwide mocking my new unfortunate reality and my pregnancy would now become one of the most popular gossip headlines due to the woman Tristan was now publicly dating during my pregnancy."
In a heartbreaking turn of events Craigs pregnancy turned dangerous due to the levels of stress, anxiety and depression she faced as her world was crumbling around her. And understandably so. Doctors forced Craig to go on bed rest since the stress turned her into a high-risk pregnancy.
"This brought an enormous amount of negative, unwanted attention and stress into my life, and more critically, into my pregnancy," she claimed. "My obstetrician ordered me to be on bed rest due to high levels of stress that eventually caused me to have serious pregnancy complications."
Jordan delivered the former couple's son Prince safely in December 2016.
Just two years later the world saw an almost identical situation occur to Khloe while she was pregnant with their daughter, True.
As you may recall, the internet saw pictures of Tristan kissing and flirting with multiple women in a club. She stood by him, but eventually gave up when continuous cheating went public. However for Khloe, he cheated with her little sisters best friend, Jordyn Woods, in the ultimate form of betrayal.
Jordan made accusations about Thompson and Kardashian in November 2018, as part of a child child support demand from her baby daddy. According to sources, she has still yet to receive much money from him despite singlehandedly raising their son while he is in the NBA season, and the fact he makes 15.3 million dollars a year. Disgusting, I know.
This is the first time Craig has publicly acknowledged the scandal that surrounded her pregnancy.
But Khloe came back late last night on her Instagram story. She claimed that numerous members in Thompson's inner circle proved the former couple was no longer together. She also touched upon how conflicting and difficult it was to date a man who was expecting a child with another woman while they were together.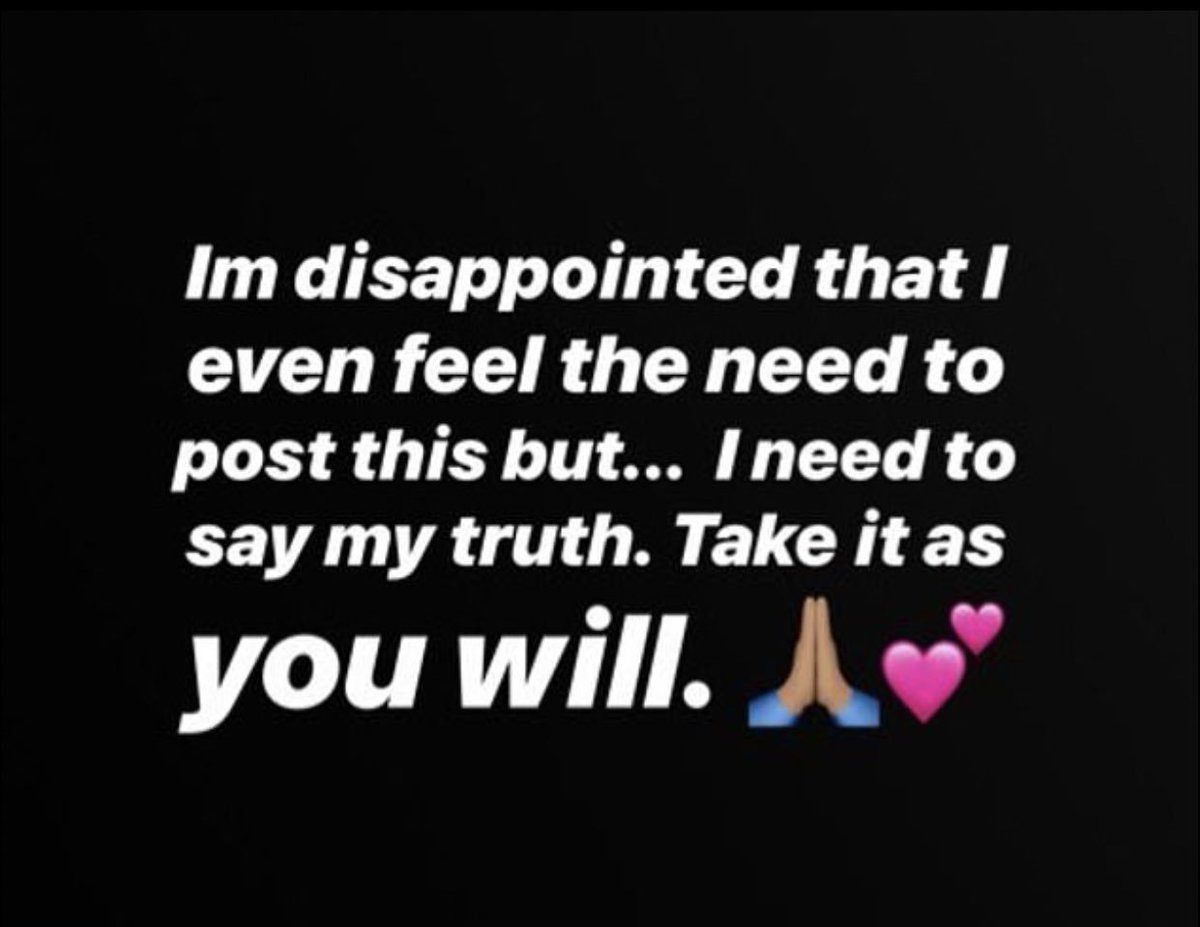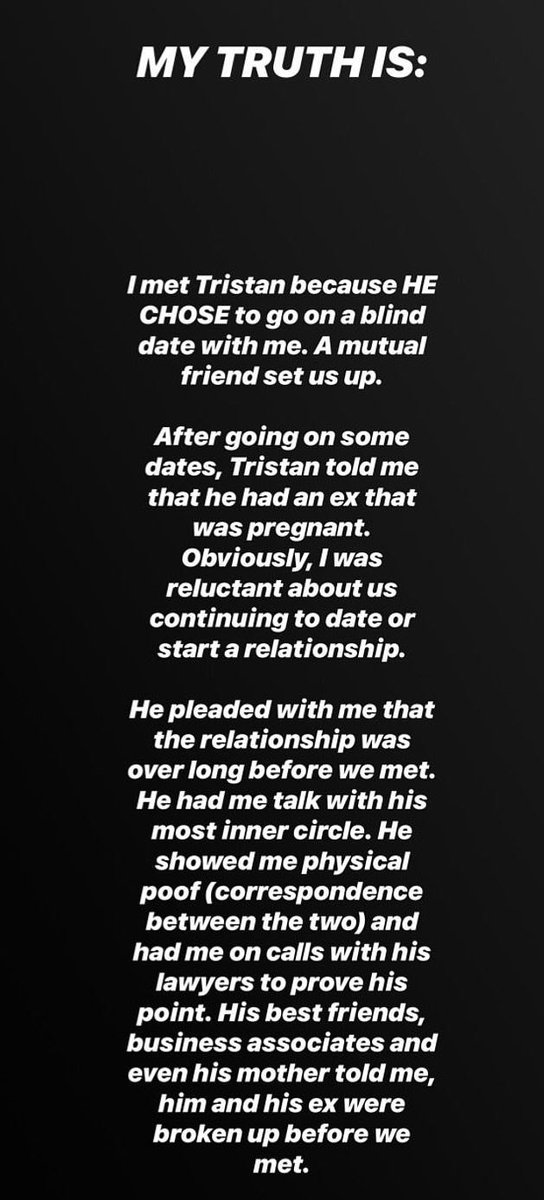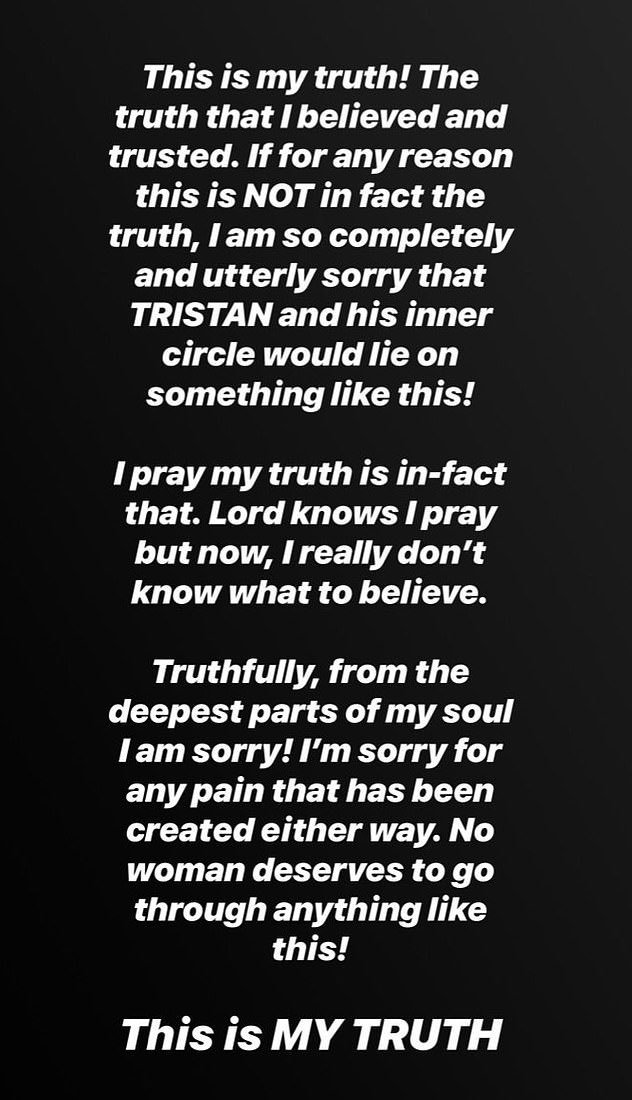 While I'm sure Khloe is tired of being dragged down publicly because of this man, I do believe she's sincere. Khloe knows what it's like to be cheated on and I'm sure if this is the first time she's even hearing Jordan's side of the story after all these years, she would feel absolutely horrible about causing someone that pain-even if it was unintentional.
Personally, I don't think this is a publicity stunt.
I firmly believe that Radar Online violated privacy by obtaining these documents. No where does she rudely bash anyone other than voice the disheartening events that caused her and her child harm while she was pregnant. Radar made this into a larger story than it needed to be, although fans dig dramatic backstories.
Khloe's response seems sincere, Jordan's accusations seem like they would be truthful and devastatingly honest. I genuinely believe that Tristan cheated on Jordan with Khloe and that Khloe believed him because cheaters are manipulative and will do anything to make their lies seem believable. How many of his friends claimed he was single? Lord knows. But if they, his mom, and his lawyers say he's single you'd naturally believe them. But who knows, perhaps he bribed them?
I do believe that now that this dirty laundry has been aired out and that Khloe is understanding where Jordan was coming from, the two may develop a little bond. Maybe they'll bring their babies together for play dates, since they are brother and sister. Or maybe they'll be able to have a private and open relationship where they can use each other as a form of support as they are the only two people who know how brutal that situation they were in is.
Ultimately I'm proud of both ladies for speaking their truths and for exposing the nasty man Tristan is. Even if this was unplanned, it's nice to see that they can both agree on something, and it's that they both dated a piece of shit.
Feature Image via Instagram