After 12 incredible seasons, the CBS hit show "The Big Bang Theory" will air its final episode on Thursday, May 16th at 8 PM EST. Ahead of the much-anticipated series finale, there's been a lot of buzz about what the future holds for the cast. They've grown to be super close over the past 10 years. However, not much is known about the series behind the scenes, and there are actually some really interesting facts to know.

Here are 15 random facts about 'Big Bang Theory':

1. Soft Kitty Is a Real Song
Show creator Bill Prady first heard the song from his daughter. When she was in preschool, her teacher sang it to the class and she came home singing a similar version of it one day. He then worked on it with the teacher and created the tune we've all grown to know and love.

2. Jim Parsons Isn't a Geek Off The Show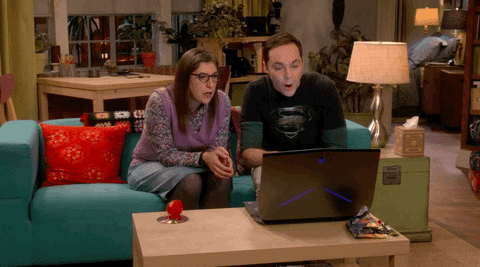 Despite playing one on-screen (and doing it so well), our beloved Sheldon isn't actually geeky in real life, nor does he watch shows like Star Trek or Doctor Who.

3. Sheldon and Leonard's Characters Are Named After a Legendary TV Producer

No, the two best buds and roommates didn't get their names because they sounded equally geeky to their personalities. They're actually named after iconic Hollywood producer Sheldon Leonard, who worked on mega-hit shows like The Andy Griffith Show and The Dick Van Dyke Show.

4. The Original Theme Song Was Totally Different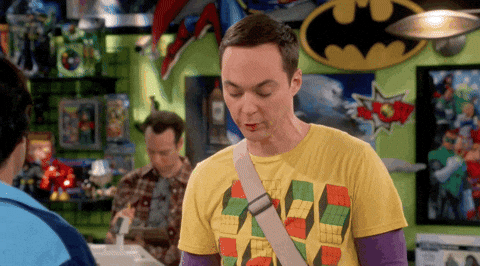 Before The Barenaked Ladies created the catchy tune we know and love today, the theme song was initially supposed to be the 80's hit "She Blinded Me With Science" by Thomas Dolby. Instead, it became Howard's ringtone.

5. Howard Is a Feminist

In the early seasons in Howard's room at his mother's house, his room was filled with action figures. However, all of them were women. Yes, it may have been because he was a perv, but all signs point to the fact that he's a fan of strong female leads!

6. Mayim Bialik Is The Only Cast Member With A Science Background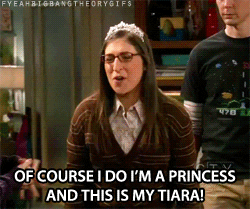 The former Blossom child star actually has a Ph.D. in neuroscience and was used to help verify scientific facts used in the show alongside UCLA Professor David Saltzberg.

7. Johnny Galecki and Mayim Bialik Used to Work Together Before TBBT
Going back to Blossom, Johnny Galecki who now plays Leonard actually had his first big role on television as a love interest for Bialik's character Blossom on the hit teen show. Talk about coming full circle.

8. The Phrase "Bazinga" Was So Popular A Bee Was Named After It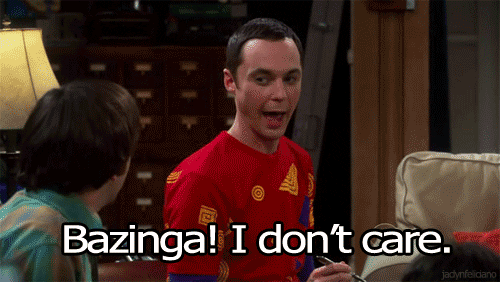 After selling millions of merchandise with the popular catchphrase on it, researchers in Brazil decided to name a new species of bees the Bazinga Bee in 2012.

9. Bernadette's Squeaky Voice Is Fake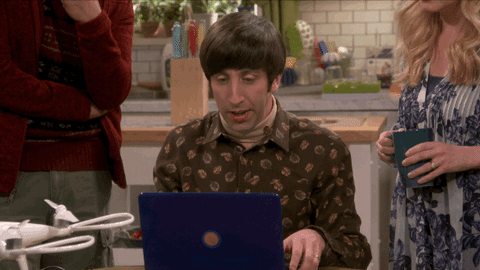 Actress Melissa Rauch doesn't talk that high in real life but puts on the voice for the cameras. The inspiration behind it was her mother.

10. The Original Penny Wasn't Kaley Cuoco

In the show's original pilot that never aired, Penny's character was initially named Katie and was played by former Canadian Much Music VJ, Amanda Walsh. Tests revealed that the audience didn't think she was the right fit so the role went to Kaley.

11. Kaley Cuoco and Johnny Galecki Secretly Dated

Not only do they share chemistry on screen, but off-screen too. In 2008, it was revealed they dated for 2 years prior to the show's beginning and remained really good friends after they broke up.

12. Two Actresses Have Filmed With Broken Bones

Both Kaley and Mayim have experienced secret injuries that producers worked hard at hiding. In 2010, Penny only shot scenes at The Cheesecake Factory to hide her broken leg, and in 2012 Amy had her hand broken but fans hardly knew based on the pro hiding skills from production.

13. Leonard's Glasses Are Fake

If you look really closely at Leonard's face during any episode, his glasses actually don't have any lenses in them. It's just the frames!

14. Each Episode Is Named After a Scientific Theory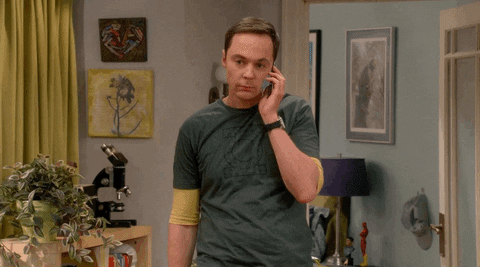 The show integrates science in every episode, but every single episode is named after a scientific theory. Some of which are real, while others are fictional.

15. They Have a Scientific Scholarship Donated to Fans of Science Every Year

The Big Bang Theory Scholarship Endowment was created by The Big Bang Theory and Chuck Lorre Family Foundation to go directly to twenty low-income students entering science, technology, engineering, and mathematics (STEM) fields at UCLA in 2015. It's valued at about 4 million dollars and benefits five new students an academic year in perpetuity.

With the series finale quickly approaching, we seem to finally have our answers about everything from the stars to actual science questions. But there are some things we'll never quite know the answer to. What does Howard's mother look like? What are Howard and Bernadette's kids going to be like? And what the hell is Penny's last name? Maybe we'll find out.

One cool thing about the series is that while it's broken records and earned numerous awards and titles, it's maintained the ability to educate viewers and make science and all things nerdy cool. The show is going to leave a lasting impression on pop culture and won't be able to be re-created for a very long time.
Image credit by Big Bang Theory Instagram