Even though we might love to hate the Kardashians, there's one sister we still can't help but love. In her family, Khloe is the exception to the rule, even though she has transformed from the "ugly, fat sister" to one of the most talked-about of the three. She's feisty, sensitive, and hilarious to watch. Plus, she's actually a lot like all of us, too.
She Ain't Got No Time For Drama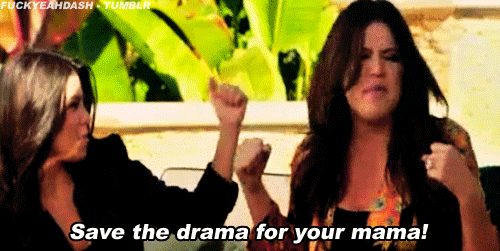 If you bring bad energy with you, she simply does not want you in her life. Nor do we.
She Believes In Signs
Everything in life is a sign of something else, whether it's about a decision we have to make or about the boy we've been crushing on. It's a message from the universe, and we're going to listen to it.
Her Eye Roll Is On Point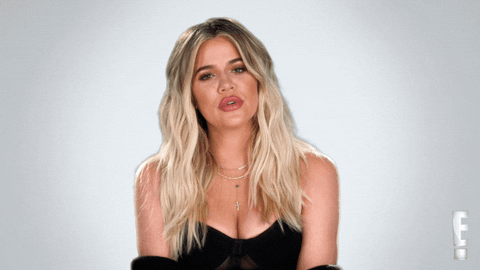 Always.
She Believes In Good Energy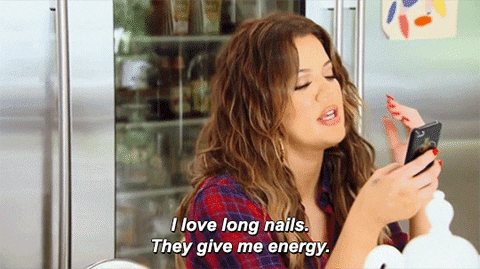 Like I mentioned earlier, Khloe needs to have positivity in her life to flourish.  She has no problem cutting you out if you continually bring her down.
She Loves Some Drama
Don't we all?
But As Long As It Isn't About Her
It's true, isn't it? We all love some good gossip… as long as it's not about us.
Home Is Her Favourite Place to Be
Home is where you can be lazy, enjoy yourself, and be natural and comfortable. Plus, you can do what you want. #winning
She Just Can't With Certain Responsibilities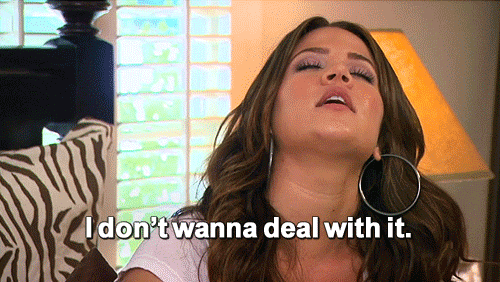 Me, either.
There Is Zero Tolerance For Being Treated Like Shit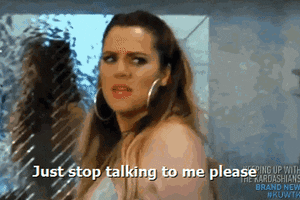 If you want to disrespect Khloe or try to put her in her place, you'd better watch yourself… because she will come back at you like a hurricane until justice is served.
She Has A Suspicion For BS
Khloe's BS radar is on point. She can smell your bull from a mile away and isn't afraid to call it out when she needs to.
Name-Calling Is Her Favourite Thing
Don't we all love it? It's fun!
She Loves Alcohol
So do I, especially while I watch her show on Sunday nights on E!
She Always Tries to Keep It Together
She always tries to keep her head held high and lead by example, especially by handling life like a mature adult.
Her Dating Advice Is On Point
https://media.giphy.com/media/mPPHR3xOG45ZC/giphy.gif
Someone's got to be the wise one.
She Brings You Back to Focus
Someone has to be able to bring you back down when your head is in the clouds.
She's Embraced The Ho Life
Haven't we all at some point?
She's Been Through A Lot Of Unfair Heartbreaks
Watching Khloe go through horrible situations and be totally vulnerable throughout them all is inspirational. It reassures us that regardless of the lavish life she lives, these things can happen to anyone.
Even When She's Having Issues, She Still Puts Everyone In Line
Even when giving birth. Yikes!
She's Tough As Nails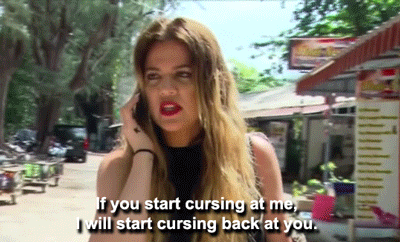 And don't you forget it!
She's Busy AF
If you want to be a boss like Khlo Money, you have to work hard for it.
She's Humble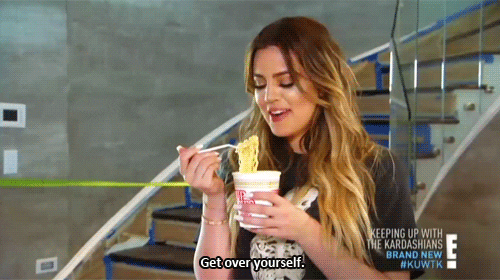 Always.
She Loves With Her Whole Heart
If you mean something to Khloe, she'll let you know with her actions and her words. You'll never have to question her commitment.
And most importantly…
She Always Stays True To Herself
Which is always so hard to do with all life's changes.
Khloe has been through it all; success, insults, battles for her siblings, affairs, and scandals, yet she has always stayed true to herself and remained the same old firecracker we met over 10 years ago. We all want to be a little more like Khloe, and I think we should because she's the definition of a sensitive who could also tear you apart. And who wouldn't want to be strong like that?
Featured Photo by @khloekardashian