Over the past few months the public has been shocked while learning how celebrities actually say their names; like Chrissy Teigen being pronounced "Tay-Gan" and Ariana Grande being pronounced "Gran-Dee".
While we've ignored the fact that we've now been corrected for their names but still call them by their "stage names", a new name debate is being brought up and this time it's about the pronunciation between different countries.
It all started when Ian Karmel, a writer for Late Late Night with James Corden, tweeted how people in the UK pronounce the band "Blink 182's" name.
The British call Blink-182 "Blink One Eight Two" and I'm not saying that's WHY they lost the Revolutionary War, but…

— Karmitzvah (@IanKarmel) November 19, 2018
Well this caused a frenzy on Twitter that has everyone debating how exactly you should be saying the name or how you've always referred to them by.
James Corden, a proud Brit living in America, defended his country's pronunciation with a hilarious tweet.
Don't start this. I admit we are wrong on this. America calls them Blink One eighty two. Which is also wrong. They technically should be called Blink one hundred and eighty two. Don't take some moral high ground here. https://t.co/zm2Gpb6xtT

— James Corden (@JKCorden) November 19, 2018
While admitting they pronounce the band's name differently because of their accents and ways of speaking, he also defended American's and playfully created a new way we could pronounce the number.
Frontman and founder, Mark Hoppus, who has played bass and taken the lead on vocals since day one of the band addressed the debate in one hilarious tweet.
Thank you James. Some say one eighty two. Some say one eight two. But in all of this, I feel like we've lost sight of the fact that the B in blink-182 should be lower-case. https://t.co/d3Gi2Ezmhu

— merry christmark and hoppus new year (@markhoppus) November 19, 2018
I mean, I think we all learned a lesson from Mark on this one… Who knew?
Even Tom DeLonge, former frontman and founder of the band, chimed in for himself to clarify.
It's actually— Blink eighteen-two. People have all gotten this wrong for years. Sometimes this can happen with very complex, thoughtful and elevated art. https://t.co/jmsfv401KF

— Tom DeLonge (@tomdelonge) November 19, 2018
In typical Tom fashion, his take was sarcastic and witty. Even though he still openly talks about the band since his turbulent departure, he at least still has a good sense of humor about them too.
Now if only he can go back and join the band.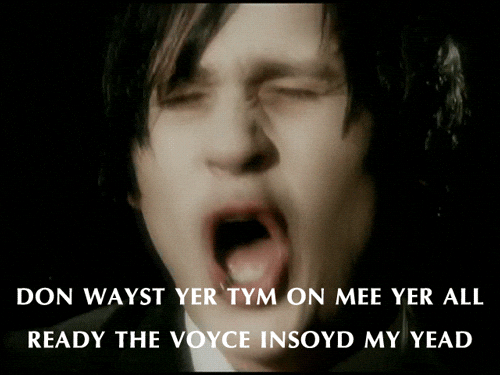 Of course, in addition to the debate that has continuously been going on ever since this topic was brought up, people have had some hilarious responses in general that will definitely give you a laugh.
The better question is, what happened to the first 181 Blinks?

— Bradley (@YELDARBfield) November 19, 2018
If it's a number it's one hundred and eighty two, if it's figures it's one eight two.

One eighty two just doesn't exist as an entity in the English language, fam.

— Noted Linguist Ed Perchard (@ed_perch) November 19, 2018
You only use "and" when it's a decimal.
"Blink, One Hundred Eighty-Two" would be the proper pronunciation, but in the States, we just go with "Blink One Eighty-Two" bc it rolls right off the tongue…

— Negro Dexter Morgan… (@CyCl4ne) November 19, 2018
Google Magic. …like a street number "I live at one eighty two blink street" pic.twitter.com/A0caRYQucu

— Kyle.K (@KiddKnapp) November 19, 2018
I don't think Tom DeLonge and Mark Hoppus ever thought there would be this big of a debate over the name of their band, but I'm not complaining because I'm always happy whenever they get the chance to be relevant again.
And as for the writer who started this mess, I hope you finally get your interaction soon. And do a carpool karaoke with them because it would be hilarious. 
I SHOULD BE INTERACTING WITH BLINK-182, NOT @JKCORDEN. THIS IS GARBAGE. HONESTLY MIGHT QUIT THE @LATELATESHOW TODAY.

— Karmitzvah (@IanKarmel) November 19, 2018
Make. It. Happen. Sir.