One of the best parts about the 90s was how unique children's toys and clothing were. While the fashion was still as bright and playful as the 90s, only with a lot less additional material, everything made a bold statement and often cross-referenced things in pop culture.
Disney was famous during the 90s for producing the best movies (hello classics like "Beauty and The Beast," "Lion King," "Aladdin," "Hercules," etc.), and releasing toys with characters from the movies. They also created a lot of kids clothing that referenced the popular films as well (and I bet you I had most of them.)
Sadly things just aren't like that these days.
However, Oh My Disney is bringing back the 90s in the best way by bringing back some of their greatest references from their films and popular toys and creating a clothing line that pays homage to every 90s kids youth.
Let's take a closer look at the collection, shall we?
The VHS Case Clutch Bags/Notebooks/Keychains
If you didn't have a wicked collection of Disney VHS movies you honestly weren't considered cool. So why not carry around your own movie case that can also hold all of your belongings? The clutches include the cover art from "Aladdin," "Beauty and the Beast," "A Goofy Movie," "Hercules," "The Hunchback of Notre Dame" and "The Lion King." Plus they also come in the same designs for notebooks and keychains.
The Aladdin Denim Jacket
That's right, you can wear a denim jacket with the design of the magic carpet on the back. So you can technically look adult in the front but a 90's baby in the back. Could you imagine wearing this and having someone comment on the iconic design on the back? I would feel pretty cool.
The Hercules Mugs
Remember when there was the collection of Hercules plates you could collect and literally every one of your friends had at least one design at home? Now you can collect their mugs too. (The website also carries Hercules themed PJ sets, so sleepovers with hot chocolate are going to be so much cooler).
The Lion King Clock
If this clock doesn't scream 90's I don't know what does. It's simple and definitely more subtle than some of the other designs, but it makes a great conversation piece for your home. Plus it's a constant reminder of Hakuna Matata.
Beauty and the Beast Collectible Cups
Remember when Burger King had collectible Disney cups and they were literally the coolest thing? (And that they're packed somewhere in a box for when you move out one day?) Well, they now have a special edition set purely based on the beloved fairytale.
The Goofy Movie Lunch Box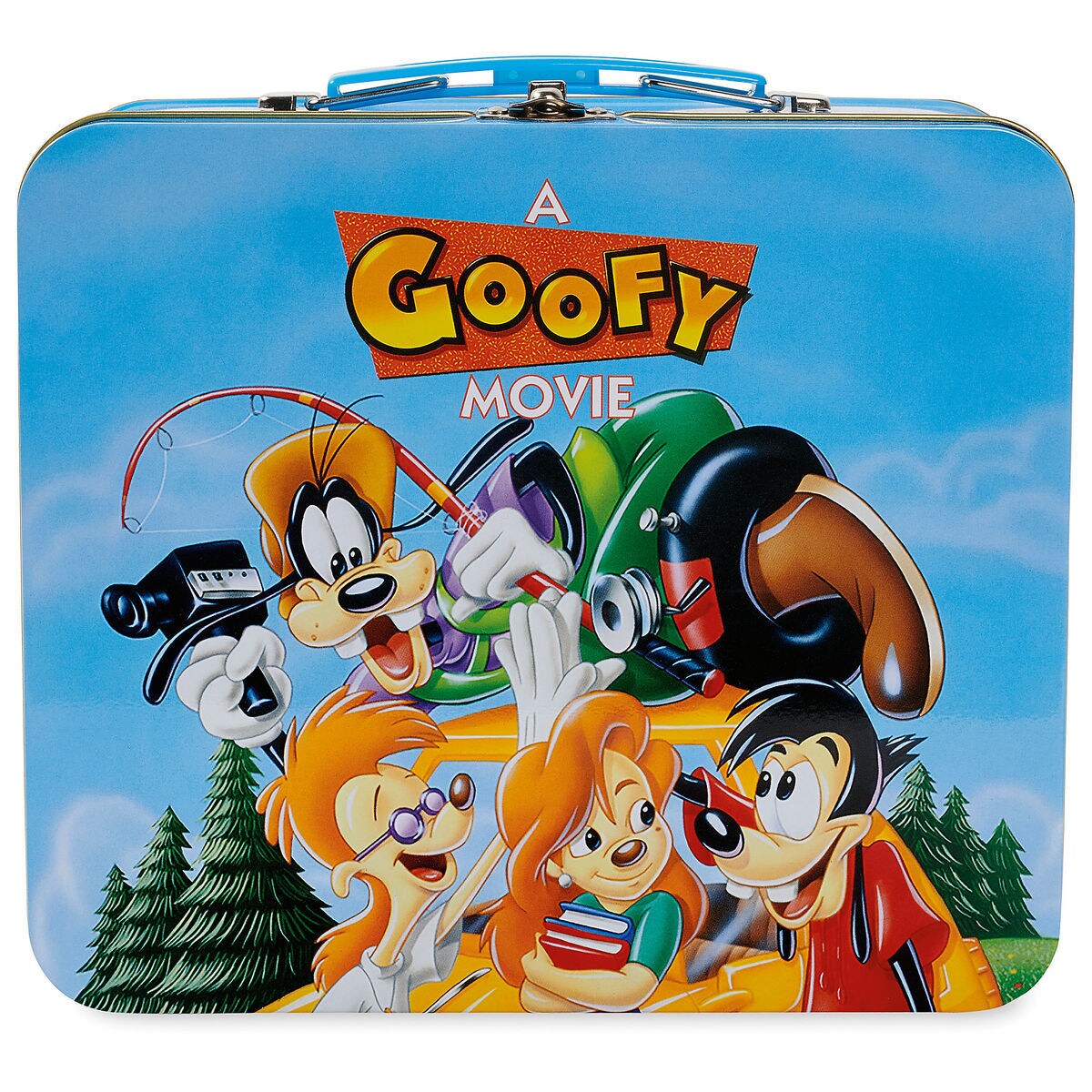 This is one of the most underrated movies from the 90s, and slowly but surely as I grew up I realized I was actually Goofy and not at all like Max like I had thought. You can go to school or work with this retro lunchbox based off of the film. Every kid on campus would want to have this.
The Oh My Disney 90s Flashback Collection is a dream my heart didn't know it needed to make and I'm glad it came true, because this is one of the most beautiful things I have ever seen. If your a Disney diehard like myself, or want to get a head start on your Christmas shopping, you can purchase any of these reasonably priced items here.
Featured image by Disney