Nick Jonas is officially joining the trend of speedy (and young) celebrity engagements, after he reportedly got engaged to his girlfriend, Priyanka Chopra.
The engagement came after two months of dating.
People alleged that Nick popped the question when the couple was in London last week, on the actress' 36th birthday. He proposed with a Tiffany & Co. engagement ring, which he got in London earlier this month. And, in a true gentleman fashion, apparently he "shut down" the entire store to buy it.
I know, HOW FREAKING CUTE, AND HOW DARE HE DO THAT FOR SOMEONE OTHER THAN ME!?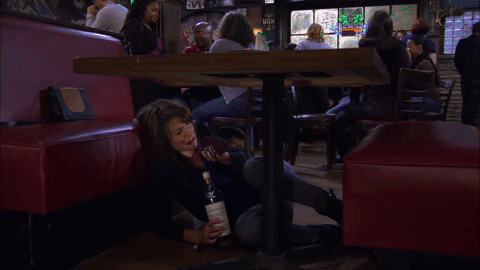 This young Hollywood star's speedy engagement is the third in the past month-and-a-half.  Earlier this year, Pete Davidson popped the question to Ariana Grande and Justin Bieber proposed to Hailey Baldwin. While the other engagements upset or shocked us, this one hits us in our feelings because Nick's been such a longtime crush of ours.
And, as it turns out, I'm not the only one who news of this engagement absolutely devastates.
People around the world are upset, too!
nick jonas is engaged… i would like everyone to please respect my privacy through my time of grief…. alexa play a little bit longer by the jonas brothers pic.twitter.com/KEWLIVk3dr

— samera ✰✧ (@samerawestcoast) July 27, 2018
*Casually plugs in my old iPod Nano to charge so I can*
https://twitter.com/arlenethepanda/status/1022712102337822720
We all did sis, we feel your pain.
wow, ok i loved you for 10+ years and you've been with priyanka for 2 months but idk WHO'S COUNTING?! https://t.co/aKBdn5mYg9

— sarah foley weldon ✨ (@sarahfweldon) July 27, 2018
Sounds to me like this girl needs some ice cream.
so uh nick jonas is engaged. i hope priyanka knows he eats cheese, but only on pizza and sometimes on a homemade quesadilla because otherwise it smells like feet to him

— lizzy (@llaraeliz) July 27, 2018
Are you even that in love with Nick Jonas if you didn't get this reference?
https://twitter.com/SimplyHazelxo/status/1022722984610394113
I mean, there's always the 'Bonus Jonas', Frankie….
nick jonas is engaged??? alexa play wedding bells by the jonas brothers

— kat (@katherineee_16) July 27, 2018
This one low-key hurt my soul.
Nick Jonas is engaged, someone bring me a handle of tequila to drown away my sorrow.

— An. (@LovetheHO) July 27, 2018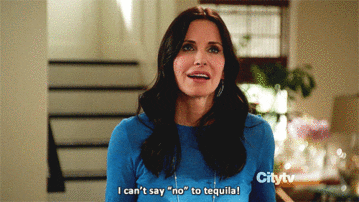 First it was Justin Bieber and now Nick Jonas is engaged. It's been a tough couple of months for anyone who has ever been 13.

— Taylor Banks (@MsTaylorBanks) July 27, 2018
It really has.
Nick Jonas is engaged pic.twitter.com/IFVTB5SS9t

— megs✨ (@ohaiitsmegi) July 27, 2018
Am I the only one who laughed out loud when I saw this tweet? It was pretty funny!
Nick Jonas is engaged??! Alexa play 7 things by Miley Cyrus

— . (@luisagibsonxo) July 27, 2018

I was hoping nick jonas and demi would realize they're in love and end up together at the and and now he is engaged smh

— janet (@ordinNarrygurl) July 27, 2018
Poor girl is in the hospital going through hell and might not even know he's engaged yet! I'm not going to lie; I shipped Demi and Nick pretty hard.
News: Nick Jonas is engaged

Me: pic.twitter.com/Pwxa70gAAB

— Hope (@ourlovewontsurv) July 27, 2018
Most accurate representation of my life right now!
Good morning to everyone except Nick Jonas because hes apparently engaged to someone who's not me

— skinny girl (@_theskinnygirl) July 27, 2018
Glad to know I'm not the only salty one about this engagement.
The only thing Nick Jonas should be engaged in right now is the conversations with his brothers about getting the band back together.

— Omar Ezzat (@Omar__EZ) July 27, 2018
THIS PERSON HAS HIS PRIORITIES STRAIGHT!
nick jonas is engaged, alexa play jealous by nick jonas

— dania (@SWEETENERDOLS) July 27, 2018
I feel like I'm going to get really drunk tonight and do karaoke to this and some dive bar and dedicate this song to him.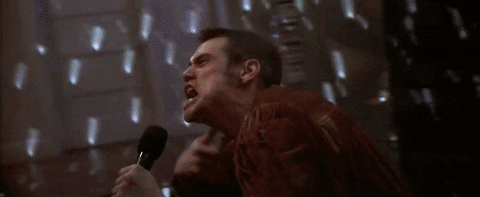 After all is said and done, am I surprised Nick Jonas is engaged at 25 years old? Absolutely not, because he genuinely seems like he wants a serious relationship and someone to share his life with. He's a pretty romantic guy (which is partly why I've loved him for as long as I have), and it's nice that he found that in Priyanka!
If this news is true, I wish them the best!
And, I'll most definitely still be waiting their divorce (It's Hollywood; it's very likely to happen).
Feature Image via Instagram.