I'm restless.
In my short period of existence on this earth, I have already lived in three countries.
Coming into my second semester abroad, I feel wiser, and perhaps even a little stronger. Nobody warned me of the depressing side effects of moving to a completely new city. Nobody warned me how difficult it will be. I was so excited that I kept ignoring the possible scenario that it won't be all rainbows and sunshine, and that I would feel not just alone, but lonely. Changing scenery requires a lot of guts. It requires you to find new friends, or at least someone to pass time with during class.
My personal experience was far from beautiful. This is exactly why I don't want you to make the same mistakes. So, for those of you unpacking in your new campus dorm or trying to find the way to your new class thinking how you could make a killer first impression, let me tell you 4 things that will make your life a whole lot easier:
Don't get too attached.
It's absolutely normal to pick out a friendly face on your first day on campus and stick with that person – only. And I can't stress enough that this is A REALLY BAD IDEA. You're spending money and time on a new experience – one which will only benefit YOURSELF. Why duck tape yourselves to the first individual that meets your eye over exploring people and places on your own? An exchange semester teaches you how to embrace change, laugh at yourself for getting lost, but most of all – it teaches you how to be independent.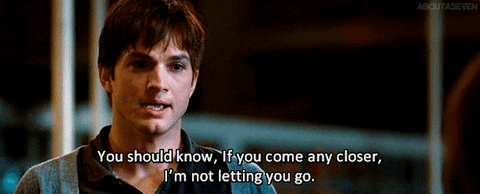 Fake it till you make it.
Walking in my new classroom, occupied by countless of unfamiliar faces, I was approached by a girl who, after taking one look at me, said, "Damn, you look nervous," and simply walked away. Granted, I was more than nervous, only unaware that it showed all the way across my face. While it's perfectly acceptable to feel anxious, the trick lies in (really) faking confidence. So, for those of you who think faking it is the equivalent of mission impossible, let me share with you one trick: The Power Pose.
This is a trick I learned from the new hit series Young and Hungry (incredible how much television can teach you), and it actually works. It starts in the morning, preferably just about you leave for your first class, by spreading your feet slightly apart with your fists on your hips and saying, "I got this."
Yes, it looks ridiculous, but if Emily Osment can pull it off – so can you.
Don't be afraid to ask for help.
After having accounting last semester, I officially understood what hell feels like. The professor was in no way interested if anyone listened to a word he said, and I couldn't keep up to save my life. So, instead of figuring it out on my own, I asked for help from the person sitting next to me whose facial expression didn't look as panicked as mine. While she was reluctant to help me at first, she explained me everything I needed to know and, as compensation, I helped her out in her essays. Talk about a win-win.
So don't be afraid to ask for help, if that person doesn't seem like they'd be very keen to help you. After all, good things come to those who take risks – not wait.
Smile, breath, relax and ENJOY.
Even when you get lost, feel lonely, feel like a third wheel or simply out of place…F*CKING ENJOY IT. Instead of thinking about your family and friends back home, go explore. Explore the people, explore the culture, and most of all…explore yourself. Your time is limited, and stressing about details will not take away tomorrow's problems. You're bound to get anxious and face people you'd rather not see ever again…but that's the beauty about your study abroad semester – you can completely re-invent yourself (although I would encourage you to keep your name, at least) and enjoy the change.
Trust me, you'd regret it if you didn't.
Do you have a funny exchange semester story you'd like to share? Have fun with it in the comments below!
Featured image via Rachel Claire on Pexels