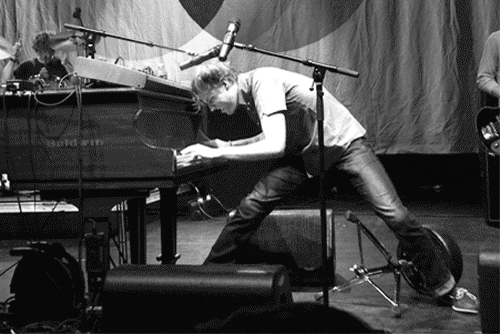 "But there you go for the last time
I finally know now what I should have known then
And I could still be ruthless if you let me.."
Something Corporate – Ruthless
As I sit here listening to one of my favorite Something Corporate songs, I can't help but think of all the moments where life has changed the past couple years. In just the short amount of time from your early twenties to your late twenties, you feel "adult life" begin to take it's toll on you, and hopefully, that isn't even half of your life yet. The more we age, the more we let the world bring us down to its gloomy level. The more responsibility we take on, the more we hinder our own view of what life should really be. The older we get, the more we have a lack-lust view on life.
This "adult life" we all rush into is never as easy as we hope it to be. We are bogged down by bills. We let ourselves be crushed by our own dreams. We are crying over expectations that are set too high and then feel as though we have lost our footing when we don't achieve them. We are literally damaging ourselves every day that we go through life thinking that this is the way life is supposed to be; all work, no play and copious amounts of alcohol to just get through it. When did we become so afraid to let ourselves not only live, but enjoy it?
What happened to the fearlessness we had as children? When we weren't afraid to get down and dirty (I am talking about getting into some mud puddles and not worrying about messing up our clothes, you pervs). When we didn't care what other people thought of us (except maybe what brand of backpack you had in school or who was sitting by whom on the bus). When we used to be able to jump and not fear falling (off the swing set, duh). When we truly felt ruthless.
That is what we need in 2017! Not a new version of the iPhone or more ridiculous reality shows. We need to find our ruthlessness! And here's how we are going to do it:
As we bring in the New Year, let's forget resolutions. Let's not set any goals that are unattainable and let's be realistic for what we really need in our lives. Let's put adult life on pause for a moment and get back to the root of what makes us happy! Let us learn how to prioritize our lives and remember what it is like to live! Let's get back to being ruthless!
Featured Image via Pexels.