We all dream of the beaches on our screensavers. Those Corona ads we eat dinner through are calling our names. But the thought of actually booking that tropical getaway gives you the heebie-jeebies. Why?
Money.
As a young professional, I got so excited when I learned that I would be getting paid time off. You mean even when I'm not there, I get paid like I am? Sign me up! But with that one paycheck, you must pay for all expenses while you're gone. That's travel to the destination, hotels, car rentals or cab rides during the trip, food and drinks, any shopping you may do, any type of activity that involves tickets; that adds up. Plus you still have your bills at home. But hey that's what a savings account is for!
Onto the next obstacle: planning. What is your destination? Who is coming with you? Do you want a hotel with a pool or free continental breakfast? Is this going to be a relaxing vacation or will there be a schedule of events to attend and some sight-seeing?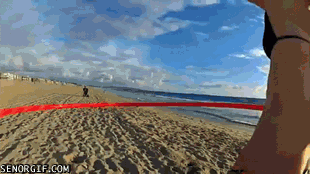 Once you've laid out the ground work, you can pack your bags. That is a stressful task even for a weekend away. Now for a whole week, we're talking days of laying clothes on the bed and some emergency shopping for new outfits.
As that gets all tucked away into your one checked bag and your carry-on item, you are finally relaxing. Hours are being counted down, liquids are put in plastic sandwich bags, and you've got your phone on airplane mode.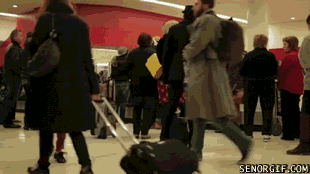 Now that you've arrived, you have to decide what to do with yourself. It's actually very hard to relax. Our generation is pretty attached to technology and we are constantly multi-tasking which makes having nothing to do seem scary. It feels almost like laziness, for myself at least, during that first day or two of vacation.
Then comes the even tougher part of being away from your everyday life; you have to pick a dinner location. There is no food in that mini fridge and there is no local bar or take out place that you already know down the street. It's time to spread your wings! But to where?
Once the time to return home approaches T-minus-24-hours, you realize what you're going back to. The anxiety floods over you. You hear the ping of your inbox in your head. You know that you're going back to a pile of paperwork and early meetings and you can't handle that. Was this worth it?
The answer is yes.
There is no better way to spend money and time than by traveling. Experiencing new things opens your eyes! It creates memories and it helps bridge the gap of diverse cultures. You learn so many new things when you go out of your comfort that it is 100% valid to empty your bank account or leave for weeks. The world spins regardless of whether you sit at a desk or on a beach, so why not spin with it?
Featured Image via Tumblr